Most of the time, we are not satisfied with the theme's style and feel like something can be done to enhance its visuals.
However, you can't do that unless you know the basics of HTML, or you are a pro developer. Only then can you customize the themes visuals according to your taste or clients' requirements.
Now, this is not a big deal as long as you are working with a YellowPencil premium plugin that allows you to change CSS style on any of the corners of your WordPress site even if you are a novice to CSS language.
YellowPencil plugin offers incredible functionalities to its tyro users and to the pro developers as well, where they can save much time by using easy-to-go visual interface to accelerate their normal functions in website development.
In this guide, I will show you how you can quickly modify the layouts of your themes or change the whole page template that looks off with the help of YellowPencil visual style editor for WordPress. And what tools does it have to help you around with editing and how to use them like a pro.
Let's dive into details.
YellowPencil WordPress Plugin
YellowPencil is known as a pro "visual Style Editor for WordPress." In easy words, you can define this plugin as a tool that allows its user to customize the WordPress site's CSS without using any coding.
YellowPencil with a visual interface lets the users customize page layouts, background, shadows, font size, font colors and any other element which you like to change.
The easy drag and drop page builder tools enable the users to style any aspect by using a graphic interface. Moreover, you can drag and drop any element and can change the color, font, or resize them on a live preview.
YellowPencil WordPress plugin Key Features
YellowPencil simplifies the WordPress web development with its tons of powerful, handy tools. Now you can easily modify themes and pages layouts revolution slider from the front-end without messing with the back-end coding.
YellowPencil is a handy plugin for not only novices, but it will transform your web development strength and adds fuel to the fire your workflow. Now you can quickly makeup changes to the themes, reset the changes, revise or remove the changes without any hassle.
In addition, YellowPencil is a brilliant tool to can easily customize WooCommerce pages according to the brand's features and you can do this without using CSS codes.
Here are other key features of YellowPencil WordPress plugin
Intuitive easy-to-use interface
The most powerful feature of YellowPencil is its user-friendly interface, which comes with a remarkable ability to perform complex functions with simple buttons and clicks.
The sleek designed interface comes with three distinctive sections; the toolbar on the left side, the customization panel on the right side and the website display is visible in the middle.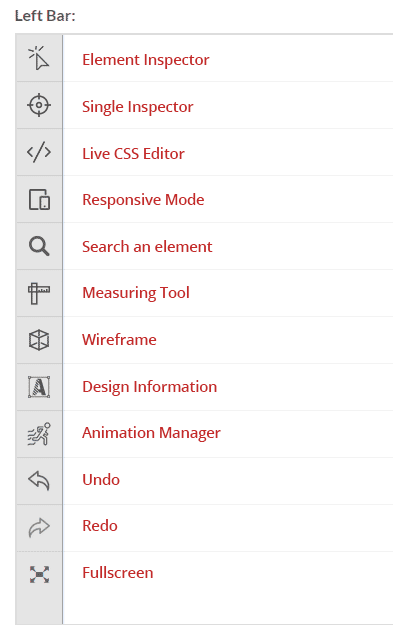 The left bar comprises of all available tools that are going to be used for customization. Each tool has its own workability and works in differently than other tools.
With the right panel options, you can choose which sort of customization you need on selected elements. These can be Global, template or On-Page customization options.
Global customization works on the entire website and shows customization on common elements all across the site like header and footer which will appear on every page.
The template customization works on specific types of posts that you have used on different pages of your website.
The One-page customization will allow the user to customize specific posts only, and if you change anything on that particular page, these changes will not appear on other pages.
The center display shows live changes that you have applied to the website.
Comes with built-in rich-assets to fit your needs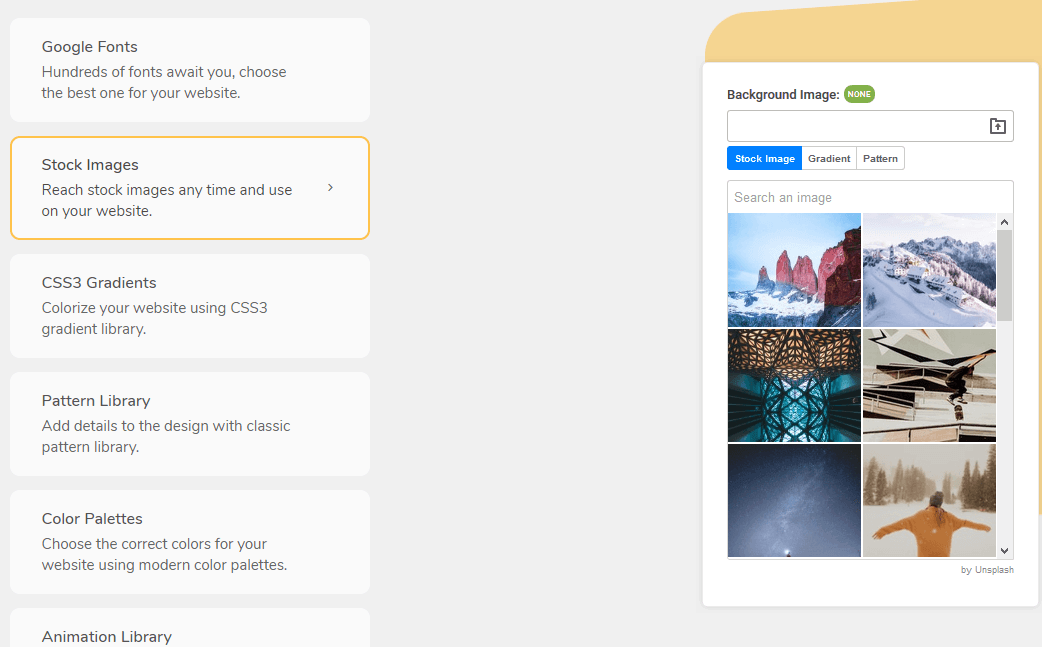 YellowPencil comes with a large variety of Google fonts, Stock images, CSS3 Gradients, Pattern library, Animation library, and color pallet. So you could customize each element to fit in with your needs.
Control your website desktop/Mobile display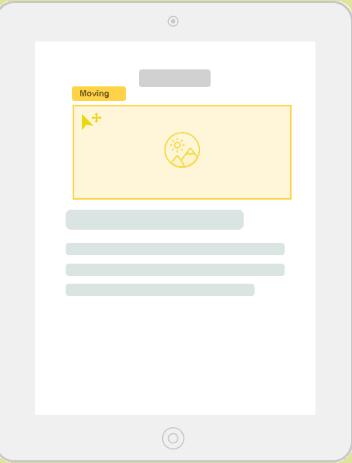 Now you can easily customize your website display on desktop and mobile screens. This handy Responsive tool lets you change, control and edit your site's display on phones and tablets and the preview facility enables you to check whether the design fits well on the phone's screen or not and then you can save the changes.
Drag and Drop element feature
YellowPencil is a highly adaptive plugin and works well with almost all themes and page builders. Moreover, the drag and drop element feature is another robust feature that stands out YellowPencil from another plugin. The users can drag and drop any of the elements and place them anywhere on the page without getting on the nerves.
Furthermore, YellowPencil comes with a guide to using this drag and drop option so the users could place the elements on the right positions.
YellowPencil Tools and how to use them
YellowPencil comes with some quick-witted brainy tools that can be used to personalize the websites. You can get these handy tools from the left bar. Moreover, you can use multiple tools on the same page on various elements at the same time.
Element Inspector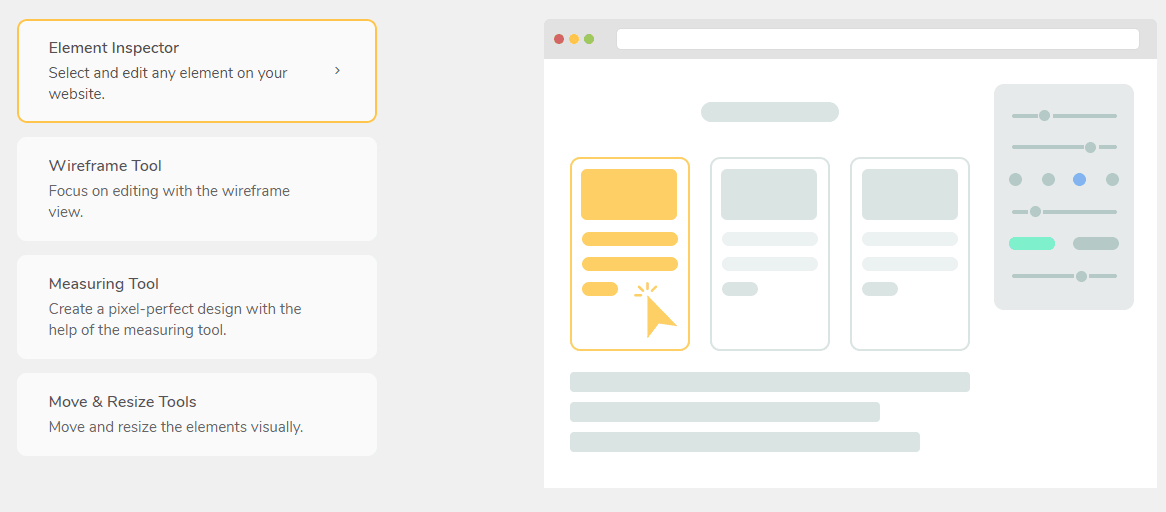 The Element inspector tool lets the users to select elements from a single page. The users can get this tool from the left bar. Multiple elements can be selected from the single page, and if you want to select more than one element than press "shift" and hold key and click on the desired elements.
How to use inspector tool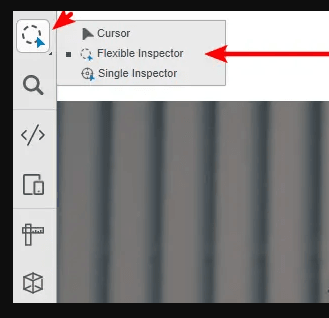 When you click on an element, three options pop up which lets you control what you want to edit.
Cursor: when you click on this option, a new page will pop up that can be edited.
Flexible Inspector: this tool allows you to select and style any element of a single class. Suppose you want to design the header of a page, then it will automatically select all the header menu links.
Single inspector: this tool will select a single element instead of the whole class.
Wireframe Tool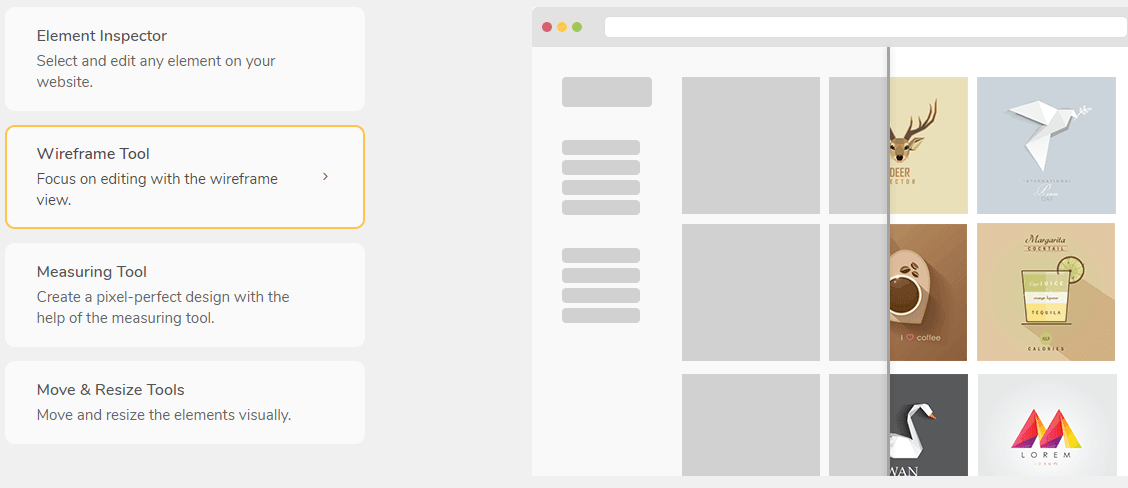 If you want to adjust the size and position of any element, then this unique Wireframe tool can easily let you align and position the elements in your desired direction. You can hide the visual aspects of an image and only show a simple wireframe to enhance its visuals.
Measurement tool
This measurement tool is beneficial for designers and allows them to view sizes of different elements to craft a web page design accordingly. Moreover, this tool is really helpful in getting the overall layouts and designs of a website. You can note down the measurement of each element, the layouts, colors and fonts to see how exactly the site has been built.
Move and Resize tool
This tool allows the users to move and resize the images in the desired direction.
Animation Manager tool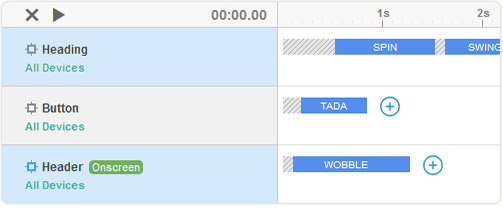 Give your website an exquisite look by using animations on your page elements. The animation manager tool will let you control all of the animations on your website. This tool keeps the animation saved in as custom animation which you use to apply to your elements so that you can use them again on multiple elements.
You can control delays and durations of animations as well with this tool. Now you can generate custom animation with these animation tools. Generate your own animations and apply them to your elements.
YellowPencil WordPress plugin pros
Choose exclusive fonts from a family of more than 800 font's library.
Apply the most appropriate pattern as per your brand's requirement from more than 300 background pattern options.
Choose the most inline color from a color picker and color palettes.
YellowPencil handy element inspector tool will let you resize, edit, and margin elements fully.
Now you can style your website by customizing more than 50 CSS properties to design each corner of your site.
The responsive design tool lets you redesign viewport and resize the layouts for any screen display.
The drag and drop support will let you drag and drop any of the elements wherever you want to see that.
Generate animation effects to add visual effects with more than 50 animation options to choose from.
The measurement tool will let you measure every dimension of page elements that you can use to redesign.
YellowPencil WordPress Plugin Cons
YellowPencil WordPress Plugin Pricing
The lite versions of the YellowPencil plugin are available for free. However, the regular license comes at a price of $26 with six months of support.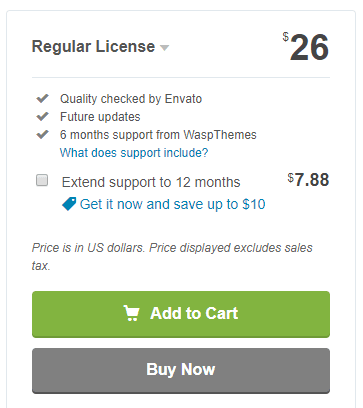 Is YellowPencil Worth buying?
YellowPencil WordPress plugin is no doubt one of the advanced visual theme editor which is a heavenly gift for beginners. It is equally beneficial for web developers as well as they may find it quite helpful in speeding up their workflow. The drag-and-drop positioning and resizing element option is another remarkable feature of YellowPencil that lets you handle elements of each page of your website like a pro.