Google search console is an exceptionally useful tool to get an insight into your WordPress site's health. This must-have search tool helps you gain valuable SEO data about Google keyword suggestions and click through rates which you could not get with the Google Analytics tool alone.
Google search console, together with WordPress, can help you get sustainable SEO performance of your site.
If you don't know how to integrate Google search console with WordPress, don't worry, we'll help you in finding out how can you utilize this great combination of Google search console + WordPress to get maximum SEO results.
Let's take a look!
Why is Google search Console imperative for your site?
As the name shows "Google search Console" it is owned and maintained by Google, and anybody with a Google account and a website can use it for free, it's highly recommended if you like to get a better Google search ranking. You can easily monitor your site's SEO performance and ways to optimize it further. Moreover, Google search console can help you in:
Helps Google to find out your content in first place
Can submit or remove specific pages from Google search results
Monitor your content's performance in searches, and observe how well is your content doing to get more traffic
Instantly notify you if Google finds any error when strives to crawl your site so that you could address the fault right away.
So, you can utilize Google search console to target your specific keywords and find out how which new content keywords are getting more impressions so you could target that keyword in future.
Now let's find out how can you integrate Google search console with your WordPress site like a breeze with WP Meta SEO.
How to connect WordPress with Google search console with WP Meta SEO Plugin ?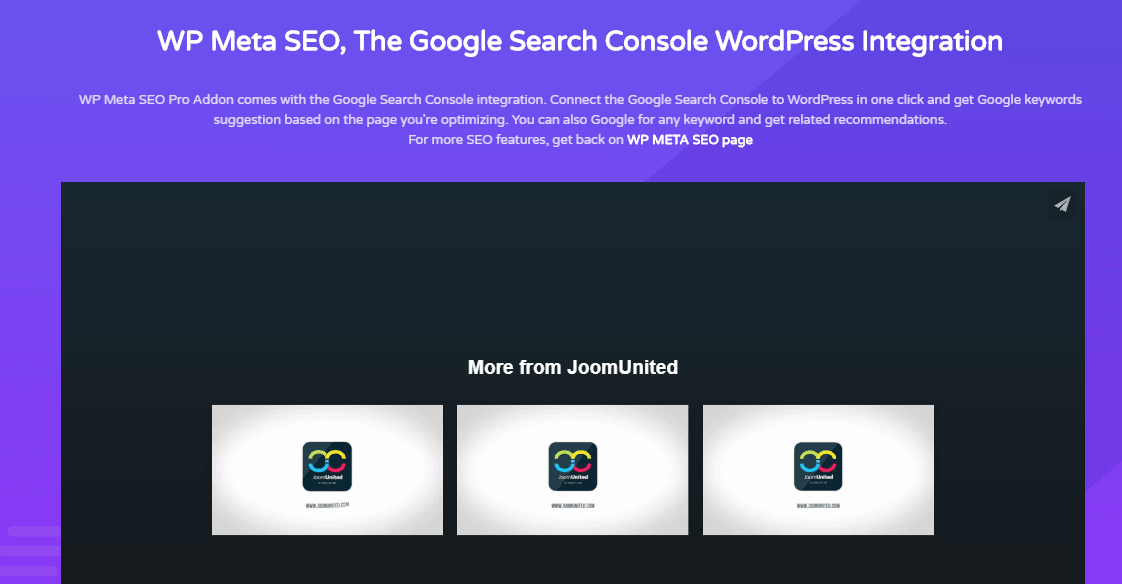 Connecting the WordPress with the Google Search Console is not a big deal with WP Meta SEO , and you need not know any coding to get in there.
You can simply log in with your Google account, just copy and paste a simple code to WP Meta SEO, and there you go. Moreover, you can go for an online documentation or talk to the support team to help you in setting up the setup.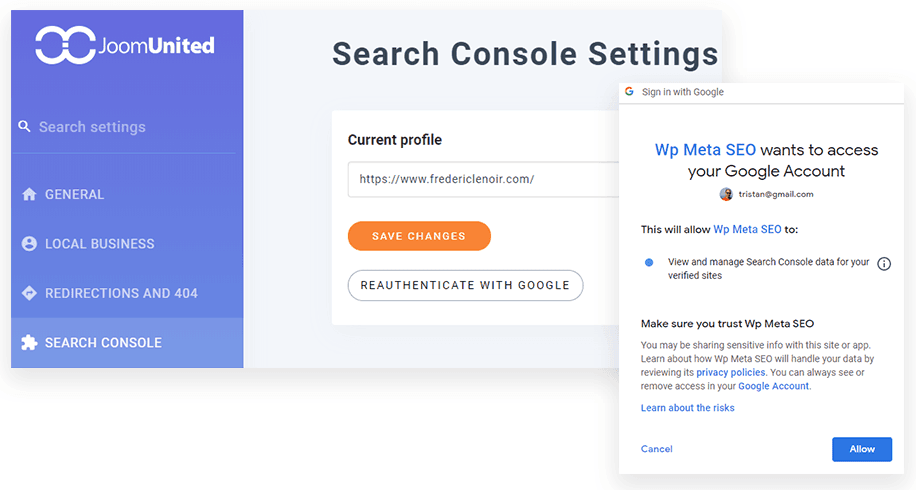 WP Meta SEO Plugin Key Features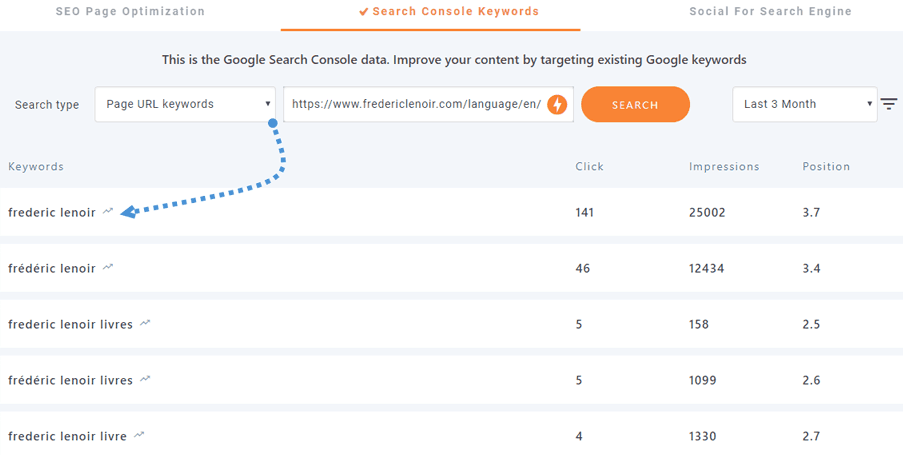 Once you configured your WordPress site with Google search console, you will get to see all those keywords which enabled users to reach to your content, and you can target those keywords to generate more traffic in future based on the numbers of clicks and impressions it got during the search.
Furthermore, you can search to any keyword or expression related to a page URL to get any related one from Google search console which helps you target only those keywords which you have in your own domain to be a magnet for more users.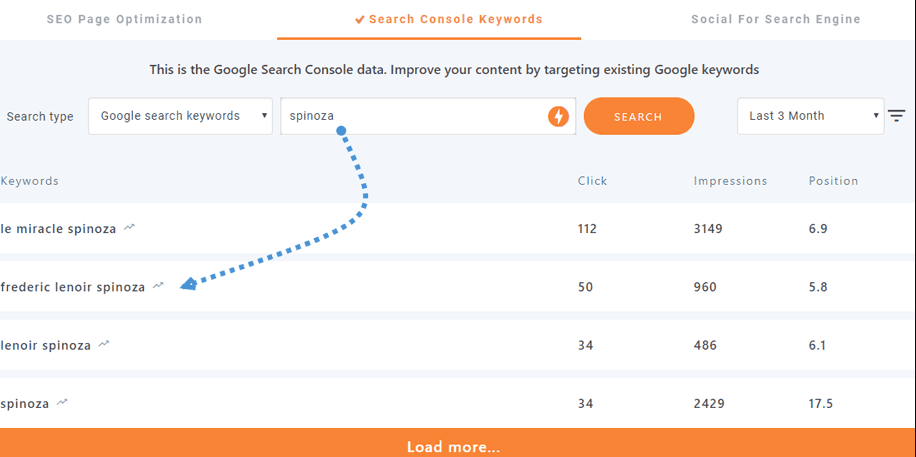 You can sort out all the information regarding keywords by cataloguing results by:
Keyword title
Keyword click generation
Keyword impression count
Average position in search results
Click through rates (CTR)
Date: Last month, six months, one year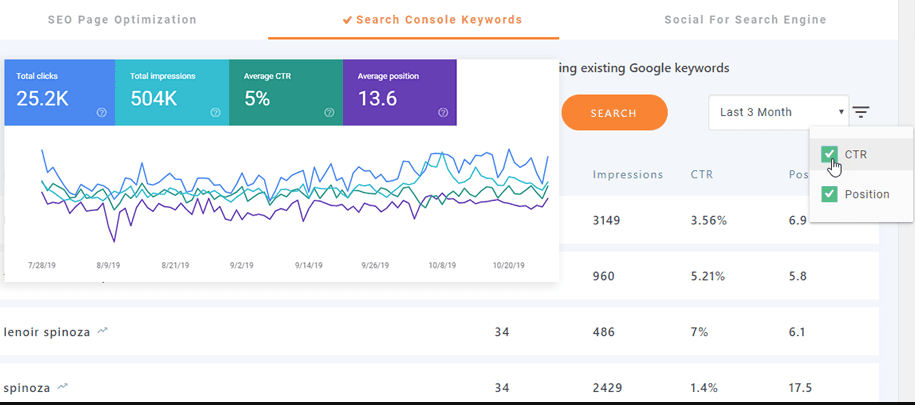 The Google search console integration smooths out the way of authors by effectively creating the WordPress content where they can view and optimize the data for Google searches without leaving their site.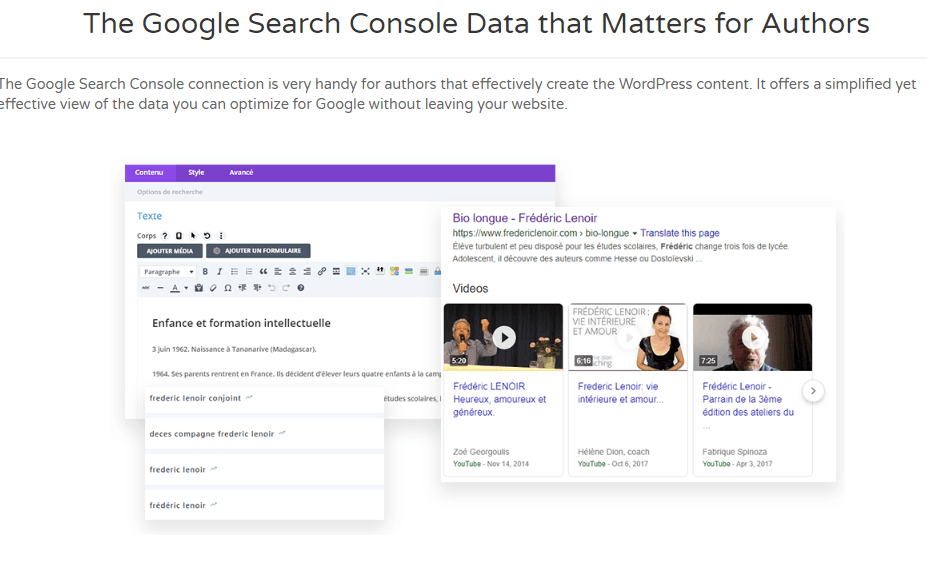 After the successful connection of Google search console, you can add new content in WP Meta SEO sitemap by a custom selection of one content which will be automatically sent to Google after verification.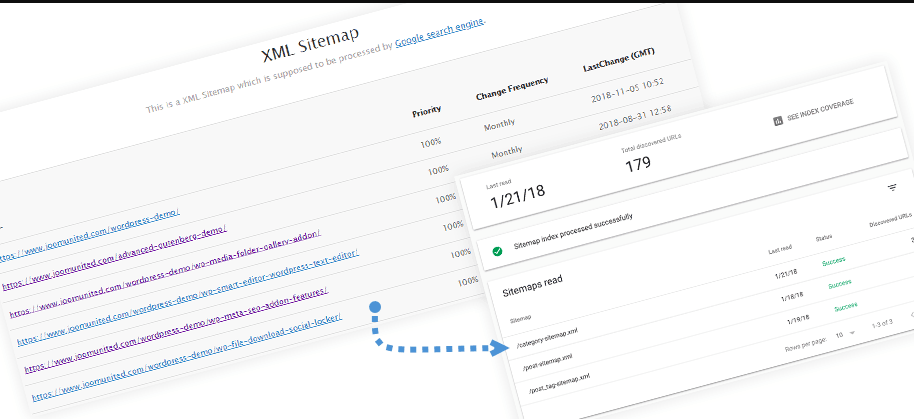 WP Meta SEO Plugin Pros
Easy installation. Connect the WordPress with Google search console with a single click.
Target only those keywords which have high CTR or impression in Google searches.
Target the existing keywords in your domain after finding out which keywords are best coordinating with Google search console results.
Quickly sort out keyword by their title, CTR, impression, dates, and click generation
Authors can optimize their data for Google without leaving their sites
Add new content in WP Meta SEO sitemap by custom selection and this newly generated sitemap will automatically be sent to Google.
WP Meta SEO Plugin Cons
No doubt, this Add on is doing a marvellous job in providing great SEO functionality support. Yet you can not avail this Add on alone and you have to buy the WP Meta SEO Add on along with this Add-on.
WP Meta SEO Plugin Pricing
Pricing starts at $39/ 6 month along with WP Meta SEO plugin + Add on. While you can upgrade it to one year with only $49/ year with support.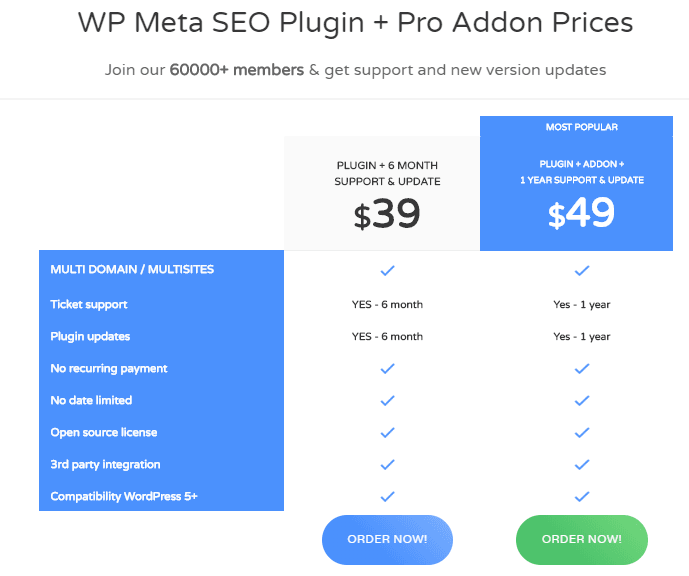 How to connect Google search console to Yoast SEO Plugin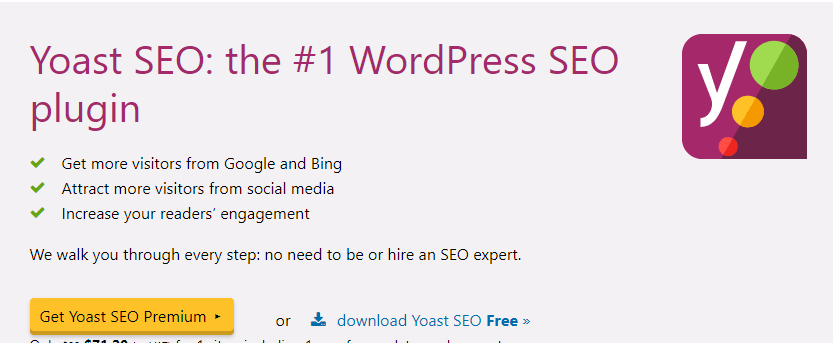 Another plugin that can be integrated with Google search console easily is Yoast SEO. A simple procedure will have to be followed to integrate Google search console with Yoast SEO.
Step1: the first step is to have a Google search console account and if you don't have any account then signup now for the Google search console and log in to start the process.
Step 2: add a property from search drop-down where you can add up to 1000 property.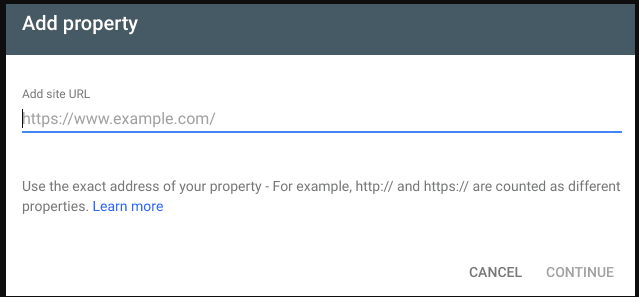 step3: the next step is to put the exact URL and if your website starts with WWW or HTTP or have at the end than don't forget to enter the complete address.
Step4: To get the verification code click on the HTML tag to drop down the menu and click verify.
Step5: now login to your WordPress site
Click on: SEO>General>webmaster tools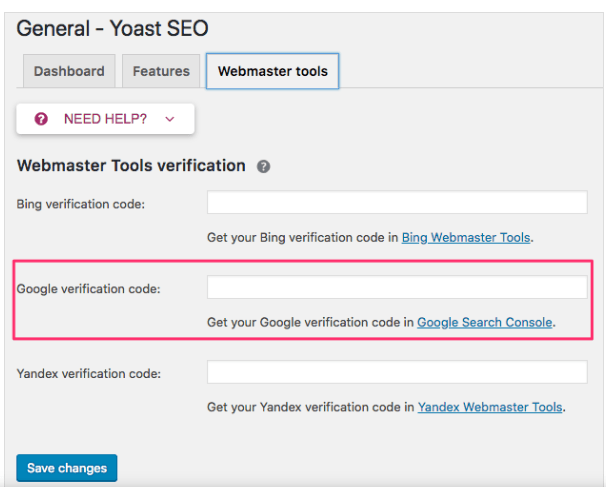 Now add the verification code there and click on save changes. Then go back to the Google search console and tick on verify to get done the integration process.
What other benefits will you get when installing the Yoast SEO PLUGIN? Some are as follows.
In the free version, you can add keywords and Yoast Seo will check the keyword used to get your pages or posts rank in the Google search
Suggest internal links to your posts as you start writing.
Tells the Google about your website details; is it about a product, the organisation or about any company
With snippet editor, you can easily preview your page in Google.
Enhance readability check to increase the SEO by mentioning Flesch Reading score.
Yoast SEO pricing
Get the free version for trial or buy the premium Yoast SEO at $71 for one site with free updates up to 1 year.
Google search console integration with All in One SEO Pack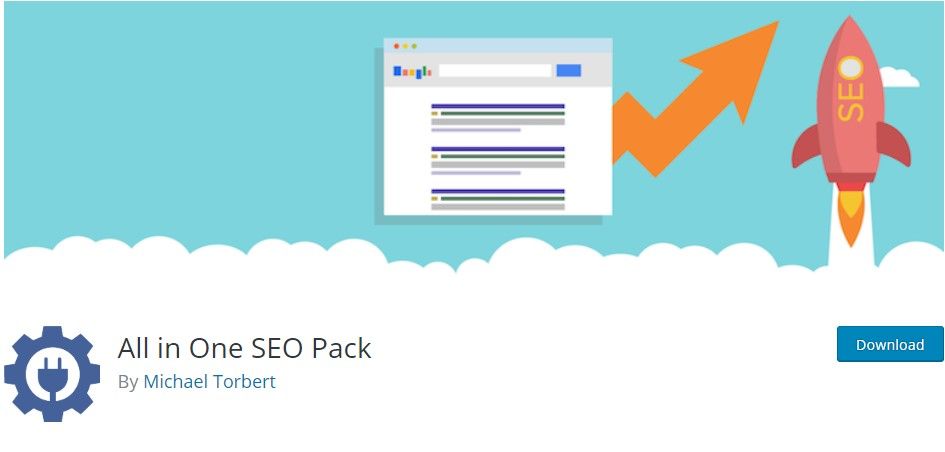 All in One SEO Pack is another excellent SEO tool to help you rank your website quickly therefore if you are using All in one SEO plugin to meet your SEO needs then you can avail this plugin for Google site verification which will help Google to get your website's sitemap and Google crawlers to get to the content right away.
Follow this step by step procedure to integrate Google search console with your website.
Step1: Login to the Google search console and enter your site's details as follow;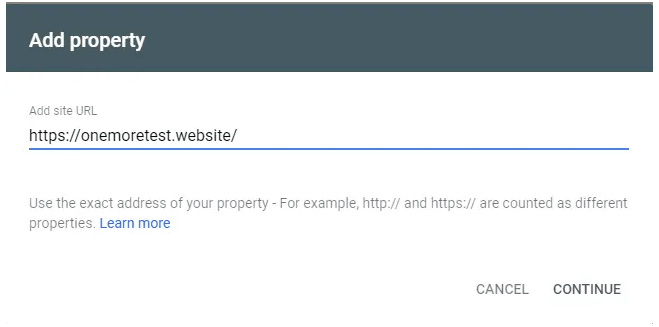 After that, you'll see a verification window where different verification option list is visible and you have to pick up one these verification processes that work best for you.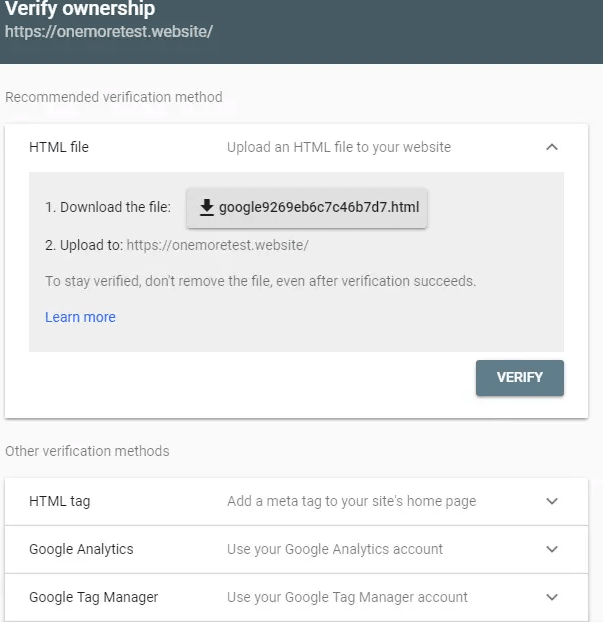 Drop down the menu in HTML tag and copy the value.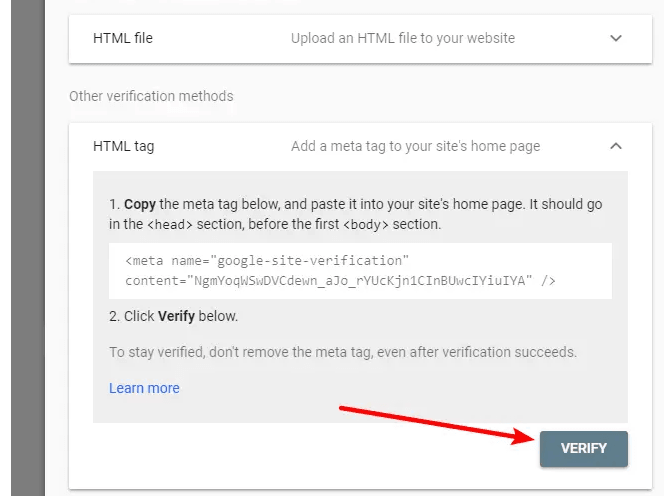 Go into the general setting area and then Webmaster verification tool and paste this HTML code in the field and save the changes.
Now, go back to the Google search console interface and click on the verify button to finish the verification process.
How to connect Google search console to WordPress with Jetpack
Jetpack comes with the built-in feature of site verification that allows you to connect your website with other search engines like Google search console, Bing or Pinterest.
To enable this feature go to jetpack settings> Engagements> turn on-site verifications.
Step1: on Google, search console interface click on start and login to your Google search console account
Step 2: in the URL prefix, enter your domain name and click on continue.
Step 3: on the drop-down menu, find the HTML code and copy it.
Step 4: go to Manual verification for Google and paste this HTML code and save.
Step 5: go back to the Google verification screen on the Google console interface and click on verify.
Once you have done this process, a confirmation message will appear.
Jetpack Pricing
Pricing starts at $39/ year with support.
Wrapping up
If you want to rank high in Google search results, then basic know-how about SEO techniques is a must and Google search console has contributed very well to accomplish this task easily. With a little effort and continuous struggle, you can achieve your desired goals by merely integrating this Google search console with your WordPress site with the great feature of WP Meta SEO pro Add On.
So, let us know how this WP Meta SEO Plugin work for you? Was it helpful or not? Don't forget to mention it in the comment box.