Importing Amazon products to WordPress will not only help you earn online income but it allows you to generate more revenue for your site and business. So the idea of generating income by importing Amazon products to your WordPress site is outclassed. It is an important and crucial action you must get into fast because there are no strings attached to it.
You need a guide and a reliable WordPress Automatic plugin that can help you carry out this job with ease. Don't worry; we have the solution to all your problems.  Within this article, we will help you import Amazon products to your WordPress site with ease, enlisting the best plugins. Moreover, we provide you with step by step tutorial to install the best plugin; so you may face no more difficulty.
So are you ready to know all the details?
Let's get started…
Amazon and WordPress: A Perfect Combination
Amazon is not only the most prominent eCommerce platform but the most reliable and secure platform you can all rely upon. It offers a wide variety of products that are bringing revolutions in the online world. Think of anything you want to sell; you have it here on Amazon.
Similarly, if you import amazon products to your WordPress site, it will create wonders for you. However, to set an online store, there are certain strings attached to it.
It would be best if you had an Amazon ID; only then you can track your sales and manage your commissions. So the first step you need to do is sign up for an amazon ID.
If you already have an Amazon account, then BOOM iT! Head on to the next section.
If you don't have one, it's okay to sign up for it now, click on the link Amazon Associates.
Once you click on this link; you direct to the following page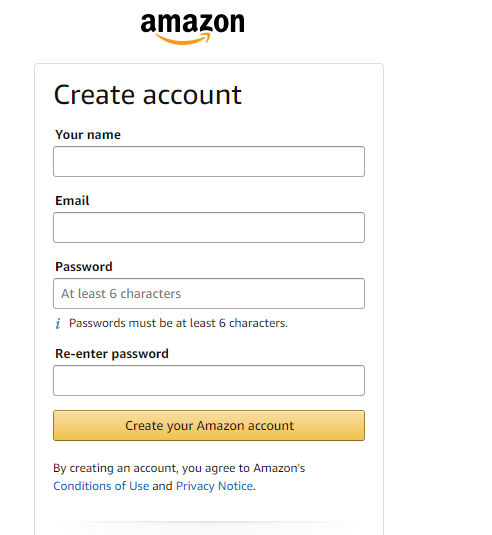 Fill in all the information. Once you have provided them with all the desired information, Amazon will review your application and approve it. Remember, you have to fill in all the information regarding your payee, website and submit a complete profile. Don't try to fool Amazon by giving in false information.
Once completed, you will have a new unique Amazon ID. This ID will remain intact with you and will work seamlessly throughout your business dealings.
Import Amazon Products To Your WordPress Site Using WordPress Automatic Plugin
There is a wide range of ways to import Amazon products to your WordPress site; You can try a manual approach too. Would you opt or a lengthy process when you can quickly and easily import Amazon products to your WordPress site within minutes?
WordPress Automatic Plugin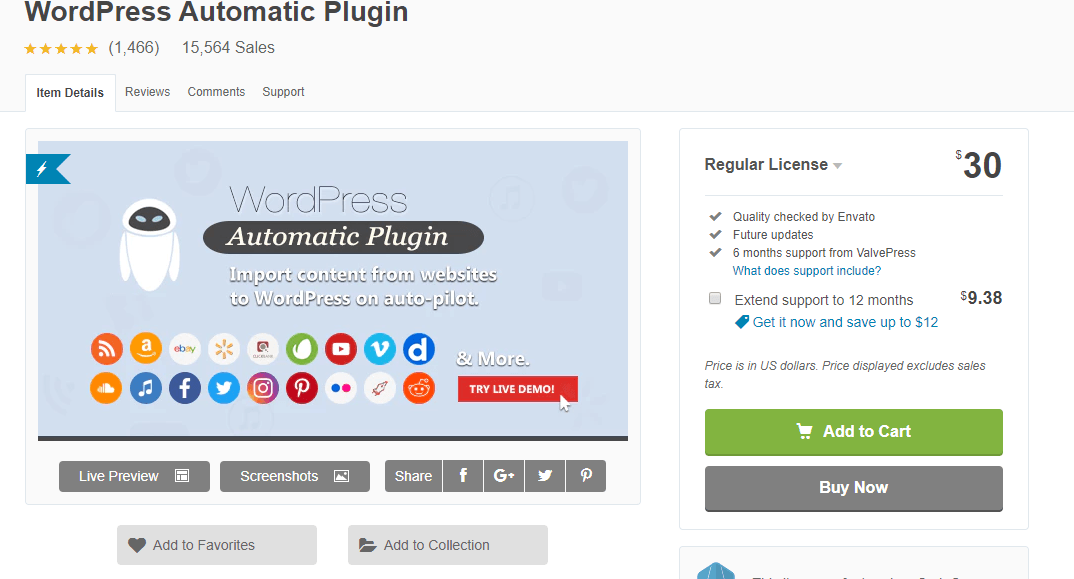 Yes! WordPress Automatic Plugin can help you import products from Amazon by keyword or browse code within minutes. WordPress Automatic Plugin is a full woo-commerce support plugin that offers a product gallery and price option. With the help of this reliable, robust plugin, you can set the price updates and automatically set affiliate links in no time. Want to know more?
Let's get this started….
Step By Step Process To Import Products From Amazon
Install the plugin from the WordPress dashboard and see how miracles happen within minutes.
Go to your WordPress Dashboard > Under WordPress Automatic Plugin menu set a new campaign option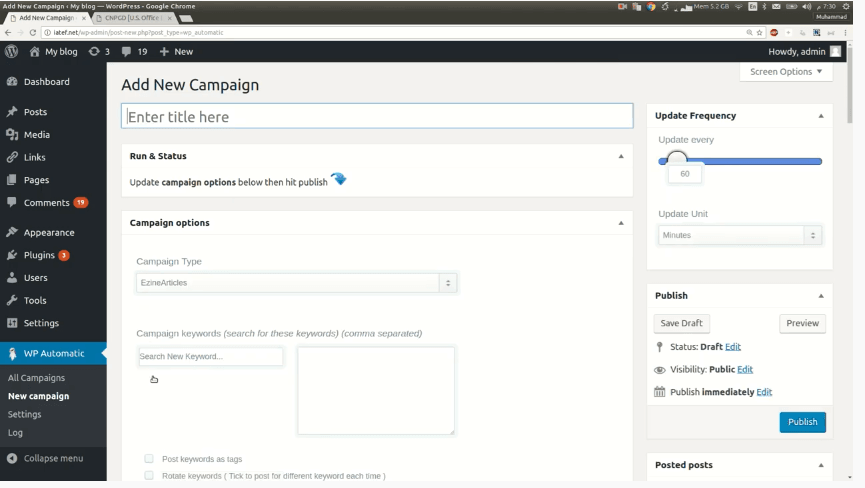 Since you are importing Amazon products, so you need to select the Amazon option in the 'Select the desired source.' This remarkable plugin can help you search the best Amazon products and automatically add an affiliate link so you can make commissions from the products via your referrals.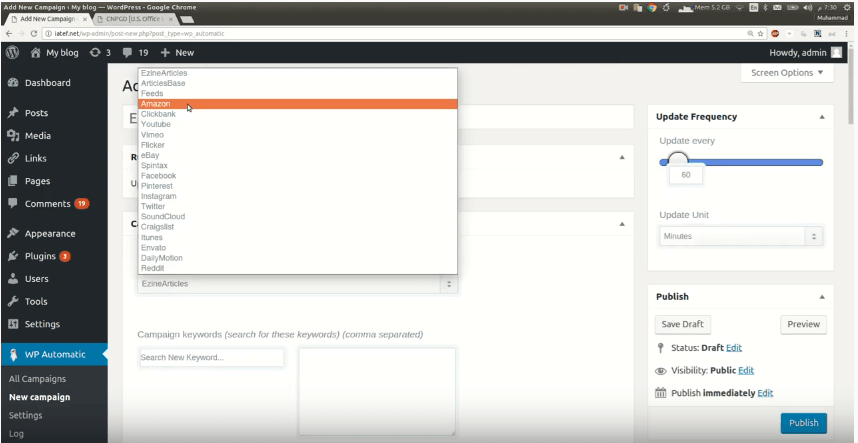 First, you need to write your 'Desired Keywords' in the post editor. We are posting Smart Watch.

After that, choose all the Other Options you wish to select.
Now, Click the Publish Button to make the product page go live on your website.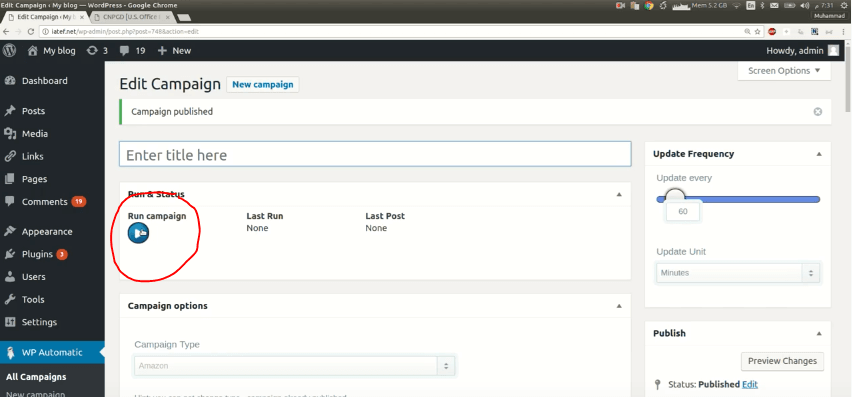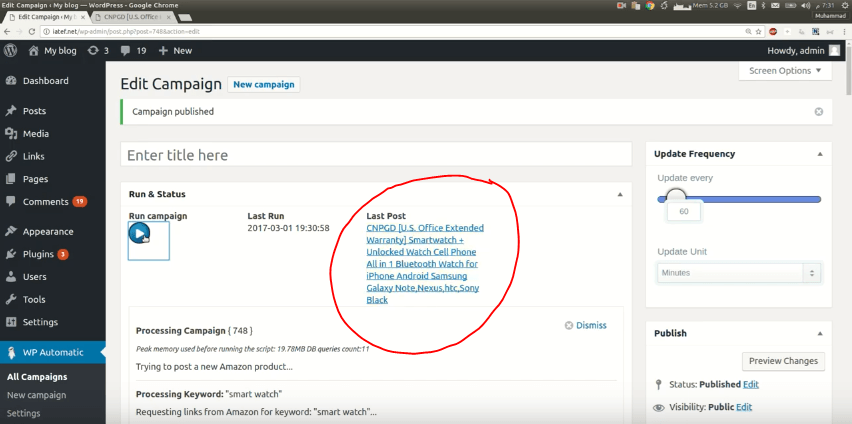 Congratulation! Your first step is complete. The campaign is ready for processing and publishing.
Now, Click Run
A new post will be added successfully to your WordPress site or blog where an affiliate link will set automatically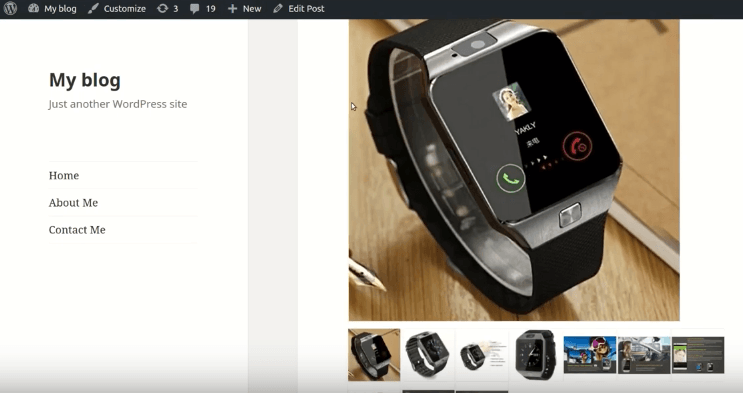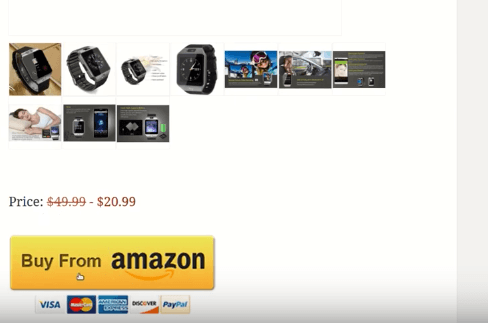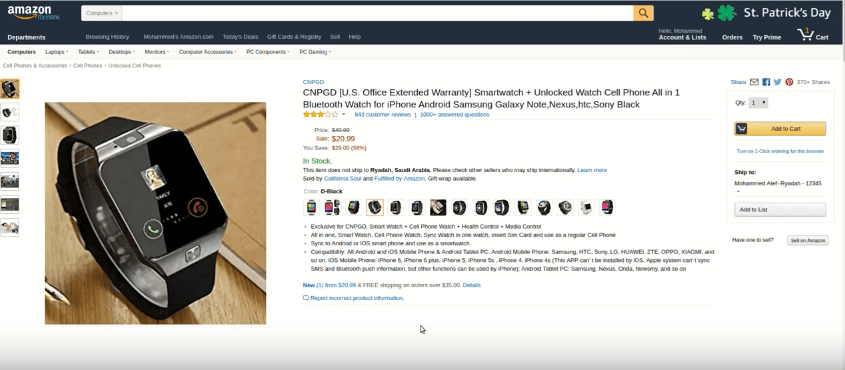 Campaign Options
Now, let's look into the Campaign options in detail.
First, select Amazon Category; you can also choose other options if you wish to choose some other platform.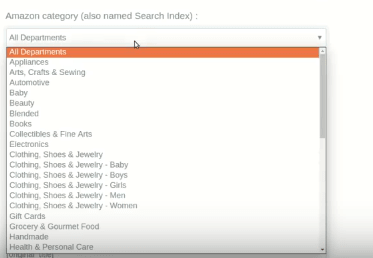 Browse Node
You can post from the Amazon category or browse node. There is a wide range of browse node options available. Amazon browse node is a subcategory where you get access to the desired node ID.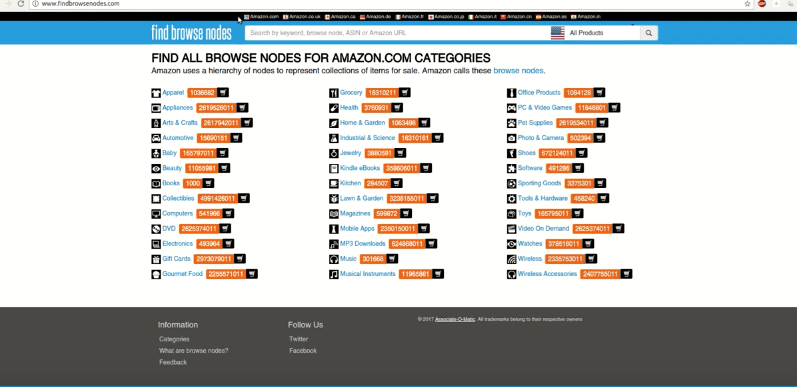 Click on the product you want to post
Now, Copy the desired note.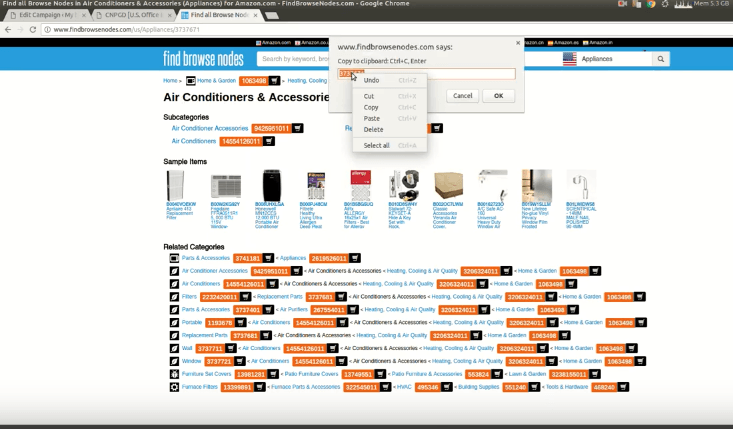 Finally, paste the desired node ID to the options page. Adding a specific node will limit posting the items from the desired node only.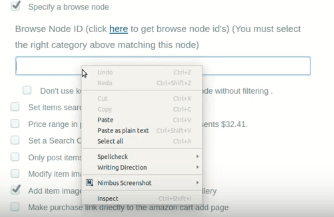 Moreover, if you detest using filtering keywords, you have an option here too. You can also use this plugin without filtering the keywords option. Uncheck the box.
If you want to set a price range, you can easily do that. Choose the price range in the options section and only those Amazon products will be visible that fall under the set range. Setting a price range will show only those items with a price range between the 'minimum' and 'maximum' values.
What's more?
Let's look into some of its advanced options
You can also post set on a post criterion, like by a specific actor or by a particular brand.
By links can link directly to the Amazon cart page
The plugin can also set the product description
Note: there is no restriction in running campaign; you can run the campaign as many times you like. So what do you say? Want to do some checking. Import a few products from Amazon to your WordPress site. Click on the products and visit the shop page on your website. So what have you concluded? Are the products in action or not?
Want to get hooked with WordPress Automatic Plugin? Buy today for $30 and get extended support for 12 months for an additional $9.38.
Three Other Best Plugins To Import Amazon Products To WordPress
Woocommerce Amazon Affiliates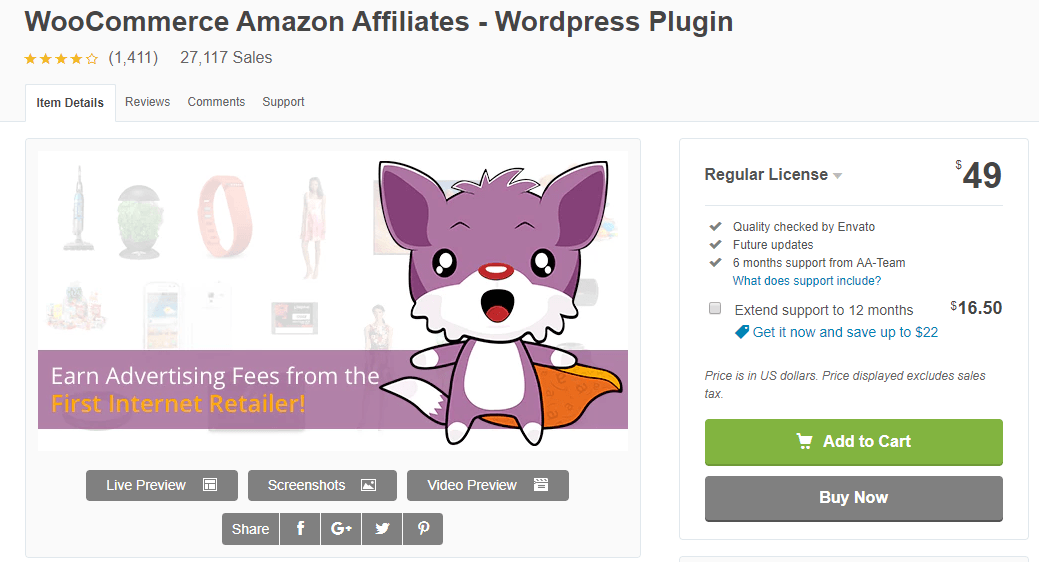 Woocommerce Amazon Affiliates is another remarkable plugin that can help you manage your affiliate marketing and help you import products from Amazon to your site. It uses an ASIN bragger tool that will help you earn a commission. So, if a visitor wants to purchase the product, they will be redirected to Amazon; where they will make the purchase and you will earn a commission.
Likewise, WordPress automatic plugin, Woocommerce Amazon Affiliates, also allows you to import products by category or keywords. Moreover, its synchronization module feature will keep all the products updated on your site. You can also import specific products by only listing ASIN in a CSV file. Want to know more?
WooCommerce downloads images, description, variation and customer reviews
It offers a unique sales description for each product
It integrates with a storefront and thus enhances the experience for front end users
It works in multiple locations
It helps users choose several products from any Amazon site.
If you wish to purchase WooCommerce Amazon affiliates plugin, you would have to pay $49 with an extra $16.50 for extended support for 12 months.
Amazon Affiliate Pro (AAPro)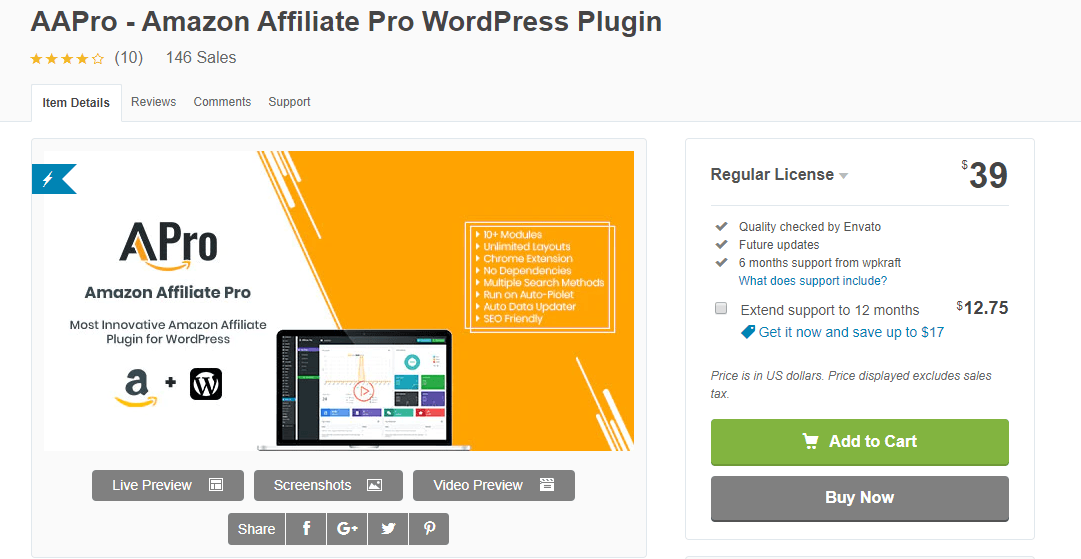 Amazon Affiliate Pro known as AAPro is a robust, incredible plugin that can help you become an Amazon affiliate and earn a commission for every sale. The best think about AAPro is its credibility; it's the best platform for generic and niche. It is one of the most innovative tools that are developed specifically for Amazon affiliate programs that comes up with its premium theme and chrome extension. Its powerful solution makes it compatible with any Amazon affiliate site.
Let us know some more about it.
It can help you import any product from Amazon directly to your WordPress site
Users can auto-import products at any frequency
Offers onsite cart option for users
Allows users to check and download site statistics and user behavior data
It also helps users preview Amazon product customer reviews on their WordPress site
That's not all! There is a lot more about AAPro. So get to know more about it or purchase it for $39 with an additional $12.75 for extended support for 12 months.
Azonberg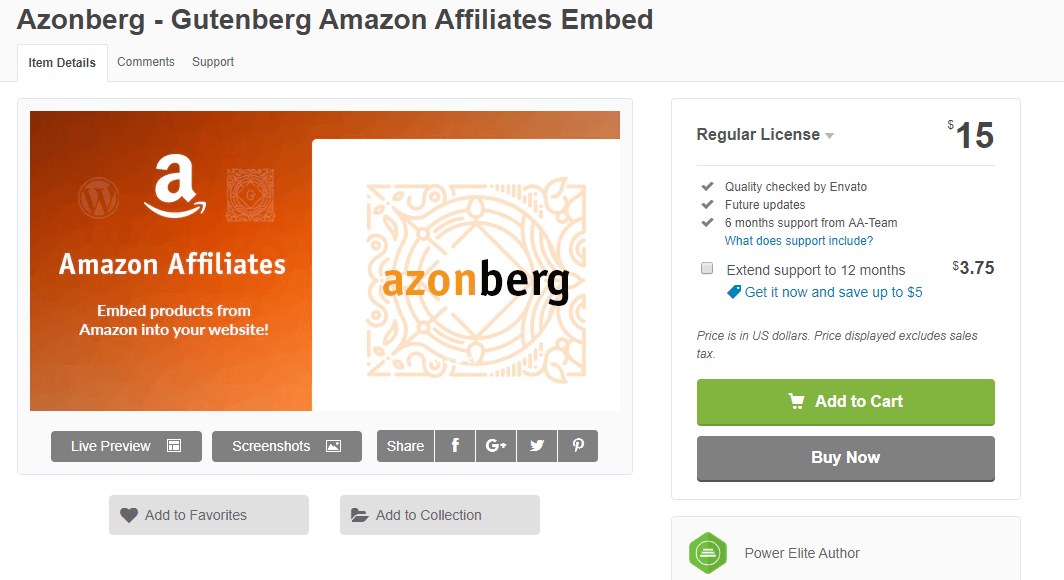 Azonberg is a Gutenberg Amazon affiliate plugin best for new WordPress block editors. It will not only help you add Amazon products on your site, but it is a friendly easy to use a plugin for all. With the help of this plugin, you can import the whole collection of Amazon products with a single click – it is fast, efficient and furious.
Want to know some of its features?
It offers a default template that allows its users to customize and fine-tune the match of its online presence to T.
It has a direct checkout or adds to the cart option.
It comes up with a 90 days cookie, of course.
Compatible with all modern WordPress themes.
Works with Amazon major affiliate programs: US, Canada, Germany, France, Spain, Italy, India and Japan.
A plugin that does not require coding, Amazon API keys and no addon work. Would you like to give it a try? Using this plugin, you have an Amazon ASIN list where you can display products on your site with a few clicks. So would you opt for other plugins or ready to purchase it for $15 with an additional $3.75 for extended support for 12 months?
Conclusion
Well, if you ask out the verdict, we would opt for WordPress automatic plugin. With the help of this plugin, you will not only import amazon products to your WordPress site with ease; but it offers a lot more other options too. You can post from almost any website to your WordPress site. You can auto-post from RSS feeds, any webpage, any website, and even import products from eBay, Walmart, Clickbank, Envato, Craiglist, Careerjet, Facebook, Twitter, Instagram, Pinterest, Reddit, Flicker and many more. Moreover, WordPress Automatic Plugin is the cheapest and the most effective one. Imagine with just a small amount you get hooked o so many platforms, whereas the other plugins only import Amazon products. 
Rest; The decision is yours!
Setting up an online store is no more a tedious job; you need a reliable plugin. Moreover, importing Amazon products to your site and earning revenue or income is way easy too. Choose WordPress Automatic plugin and start earning straight away.