If you are a designer starting online entrepreneurship with a massive collection of images or an online eCommerce store manager finding perfect "image display photo Gallery plugin," then your problem is greatly solved by this Best Gallery Manager for WordPress plugins guide.
We all are well aware of the fact that a well-organized display of images integrates user's interest, and your website looks more lucrative and appealing.
Now, creating photo galleries and managing them into folders and subfolders is no more a hefty task, and you can easily save photo galleries online on your WordPress site with these awesome specially selected Gallery Manager plugins.
Let's get through the list to find out which plugin works best for you.
WP Media Folder Gallery Add-on, WordPress plugin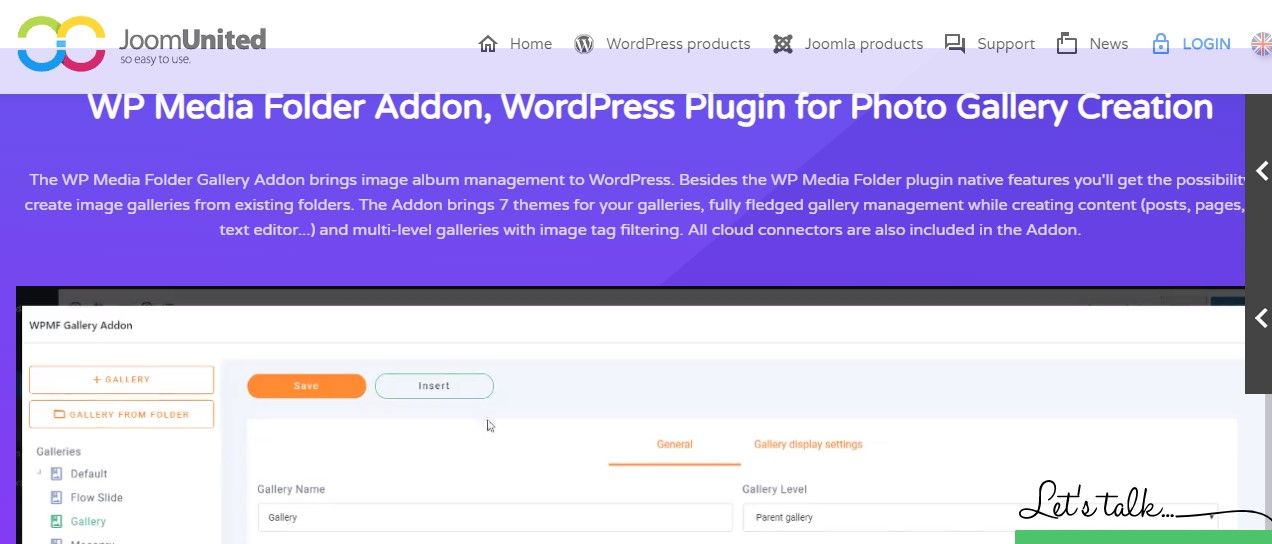 WP Media Folder Gallery Add-on Key features
WP Media Folder add-on is the supersonic way to create and manage image albums on the WordPress site. Now you can easily create images from existing folders with a single click and divide them into folders and sub-folders with image tag filtering options.
WP Media Folder Gallery Add-on Pros
The plugin comes with amazing 7 themes to organize your images into galleries.
Apply any theme on the group of images and transform them into a single gallery folder or sub galleries-folders.
Highly compatible with Gutenberg text Editor and a dedicated gallery block can manage all sorts of galleries images.
A shortcode generator can generate and load custom galleries in any page builder, and you can post these custom galleries anywhere on your posts and pages by generating these shortcodes.
It comes with advanced navigation among Gallery Albums, where the user can navigate through multi-level galleries.
The AJAX folder tree display helps the user to drag and drop images and folders into multi-level.
Images can be filtered by using a folder tree or images tags.
Define custom links or external links to images
All images information can be added to the gallery.
Creating multi-level galleries is like a breeze with all cloud connectors.
WP Media Folder Gallery Add-on Cons
Gallery add-on is not available with basic or pro version; it comes only with the exclusive version.
WP Media Folder Gallery Add-on Pricing
You have to buy the Media folder plugin, which comes with its unique Add-ons for $59/ year.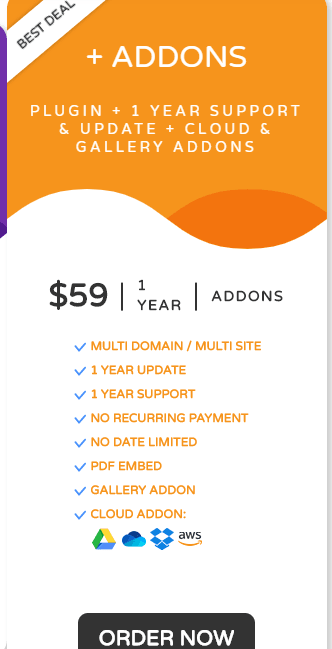 NextGen Gallery plugin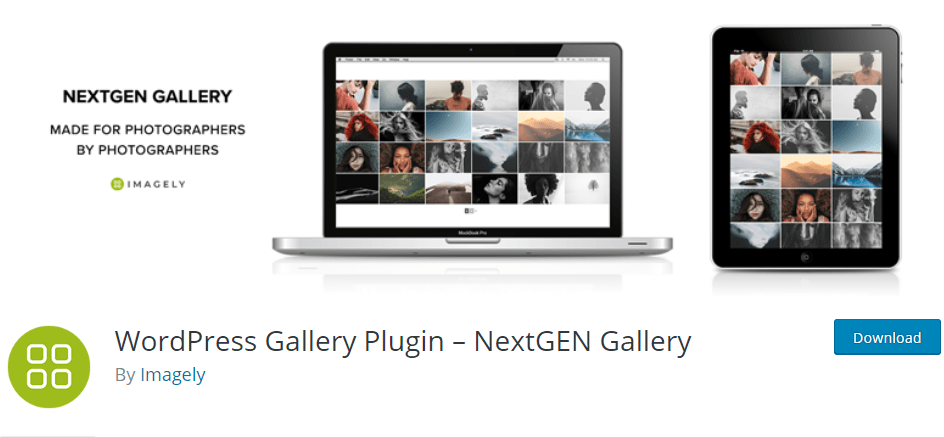 NextGen Gallery plugin Features
NextGen has been setting a new standard of online photograph Gallery experience since 2007. It is a simple yet powerful plugin that offers a complete WordPress gallery management system for photographers, visual artist and imaging experts.
The free version comes with 3 gallery styles; slideshows, thumbnail and imagebrowser gallery. You can upload multiple photos, import Metadata, and edit thumbnails into galleries.
NextGen Gallery plugin Pros
This plugin is best suitable for professional photographers and visual artists who need to manage extensive image galleries.
You can organize and manage bulk images into galleries with a single click.
Group the uploaded batch of images into a slideshow or thumbnail gallery.
Control size, style, timing, and transition effects of each gallery individually.
Multiple powerful extensions are available to enhance its functionality like gallery display, create Lightbox and eCommerce connectivity.
NextGen Gallery plugin Cons
The pro version lacks filtration of images feature which is a fundamental feature and many other plugins have this option
No mobile upload capability
May find difficulties in upgrading to the latest version of jQuery.
NextGen Gallery plugin Pricing
The basic version is available for free, and to use the extensions, you have to buy the premium plans starting from $79 for 1 site.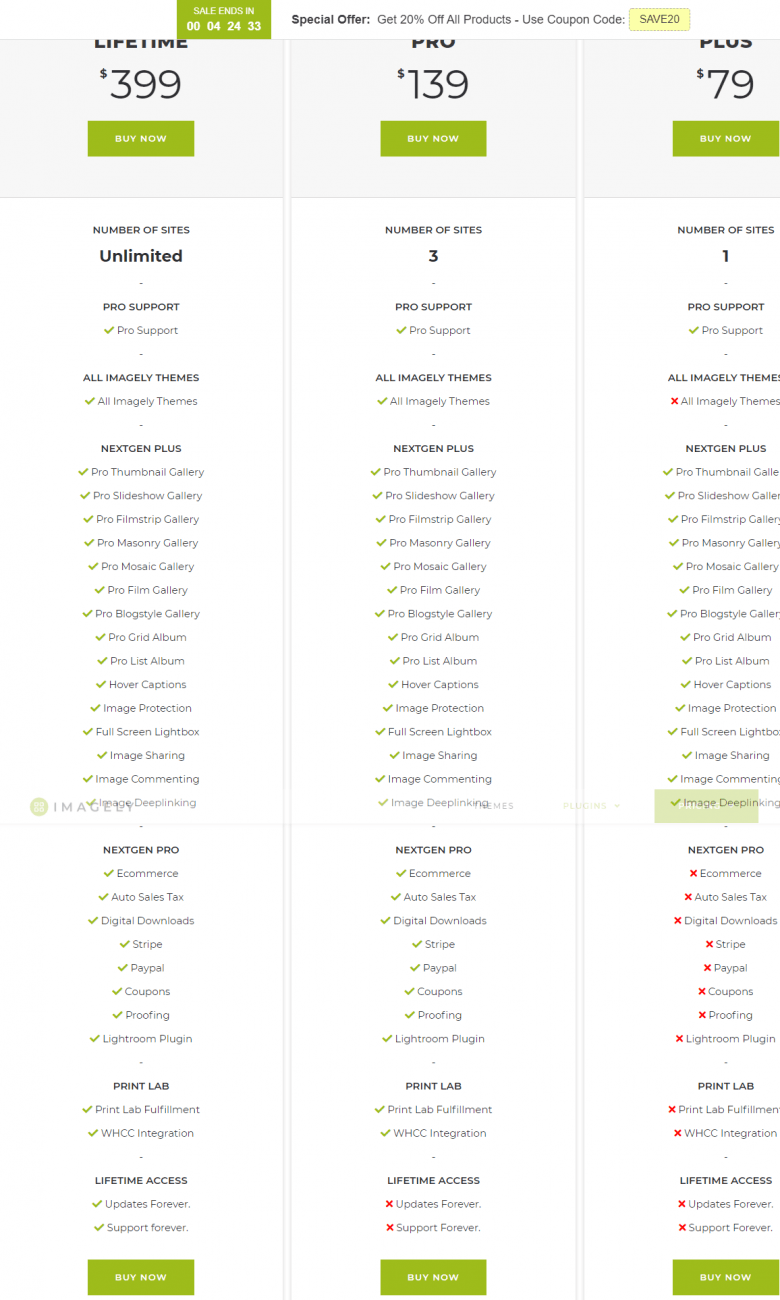 Photo Gallery plugin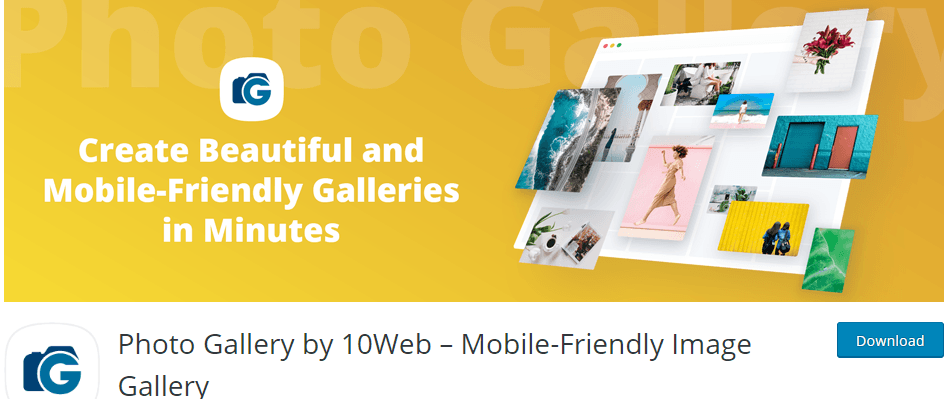 Photo Gallery plugin Features
Photo Gallery is one of the most downloaded photo gallery plugin with more than 10 million active downloads and a 4.6-star rating. Now building beautiful mobile-friendly galleries is not a big deal with the feature-rich and powerful functionalities of the Photo Gallery. Create responsive Galleries with stunning layouts that can be used for photography websites and blogs, as well.
Photo Gallery plugin Pros
Create well-managed and organized responsive galleries that can give a boost to your page views.
Add relevant metadata and tags to enhance images SEO.
It comes with customizable views option, and you can organize galleries with slideshow layout, thumbnail, Masonry, Image Browser, and Blog style layouts.
Create unlimited numbers of photos and images in as many galleries as you like.
Displays your photos in a responsive Lightbox with more than 15 slideshow effects.
Now you can create both audio and video media content into single galleries
Highly compatible with YouTube, Vimeo, Instagram and flicker videos.
Photo Gallery plugin Cons
No masonry grid with the free version
The free version has limited functionalities to offer.
Photo Gallery plugin Pricing
The free version is available at WordPress. Org, while the basic version comes with $40.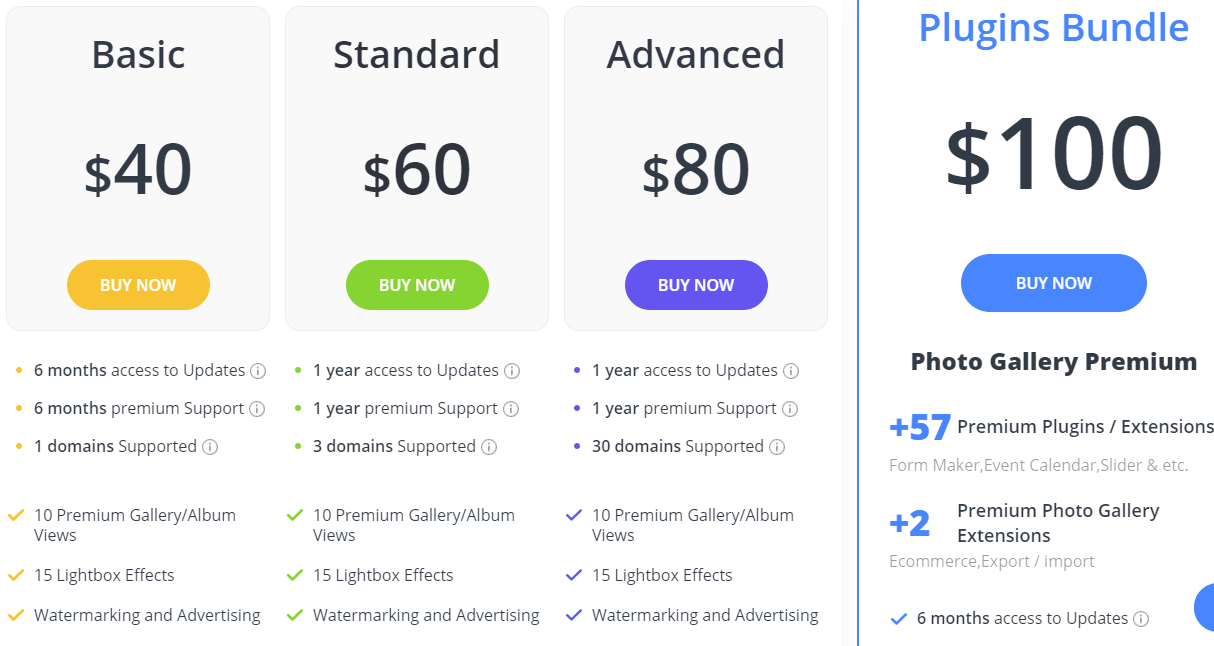 Elementor Image Gallery widget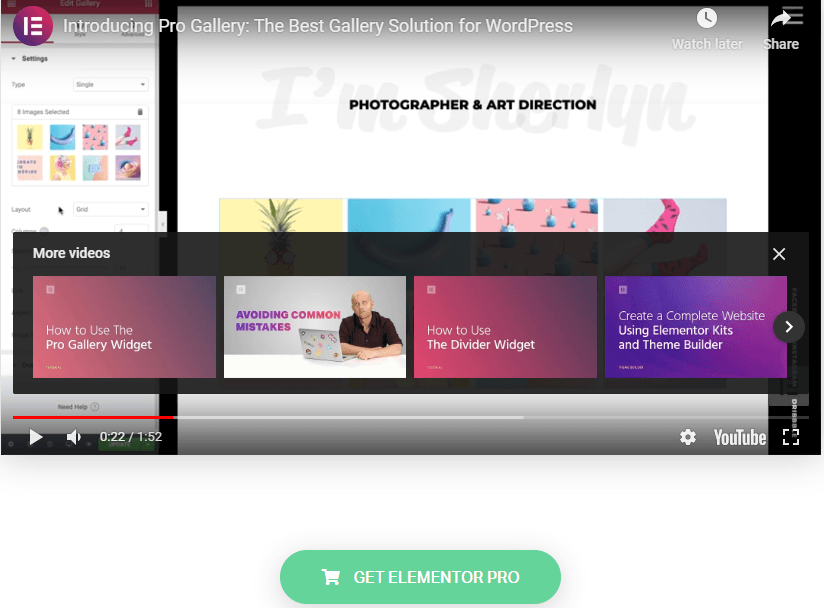 Elementor Image Gallery widget Features
Elementor Image Gallery widget is another incredible Gallery organizer with unique design features. You can create galleries with 3 layout options, grid, justified, and masonry according to the aspect ratio of the image you select. The multi gallery filtering feature can build multiple gallery display with a filter bar so the visitors could easily find the way between different image categories.
Elementor Image Gallery widget Pros
It comes with its own built super lightweight and optimized JS engine.
3 stunning layouts; Grid, Justified, and Masonry.
Highly responsive layouts compatible with mobile, tablets and desktop views
It comes with a filter bar that could display multiple galleries at a time.
Now show title, caption, alt or description of each content on the gallery or keep it clean.
Elementor Image Gallery widget Cons
No multiple smart filters for the gallery.
No social sharing buttons on the image galleries
Can't add custom URL for each image other than an entire gallery
Elementor Image Gallery widget Pricing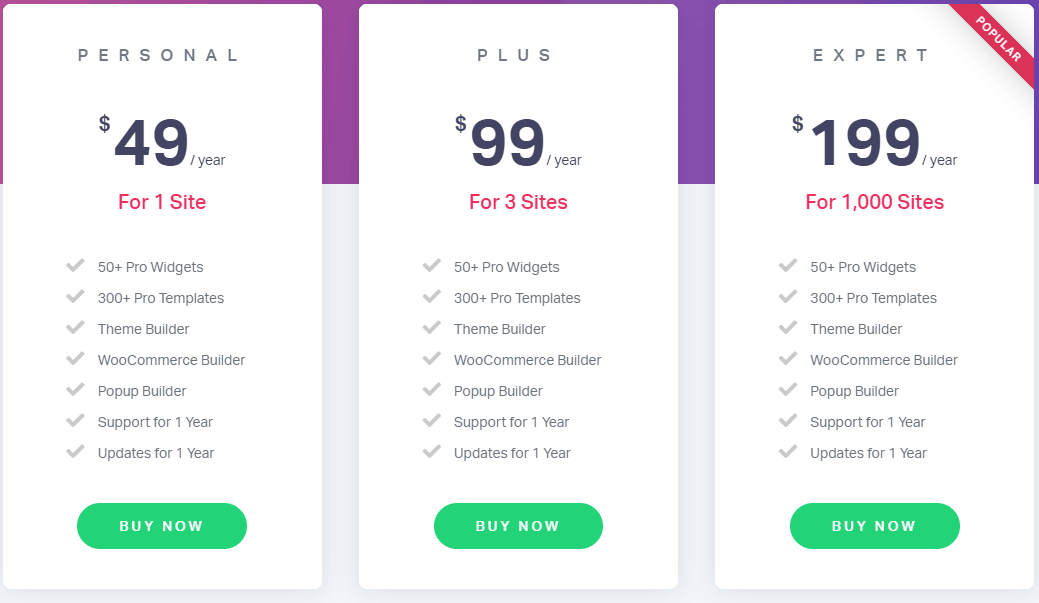 Envira Gallery plugin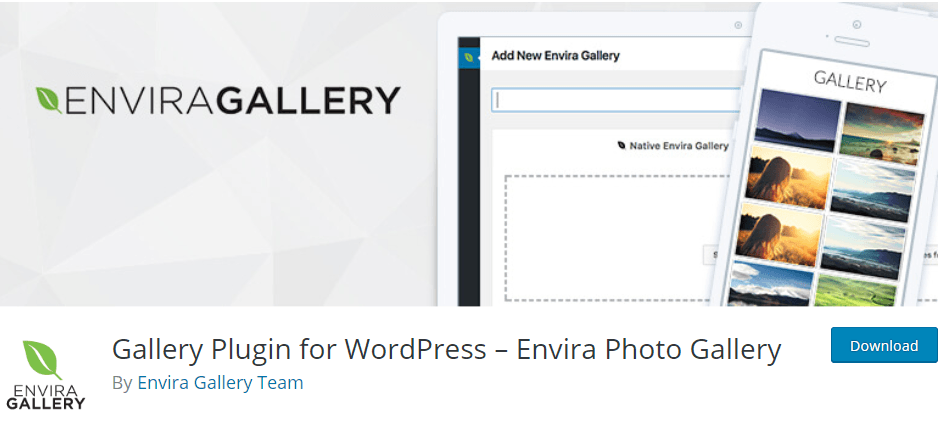 Envira Gallery plugin Features
Envira is a highly optimized image Gallery plugin with drags & drop photo gallery feature. The Envira plugin is loved by most of the photographers, designers, and developers for its powerful and easy to use interface which is 100% responsive and mobile-friendly by default.
Envira comes with customizable built-in WordPress templates where you can create or customize the themes with tons of filters and hooks.
Envira Gallery plugin Pros
It's a breeze to create beautiful photo galleries with drag and drop builder with a few clicks.
You can use pre-built templates to create your galleries or customize appearance according to your choice.
Chose cover photos and organize the albums with tags.
Mobile responsive photo albums; look great on every screen, tablets or desktop.
Integrates well with Instagram, flickers, and many more with social media buttons.
WooCommerce integration enabled
Pagination and Deeplinking make your photo galleries SEO friendly.
Supports video as well; embed YouTube video and Vimeo video into your site.
Add watermark on your galleries.
Envira Gallery plugin Cons
The free versions functionalities are limited
May get unstable results; while creating galleries, the pictures may not appear.
It comes with minimal configuration options.
Envira Gallery plugin Pricing
The lite version can be downloaded from wordpress.org. And the basic version starts at $29 for one site.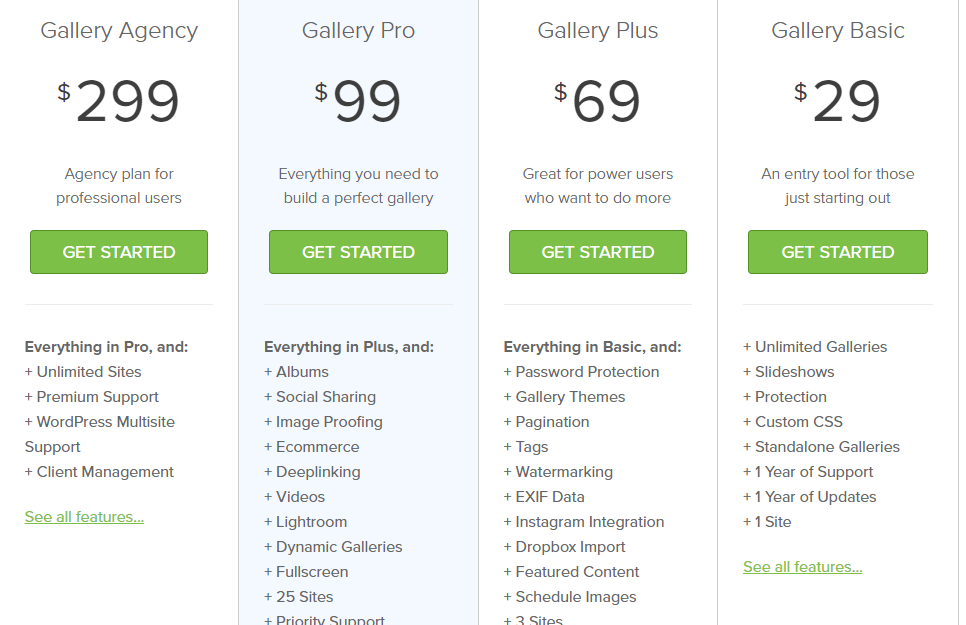 Wrapping up
This summarizes our list of best image Gallery plugin for WordPress. We have carefully hand-picked photo gallery plugins to get a perfect one for you; hopefully, you got the best-fit image gallery plugin for your site out of our list. Furthermore, each of these plugins is feature-rich and enables you to create dazzling photo galleries with a few clicks.
If we recommend one of them, then I would love to recommend WP Media Folder Gallery Add-on which for
It is highly economical and customizable; works best for professional photographers who need to manage multiple images folders and galleries to work with clients.
For general users, you want to create and manage simple galleries and don't know anything about designing or coding; you can create stunning galleries with exclusive layouts and themes options.
Stay tuned for the latest reviews to our blog site, and do share with us your favorite photo gallery manager plugin.