Do you know that according to a recent KissMetric infographic a 1-second delay in page loading can result in a 7% decline in conversion rate? Moreover, if an e-commerce website's yearly turnover is 100,000, then a 1-second delay in page-loading could cost you heavily more than $200 million per year.
Imagine if you could not get the visitors' attention right away; within 3 seconds you will lose them. You will lose there, even before you started!
You burned the midnight oil to establish your WordPress business Website. Right? You lucubrate web content wisely; you worked like a dog to put all the spices your visitors would love to know about. But if your website's speed sucks, all of your hard work will be ruined.
Every WordPress business site owner's dream is to achieve a high conversion rate, attract more visitors to attain high sale-goal and get a better Google search engine ranking. conversely, to get loyal customers who love to visit your website, you need to master the art of "speed-optimization of your website."
So, are you excited to know?
The process is simple, all you have to do is to install the best WordPress cache plugin, and this plugin will do wonders to speed- optimize your WordPress Website. Sound good? Now the question would be "how do we know which is the Best WordPress cache plugin out there among several others? Let me share with you how you can speed-optimize your website by choosing the best WordPress cache plugin.
Table of content
Why do we need a WordPress Cache Plugin?
Why am I unable to get enough conversion rates? Well! I think we both know what the reason behind it is. Of course, it is the website speed that is behind these phenomena. The higher the page loading speed, the better would be the conversion rate.
So, yeah it's true that the page speed is the backbone of an unbeaten site.
Once you speed optimize all the images, pages and files on your website, you will offload all the excess cache, and your WordPress website would be speed optimized immediately. All you have to do is to choose the Best WordPress cache plugin, which will ease your life by doing all the necessary steps to speed-optimize your site.
That would be pretty impressive! Let's dive into details how these plugins work amazingly by saving your precious time and money.
WP Speed of light – Freemium
Recommended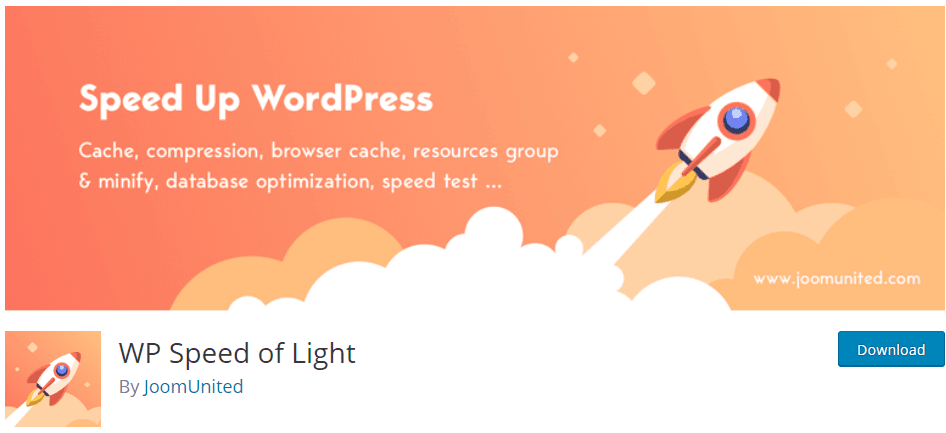 Key Feature
Your WordPress site's speed depends upon your WordPress hosting to some extent. Moreover, most of the web hosting offers an integrated caching feature, but it would be great if you install a plugin to speed up your WordPress website.
WP speed of light plugin is a small plugin that offers all in one solution to speed optimize your site. You can download it from wordpress.org where it is available in two variations, one is a free version, and the other is paid Add-on.
Free version:
Page caching: you can speed optimize your site by using page caching and removing cache in your back-up.
Gzip compression: this type of compression can increase your load time up to 70% by reducing the file size.
Minimise resources: this process minifies JS/CSS files to compact sizes to squeeze out speed optimization.
Database optimization: this plugin automatically removes all spam comments, unused drafts, cluttered contents, and clean unnecessary trackbacks.
Leverage Browser cache: save time by storing static files on the user's local system hence boosting the speed up process.
Get the privilege of WooCommerce integration.
Database cleanup: this feature comes up with freedom of using automatic cleanup or manual cleanup option. Where you can remove junk from your database using this feature.
CDN integration: you can use this feature to rewrite the URL on your site to use the content hosted on your CDN.
Compatible on multiple WordPress sites: optimize multiple WordPress sites with one domain.
Equip with speed test tool: this tool allows speed loading test and comparison.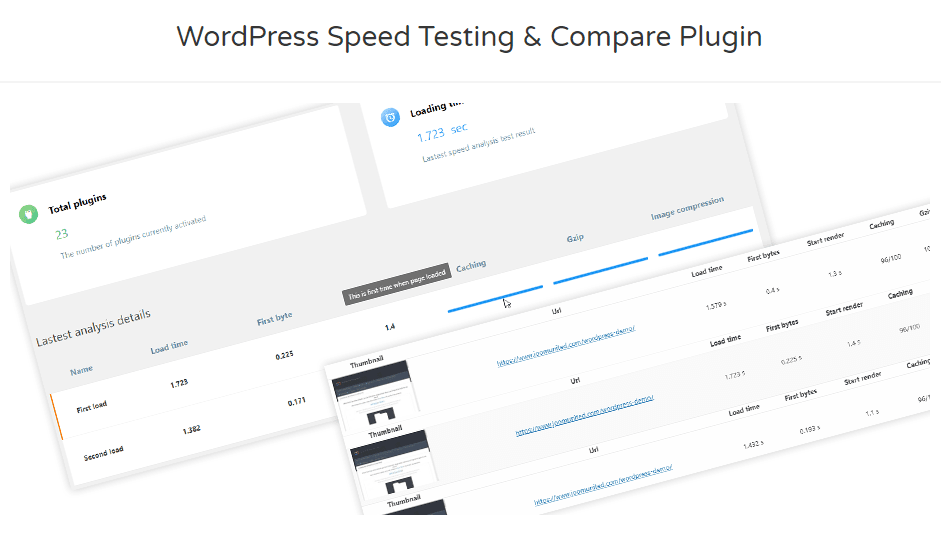 So, these are some of the top free features which are remarkable to get top-notch speed optimization. Are you getting inspired to know more? Here are some more features beyond your expectations with Paid Add-on version!
Paid Add-on feature:
Image compression: this service includes 1GB to 3GB quota for image compression.
Image lazy loading: this feature allows the images to load below the folder until the visitor scroll down on your site; this will lead to speed up your website.
Font optimization: allow Google font optimization
Cache preloading: this feature speed up the website by allowing the visitors to see the static cached version.
Allow file exclusion for minification: you can exclude some JS/CSS files from being cached out to allow the visitors to enjoy the latest version.
DNS pre-fetching: this feature allows you to resolve the domain name before a visitor follow the link.
Pros and cons of WP speed of light WordPress plugin
WP speed of light WordPress plugin is a 4.5 star rated plugin with more than 10,000+ active installation. So, why people tend to like this plugin more than other WordPress plugins? Let's find out
Pros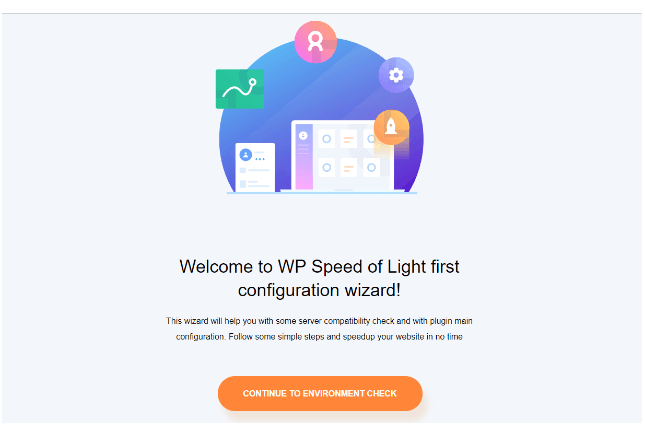 Its user-friendly installation is one of the key features.
For a video, demonstration click here
The only WordPress plugin allowing comprehensive optimization (WordPress optimization, Image compression, CDN integration, speeds testing) in a single membership.
Most of the features come up in a free version, where users can enjoy exciting feature free of cost. The Add-on feature allows much more convenience of advanced features at affordable prices.
Cons
The premium version is a bit costly for $44/year. But if you love to enjoy the exclusive feature, this is not a big deal.
Pricing:
The basic version is free of cost, but the premium feature comes up with two packages. Get more information and details here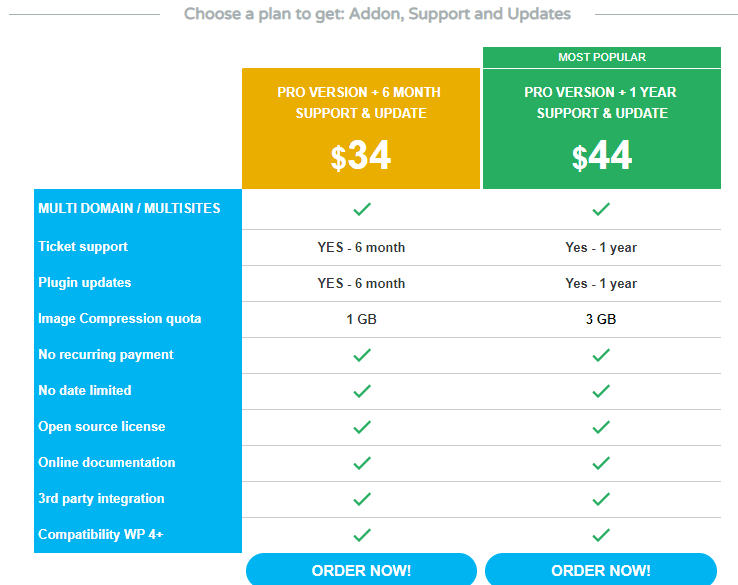 WP Fastest Cache plugin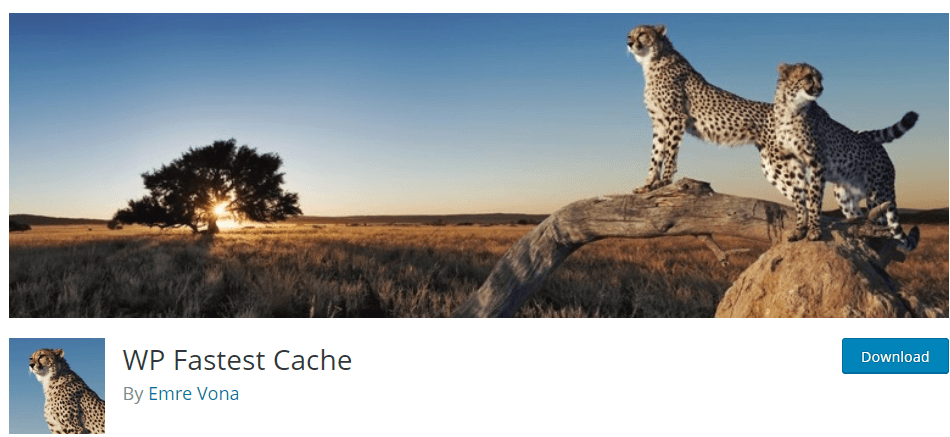 Here is another excellent plugin with a 4.9 star rating and over 1+million active installation. This plugin speeds up your page loading speed by creating a static HTML file, so when the visitors come to your site, they reach to static HTML page hence your rank gets better once the page load time is improved.
The developers of WP Fastest Cache plugins admire that this plugin is user-friendly because of its simplest up to snuff interface. This is true, because you don't need to modify .htaccess configuration file, it will be adjusted automatically upon installation.
Key Features
This plugin uses Mod_Rewrite, which is the best ever method to Rewrite URLs.
Once the post or a page is created, all of the cache files are removed right away.
Supports CDN and SSL.
Supports Cloudflare
Enable/Disable cache option for mobile devices
preload Caches of all the sites automatically
Pros and cons of using WP Fastest Cache plugins
Pros
Allow Gzip compression to reduce the file size to speed up the website.
Minify Html pages and CSS files sizes.
Combines JS and CSS resources into one.
Cons
This plugin does not support multiple websites on one domain.
Pricing
This plugin is available on wordpress.org for free, and you can get more exciting features for a paid version.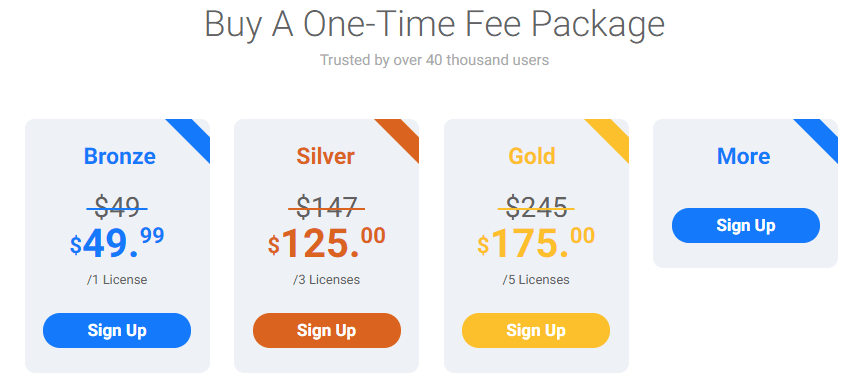 W3 Total Cache, Freemium plugin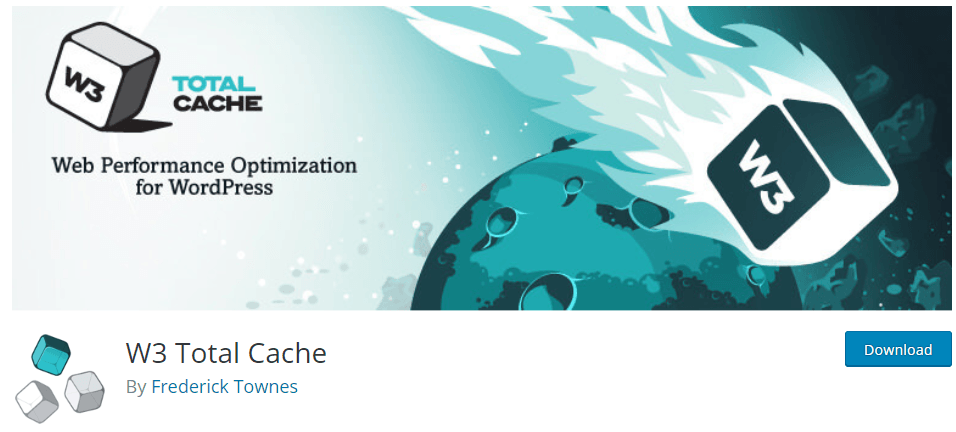 W3 Total cache plugin is one of the most widely used cache plugins because of its high-performance framework that boosts the website speed and user experience by providing high-quality cache solutions. There is no doubt in its credibility because most of the top hosting providers recommend it to speed optimize your website. Some of these host providers are SiteGround, Page.ly, and Bluehost.
Key Features
Gzip compression which minifies the HTML files, CSS, JavaScript, saving bandwidth up to 80%.
Improves overall SEO ranking by improving site speed especially mobile-friendly sites with SSL
caching of minified pages, and posts to a local drive or CDN
The setting area allows a full range of customization that is spread over 16 pages. Giving freedom for every kind of cache solution customization.
With W3 total cache plugin, you can leverage browser cache by enabling 'browser cache' in
Make sure that all of these settings are check marked. As shown in the picture.

Pros and Cons of W3 cache plugin
This plugin stands out with over one million active installations. This is the reason behind its second-most downloaded plugin in WordPress.
That's pretty overwhelming! Why is it most recommended? Let's find out!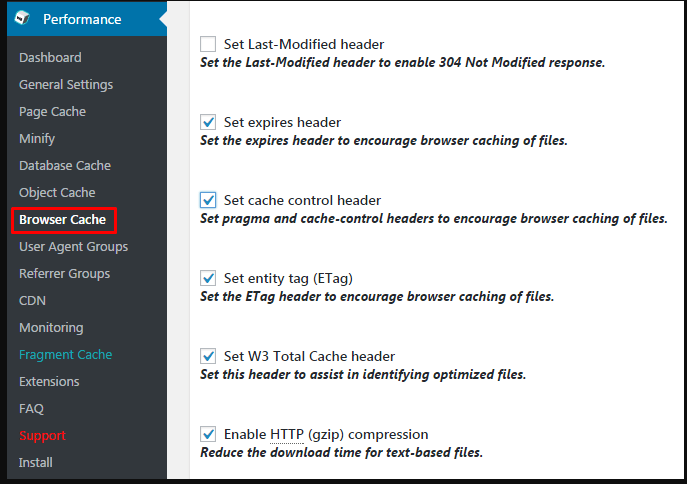 Pros
Allow freedom of customized cache solutions to a great extent.
Mobile-friendly, also AMP support.
Compatible with Cloudflare and CDN
Cons
A wide range of customization options is highly irresistible even for some developers, but the good thing is you don't need to customize options to make this plugin work- and the default setting is enough for getting required results.
Pricing
You can download it for free from wordpress.org Or a premium version is available at $99.
WP super cache plugin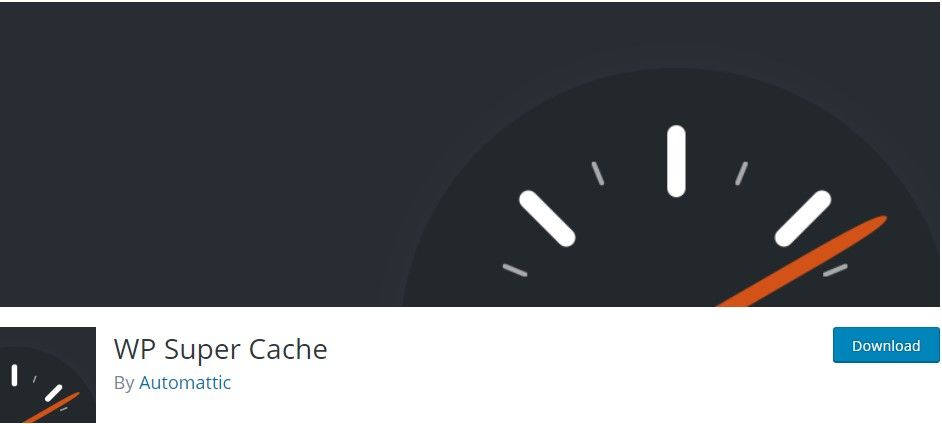 WP super cache plugin can be downloaded for free from wordpress.org. It provides a caching solution for all types of caching at one place, that is why its active installation is over 1million. This plugin is highly configurable and super fast optimizing your WordPress site.
The plugin offers 3 options to caching solutions. One is using a – mod-rewrite, or by using static pages and legacy caching. Or you can use advanced options in the setting area to choose a type of preferable caching.
Key Features
A scheduler can manage time intervals for deletion and activation of caching.
Supports CDN
Gzip compression and dynamic caching
Pros and cons of wp super cache
Pros
User-friendly installation
Caching for Mobile-friendly sites.
Customer support is awesome
Cons
Does not allow caching if the user has logged in
Not compatible with a few themes
Pricing:
It is available for free at wordpress.org.
WP Rocket, premium plugin

Alright! So this WP Rocket plugin is the last addition in our list of best WordPress cache plugins. Unlike other free cache plugins, we mentioned in this article; this plugin comes with an affordable price. However, it offers plenty of exclusive features to speed optimize your site within minutes.
The most impressive feature is it is easy to configure, and its setup takes only 3-4 minutes.
Key features
Once you configure the WP Rocket, page caching instantly starts working, hence improving SEO of your site.
As we know the rule the lighter the size of the file is, the faster will be load time, and WP Rocket does this immensely by reducing the size of javascript, CSS files and HTML through minification.
Lazy image loading: Images will load once your visitor scroll down to your site, this feature improves the load time of your page.
Pros and cons of WP Rocket
Pros
Setup is easy to configure
Cloudflare integration
Lazy image loading feature enables the fastest page load time
Page caching starts immediately after activation
Cons
No free version is available
Very expensive for multiple website
Pricing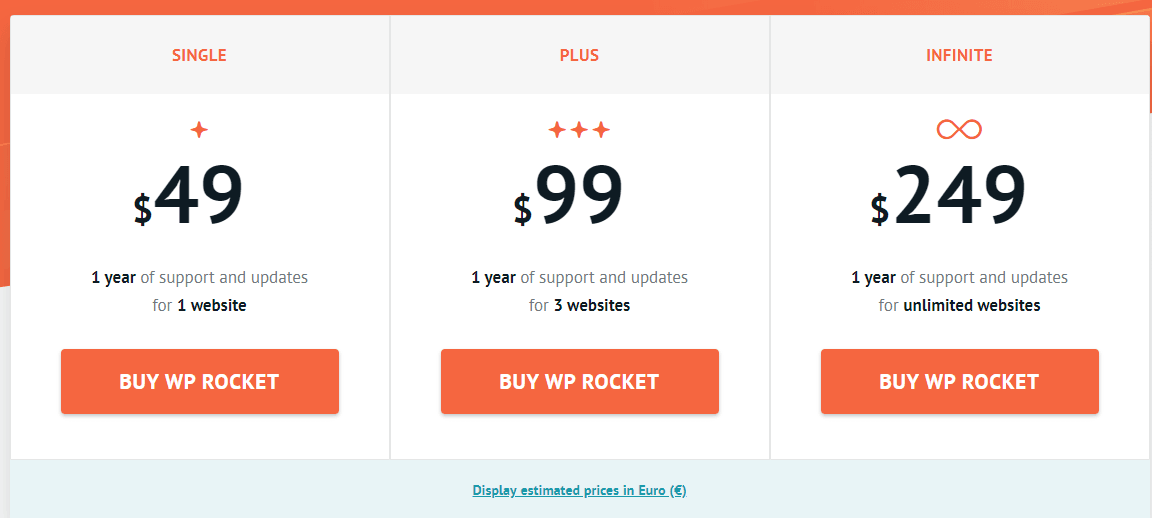 Wrapping up
So, here ends the episode.
Hopefully, you got the answers of all the questions regarding best cache WordPress plugin in this guide. Now, you can easily choose the best cache WordPress plugin among several others.
If you ask us, which WordPress cache plugin we would love to recommend?
My straight and straightforward answer would be if your budget is limited you can go for wp super cache plugin which is available for free but if you want to enjoy rich-feature and some extraordinary cache clearing performance then you should go for WP Speed of Light plugin that comes in two versions. One is free, and the other one is paid, you can enjoy pretty much features in the free version, and if you like to enjoy some extraordinary features, you can switch to the paid version. Although there are plenty of features I love in this plugin like "speed of light page loading", top-class customer support, and easy to use interface, yet the most admirable feature is its multisite compatibility, with only a single domain, which most of the plugins don't do.