Greetings Dreamers,
Welcome to another episode of getting to know more about WordPress. In this article, we are going to present an unbiased and fair review from WordPress experts about SiteGround WordPress hosting, its pros, cons and competitors
SiteGround is worldly renowned WordPress hosting, operated by a Bulgarian company since 2004. SiteGround has an excellent reputation for its cutting-edge features, excellent up time and incredibly supporting customer services at affordable hosting plans.
SiteGround WordPress hosting offers tons of benefits to their valued customers but our ambition here is to provide you with an unbiased review based on facts finding features if SiteGround is right to be a worldly champ in WordPress hosting industry.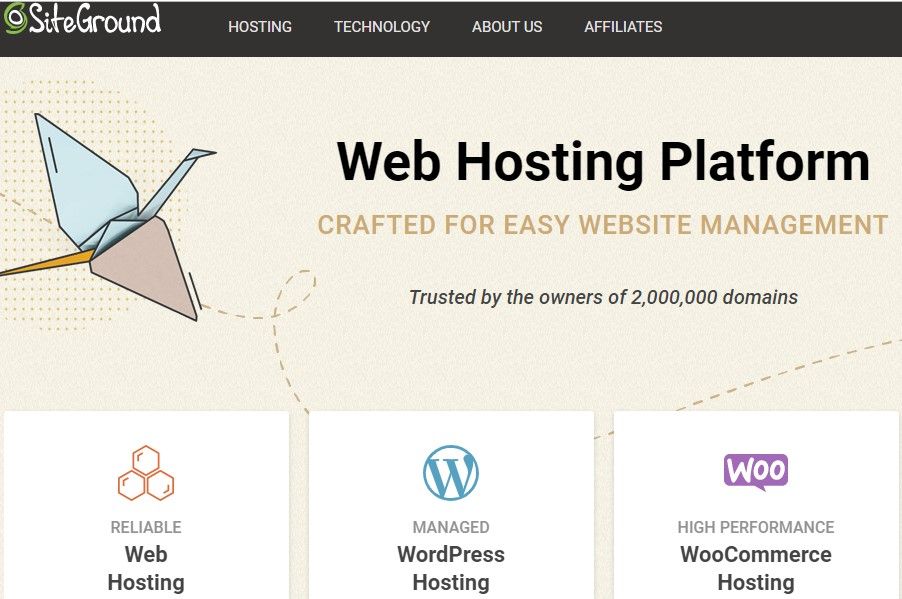 Maybe you are trying to create your online presence as a blogger, or establishing a business website you need to take a right decision to come up with an effective strategy; so the first step is selecting a website host capable of providing top-notch solutions to your website needs.
Before taking a final decision to choose a WordPress website host, you must review these exclusive features of any worldly website host.
Uptime: excellent uptime up to 99%
Customer services: top-quality customer services 24/7
Free CDN and SSL services: the host must provide free setup of CDN and SSL certificate.
Multiple locations of data storage: the host should have various server locations to provide the nearest possible access to customer's sites.
I have structured this SiteGround WordPress review with pro, cons, price comparison and alternatives you may find other than SiteGround WordPress hosting services.
Table of Contents:
Who should use SiteGround Webhosting
Pros of using SiteGround Webhosting
Cons of using SiteGround Webhosting
SiteGround hosting plans and pricing
SiteGround comparison with rival hosting companies
Do we recommend SiteGround?
Who should use SiteGround WordPress Hosting?
SiteGround is a home of nearly 2 million domains. Pretty much! As visible. But I would love to specify who should use it. Nevertheless, the SiteGround hosting is superlative because of its advanced features and superb performance, yet it is more favorable for globally-focused websites because of its unique features focusing on developers needs more than the general audience.
However, it is equally useful for, online stores, developers and designers, global business website, professional bloggers to get high-performance results.
Pros of using SiteGround WordPress Web Hosting
Reliable Uptime:
When we set up a website, we intend to get visitors around the clock whenever they like to visit our site, but if your web host fails to provide reliable uptime, it may cost you heavily in terms of losing customers and decline in sales.
However, this is not in case of SiteGround which guarantees you to provide 99.9% uptime, and in fact, if your availability declines below 99.5%, the company is liable to pay you some part of your money in compensation.
Here are some impressive results to show its superiority to its rival companies such as Bluehost and HostGator etc.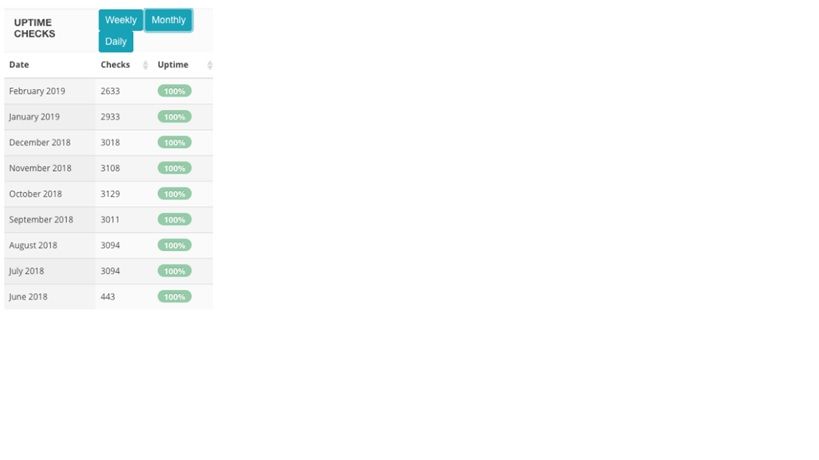 Website speed and performance
Website loading speed is the second most imperative feature when choosing a WordPress host.
You can improve your website speed by optimizing image sizes and compressing the files, but if your host is unable to load your website timely, you can do nothing.
However, this is not the case if you are using SiteGround which is unbeatable among the top 10 highest speed ranking web hosts with a greater than average loading time of 713ms. And the credit goes to the latest hardware of SSD drives and custom software which are behind this blazingly fast speed.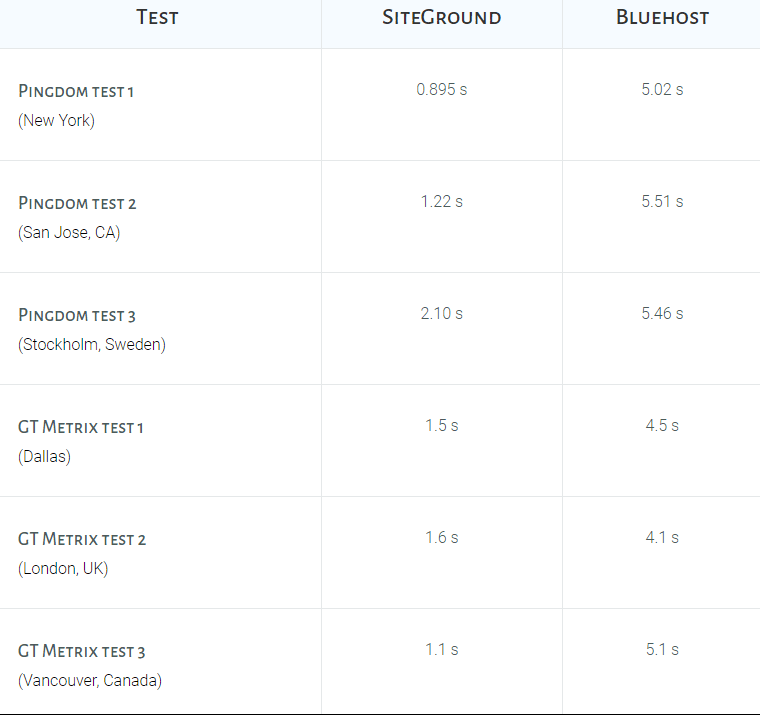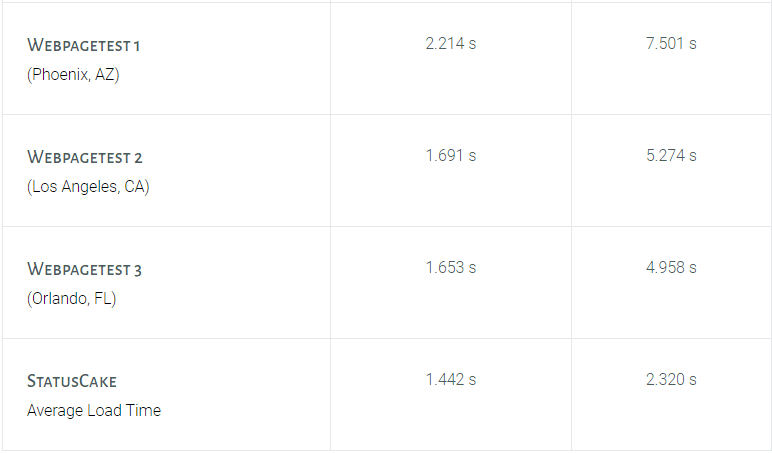 Extra caring customer support
The customer support is highly impressive because they cover support from all aspects, it can be from live chat, open a ticket, or you can call them 24/7 around the clock. Their employees are highly supportive if you encounter any troubleshot they instantly response to give you support.
Free SSL certificate and CDN
SSL certification is the most crucial requirement for all websites by Google Chrome, keeping in view visitors' safety intent. SSL basically helps to secure user's important information regarding IP address and credit card information, so the hackers might not compromise the information, if left unsecured.
The great news is that SiteGround comes up with a free solution for each hosting plan by throwing these basics free on each plan.
More exciting features to induce you by SiteGround
SiteGround WordPress hosting comes up with exciting features to ease your life such as;
An amazing plugin for optimization of the website including instant cache management.
Allow Gzip compression
Instantly compress HTML, CSS, JavaScript and images
It allows one-click installation of Weebly, which enables its users to fully control the look of their sites by allowing drag and drop editor.
Get instant installation of each app like Joomla, Drupal and WordPress.
The developers will get an on the spot gift of 'Git pre-installed' with SSH, WP-CLI, SFTP.
SiteGround Cons
SiteGround cheapest hosting plan is $3.95/month but when it comes to renewing it jumps up to$11.95/month which is pretty high. So to reap entirely, you should go for the most extended plan of 36 months, which will be relatively cheap if purchased.
Another throttling feature is $14 setup fee, which means if you are paying $3.95/month an extra charge of $14 will be included as a setup fee.
SiteGround offers no free domain names and if you haven't chosen one already, they will charge $15/year for the SiteGround subdomain WordPress name.
SiteGround WordPress Pricing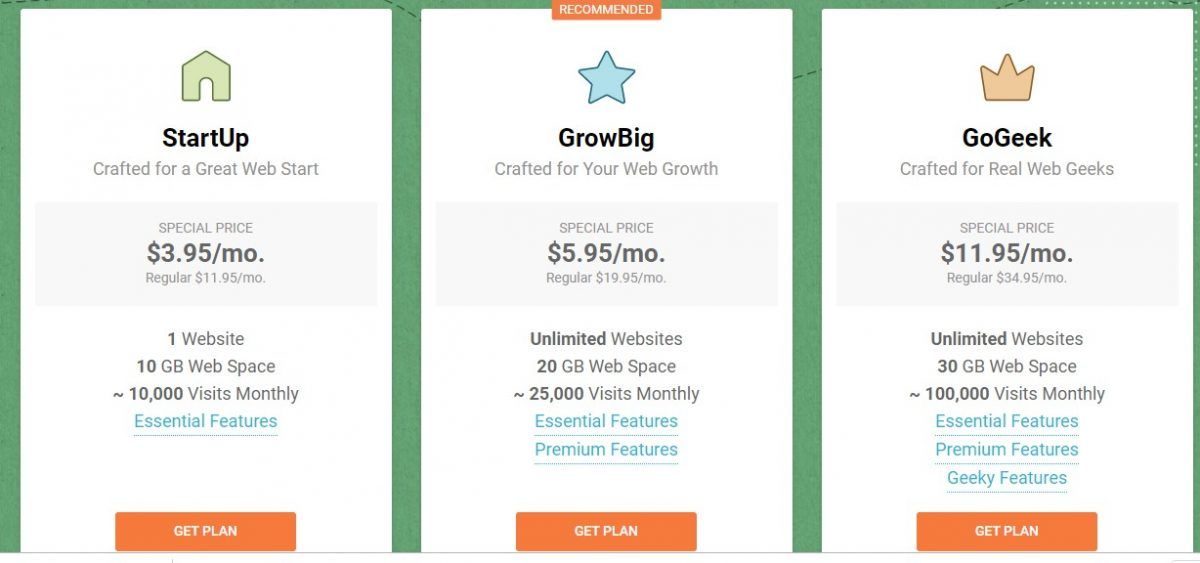 Startup plan
The startup plan comes in $3.95, and it is suitable for newbie's and allow unlimited bandwidth with potential visitors of 10000 per month. It will enable 10 GB data, free Cloudflare, unlimited emails and free backups.
GrowBig
The GrowBig plan comes in with $5.95 and allows multiple websites to operate, with free SSL wildcard for 1 year, 30 backup copies and all 3 levels of supercacher.
GoGeek
The GoGeek plan comes in $11.95/month with an option of unlimited websites and 30GB data. The visitors are allowed up to 10,0000 per month. It has all the features of above mentioned two plans additionally support PCI compliance and one-click Git installation.
SiteGround comparison with rival companies
SiteGround vs Bluehost
Both are the two international Giants in website WordPress hosting. The Bluehost is favourite in terms of cost-effective approach and beats Siteground for pricing. But performance-wise SiteGround is far better than Bluehost. So you can go with Bluehost if price matters more than performance.
SiteGround vs GoDaddy
GoDaddy is well known for its overall short-term pricing; however, SiteGround is far superior to GoDaddy in terms of technology and customer support.
SiteGround vs HostGator
HostGator is also a prominent brand in Webhosting which is relatively good at offering top features at affordable prices. I would recommend it if you own a small personal project because of its reasonable pricing and core features. But SiteGround is priceless in terms of the latest features and technical support.
Do we recommend SiteGround web Hosting?
SiteGround is an unmated all-around champ in the web hosting industry over a decade now. It holds an excellent reputation above all for most of its reliable and feature-rich WordPress hosting. In our SiteGround WordPress review, we tested all its intimidating features that are available in combination with inexpensive plans and unlimited bandwidth, which comes with the tremendous built-in toolkit to maintain one or multiple websites.
SiteGround is highly appreciated able for its load times and ravish uptime which is vital for a Webhosting service. So, definitely we recommend SiteGround Webhosting.