Having difficulty in choosing between the two perfect page builder? Full Comparison Just for You. Elementor Vs. Thrive Compared 2020
Front-end editing is more manageable with both. But what makes the two plugins different from each other, out of a wide variety of page builder WordPress plugins in the town? To discover how you can master in site making with zero tech skills and imaginative power, check for the comparative guide below.
Plugins are made for all; they do all without knowing you as a perfectionist or a naive. These plugins just do what you ask for.
A right plugin ultimately will lead you to the worthiest access valuing your input the most. What's best, Elementor or Thrive? Find this out in the most straightforward comparative guide we are going to provide you below.
Check for each specification before paying out for any.
Elementor Plugin

The World's leading WordPress Website Builder is what the Elementor official site speaks out loud. Check the site maker for their confidence for the number of sales they generate with time.
Get started!
Okay! So just peep into the very major functioning it put forwards in its free and pro versions. The plugin serves to be an All-in-one-solution to never-ending problems of your site. It manages your workflow and finds a helpful alternative to your questions. You are open to experience visual perfections with this one. Above all, your website loading issues are even manipulated and fore-fronted as a faster aspect. Wish to have a plugin with all features in one? Elementor is going to ease your task 99%.
Thrive Plugin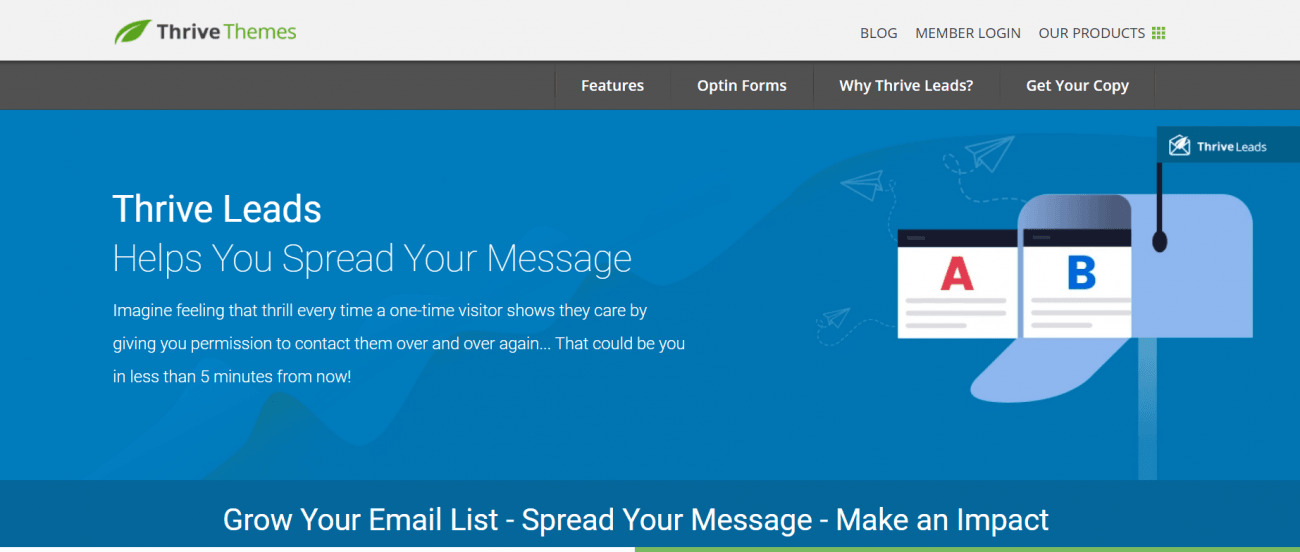 Impact creation and growing connectivity are how Thrive wants to strive in this world of competition. Easy drop-down options are first to consider. Above all, it gives you edge-on other plugins in terms of forms creation.
Opt-in the form type that's going to bring about the noticeable impact. Tweak it customize your design types just easily. A/B testing features are there to let you generate a large number of leads to pages. Elsewhere, you no longer have to worry about desktop-mobile switch modes configurations. Mobile-Specific options are there to bear this headache too!
If you own a Shopify store or a marketing agency, it will go all well for you.
Check for the comparative guide just below.
Elementor Vs. Thrive Compared – Easy to Go Comparision
Okay, so it's always misconcluded that Thrive tried to copy elementor in every aspect. It isn't that true. Though both the plugins' features are instead very compatible and alike, but thrive was launched much earlier before the Elementor stepped into the plugin's world.
Don't worry! We'd be sought out this for you too. Have a bit of trust! Check out the fact profile collected below.
If you wish to own a plugin that doesn't demand renewal annually – Thrive is just made for you. Its lifetime updates serve as a cherry onto the top of the cake for real-time access. At the same time, Elementor needs to get updated and renewed every year.
Elementor is a wishlist plugin. It covers very basic to very advanced features to help you create and build your site up. Its actually a more advanced plugin option in the world of development. Nevertheless, it comes with numerous features, but we have found it a more progressive plugin choice in marketing.
Strive to thrive while reviving with elementor. You'll be able to feel the difference. The plugin users' pain point is they cannot find a dynamic plugin to manage effectively. Elementor allows you to handle every stuff with lots of inbuilt templates it owns.
Pricing
You share screenshots from the official website to let you know the difference between the two price tags. You need to opt for a plan according to your needs and requirements.
Elementor Vs. Thrive, by Architect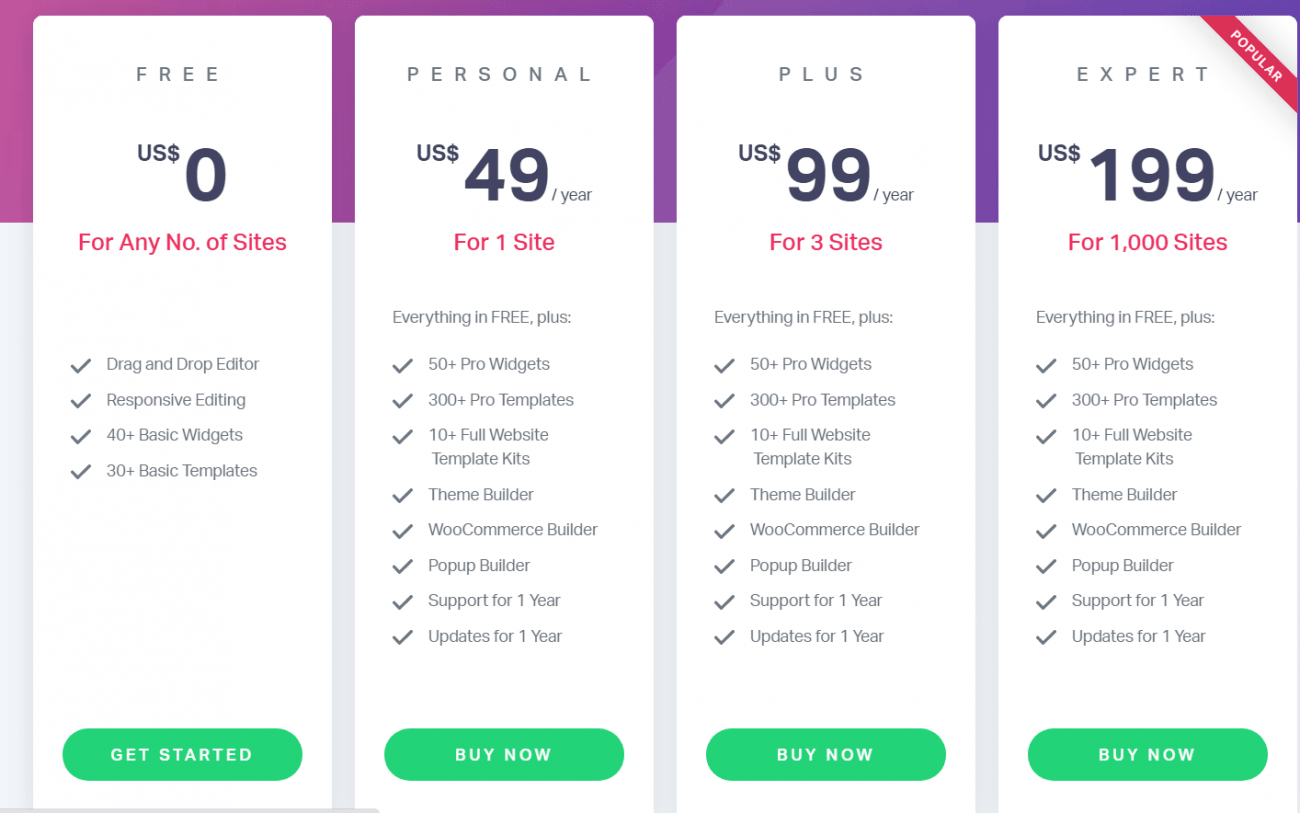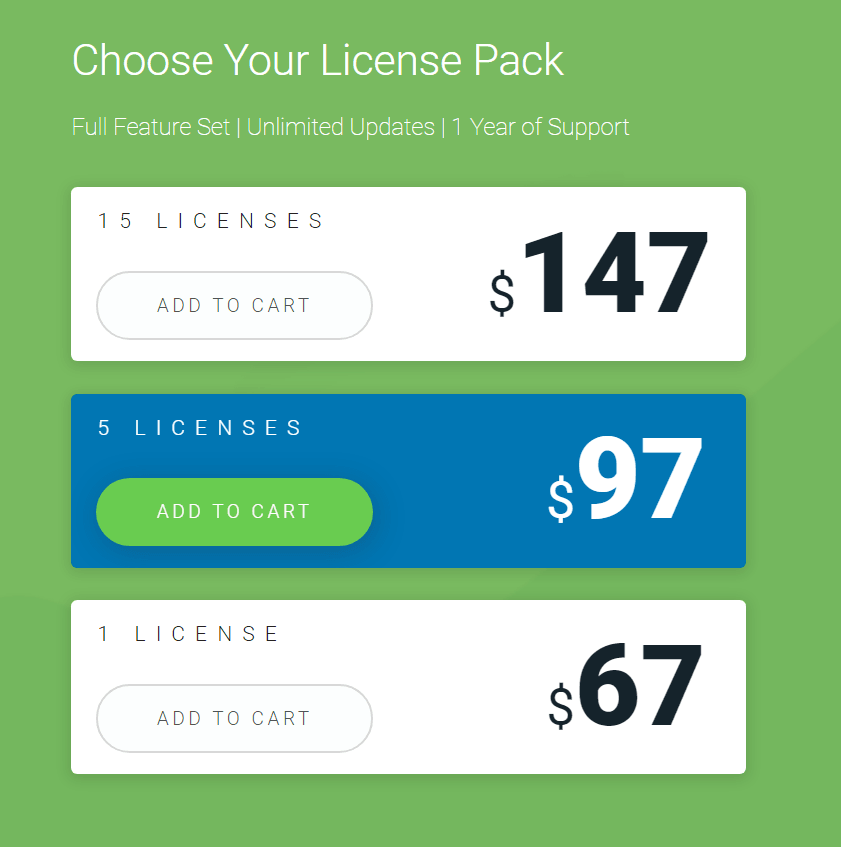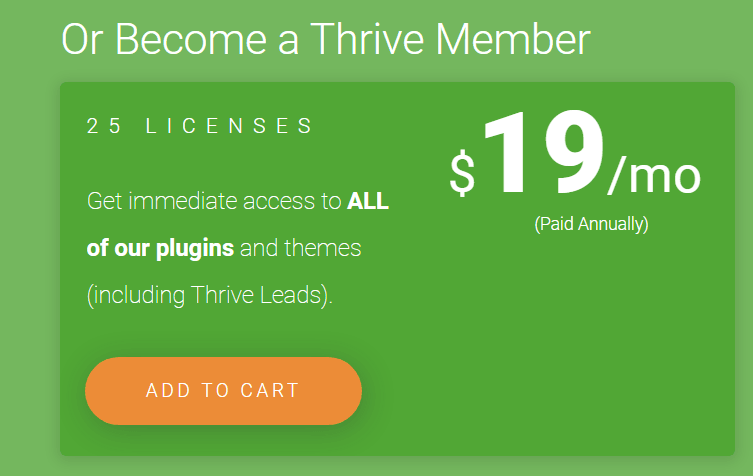 These visual page builders allow you to edit your site's cores by skipping the gameplay with the strict HTML codes. Both of them will enable you to front edit your webpage.
Interface
As soon as you get access to Elementor, you can find a list of the sidebar elements. You can opt for any of the layouts by merely clicking on the plus button and drag the rest. Further customization is possible in the latter part.

While thrive has a total of two sidebars. Both work differently from each other. You may either customize the elements or dragged them down. Dragged down elements are supplemented with pop-up sidebars for further editing.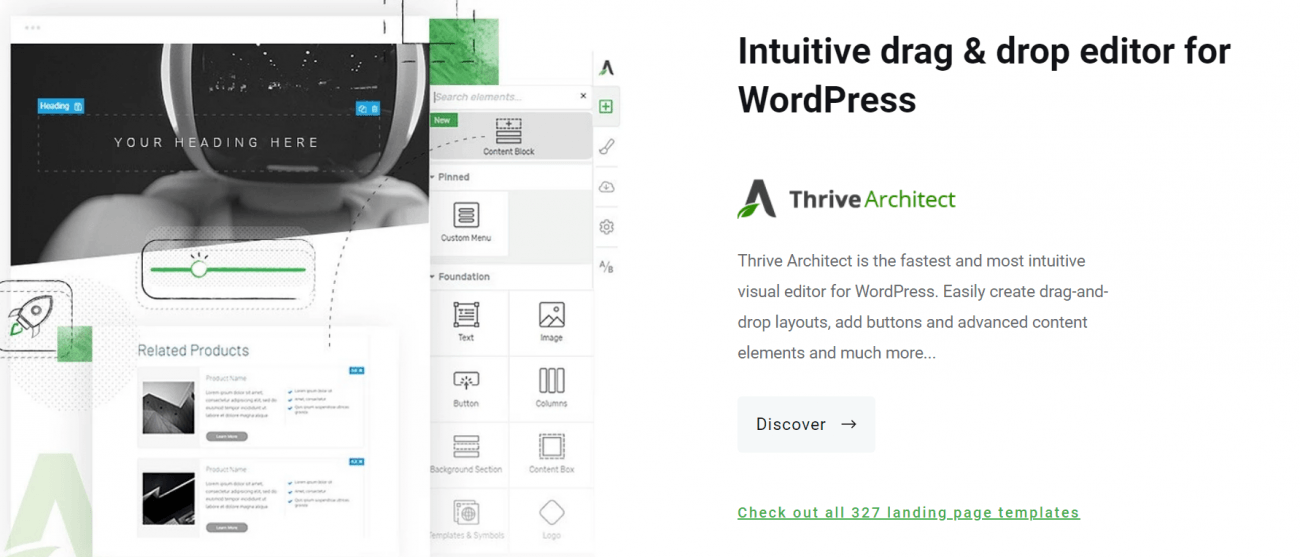 Elementor, with its Navigator feature, is more reliable and compatible for letting us design the tricky sections without bearing much pain. Above, all it too supports section/tabs options for better customization.
Elementor wins against Thrive.
Widgets/ Elements
Elementor's name speaks out loud about its love for elements. It owns a total of 58 pieces when compared to 35 of thrives'. You may, too, have third party add-ons option associated with Elementor.
Each one of them shows a significant amount of uniqueness in terms of the elements they own. Elementor has the most incredible variety of WooCommerce features, while Thrive supports a table of content and other relatable elements to unlock the true potential hidden within.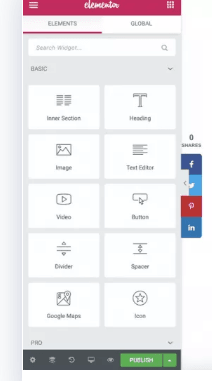 Again Elementor stands at the top of the list while supporting third-party add-ons.
Templates
Elementor owns two of its used version: Free & Pro. Pro comes with a load of templates allowing you to switch in between dark and light modes. The best part is you may use a different template and layout style for various webpages on your website. Elementor supports the above 125 templates. Nevertheless, refresh button support serves as a cherry on to the top of the cake.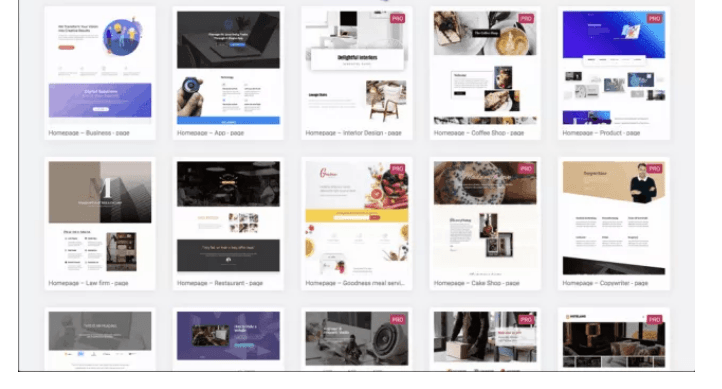 Thrive is a potential, lead – driven templates published, attracting many market competent: sales pages, homepages, and content pages of all types. Shift the sight towards more noticeable and galvanizing upfronts with these.
Elementor and Thrive stand side by side, having an equal number of attributes in terms of templates.
Comparison Overall
Elementor owns advanced popup trigger options when compared with THrive.
Source code Editing is buttery smooth with Thrive, while Elementor lacks behind in this case.
Elementor supports diverse ecosystem modalities while thrive a closed one.
Thrive supports the Quizzer option for an individual evaluation while Elementor does not.
Thrive owns A/B split testing functionality while Elementor does not.
Elementor's API functionality gives it an edge-on over Thrive.
Similarities Overall
Both Elementor and Thrive owns a hamburger feature for mobile layout.
Both of them have CSS support.
Both come with several widgets/modules.
Market competent page builders.
Both help in making your website look intuitive.
Summing Up
If you're more a marketing mate, choose to Thrive. Make your landing pages market competitive. Check this for further information. On the other hand, Elementor rocks once when you want to be get done with the task most efficiently, drawing you to a targeted task type. Check out more details just here.
Elementor Vs. Thrive was the most challenging part because of noticeable, comparable plugin features both of them owns in. Be vigilant in customizing your sites to the most. Vigilance matters! Opt wisely! And find better through us will be a remarkable finding.