Say goodbye to free-pro difficulties giving you a headache! Full Comparison Just for You. Elementor free vs. Elementor Pro.
Is it getting harder for you to opt for one of them? Don't you worry! I'll lead you to a path by showing different comparisons between the two. The Elementor Free version shows prominent popularity among WordPress users.
Elementor Free, on its individuality, supports limitless user-friendly options. However, Elementor Pro allows you to access high-class tools to improve your work's professionalism and speed.
From layout to published features, the plugin's editing capabilities hold a lot into it. Check out the comparative research below.
To have access to the Pro type element, you need to subscribe to the premium subscription. Or other way around, thank God to have ultimate access to 50 plus options all for free.
Check out Free Vs. Pro guide with what I am providing you.
Table Of Content
What are the accessible features Elementor Free equipped?
Elementor Free is easy to use and install. Just download it from the official WordPress website, and you're done to run its fascinating features all for Free. It's only the most suitable plugin option if you don't want to get a headache using those confusing HTML codes-all good for a startup website to head on to the pro-line.
Its accessibility is more of a premium type. The simple drag-down interface can help design your pages and give the most profound visuals using existing layouts. Amazingly, you can create a multi-column layout for your landing pages, as this feature is much missed in default WordPress versions.
It takes all the pains, relieving you to the most. You can surely save your page template styles for future use without bearing problems of reusing pages each time you startup. It allows better integration of your site and product pages, as in WooCommerce shop pages.
Building a website even gets more straightforward with this. It offers free templates, bocks, and elements to bring about the most desirable format as if a mainstream, experienced WordPress developer achieves it.
Below is the list of critical features to let you have a better insight.
Template Library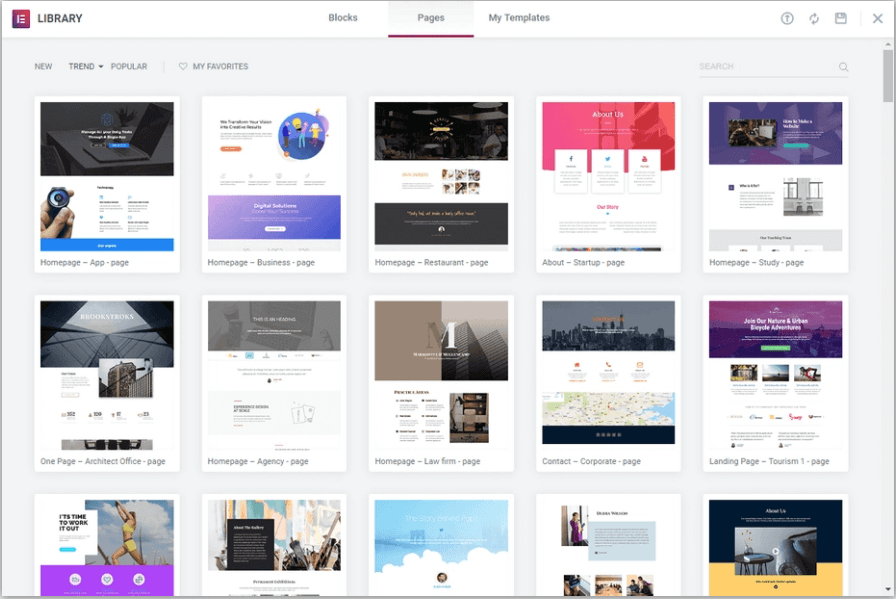 Elementor free offers 100 plus templates to build up a responsive website. A lot of collection comes with content blocks that you just need to add on your page via choosing from them.
Widgets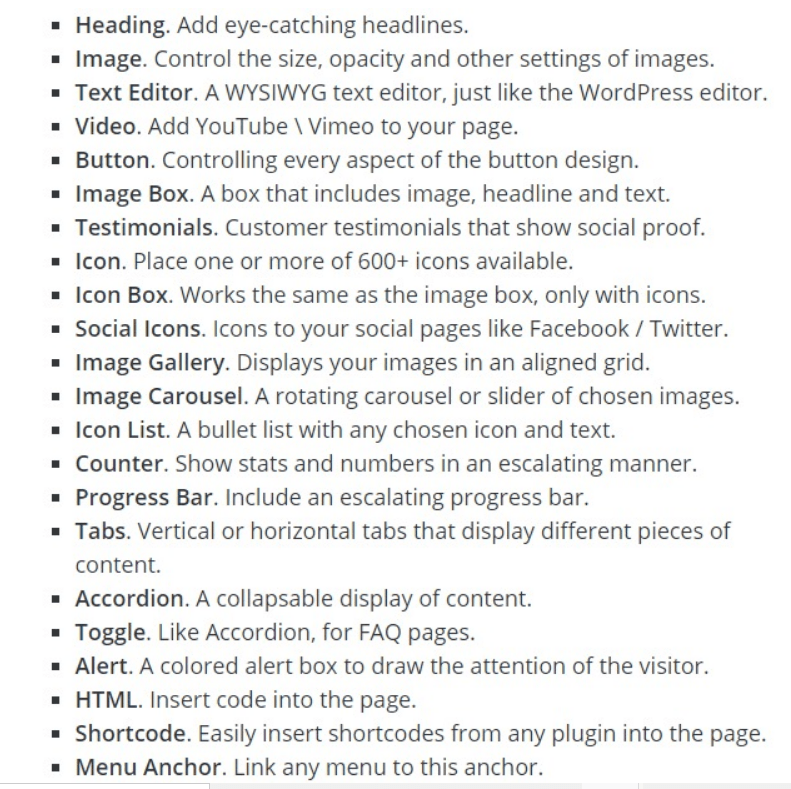 I was super amazed to find 25 free widgets to help you design your webpages. It includes the Heading creator, image changer, text editor, icon list, counter, progress bars, tabs, shortcodes, menu anchor, sidebars, columns, and a lot other, which I leave on you to discover.
Above is a sorted list of all widgets it offers.
Responsive Editing
You'll get Action responsiveness with suitable editing. You may edit in any way you want. Either it is your tablet, laptop, or mobile phone, you can manage your website functions beyond clicks.
You may change your layouts and can preview pages for visualization.
RTL and LTR Support
RTL and LTR are languages that are associated with the FRee version of Elementor PLugin. It allows your written text to translate into different languages. Approximately 23 language translation options are available.
Background Options
Your page background must be appealing to grasp views. The plugin comes with simple background customization options helping you to achieve your target. It also allows you to add a video on your page's background to make it look alive and real.
Let's jump into the Pro version to discover its significant specifications.
What is the accessibility features Elementor Pro equipped?
It is the most extensive form of the Elementor Free version is Elementor Pro. A real Pro! It allows you to work with the most needed professionality that empowers your working regimen a great deal. It can provide you with extra vigilant options that you'd be somewhat missing in its free version. The page builder offers better site-building capabilities. Below is the list of features which are Extras on this Pro subscription:
Theme Builder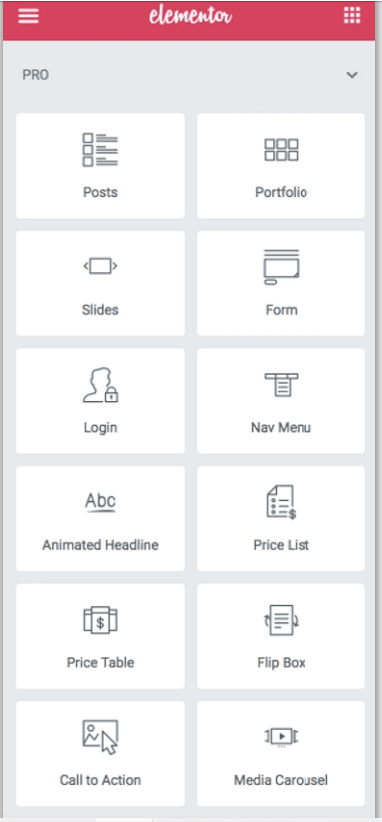 Elementor Pro is an exact website solution for WordPress. It addresses the significant issues which Elementor free isn't capable of doing so. It allows adding dynamic content to your site and lets you alter theme plans accessible according to your needs.
Your entire site structure is affordable while equipping it with design elements. It helps customize the header and footer, change layouts, post archives, link it with WooCommerce to get a probable wishlist of yours. You'll earn better-looking pages for your site. It helps customize every bit of your theme beyond all limitations.
Page Templates and Blocks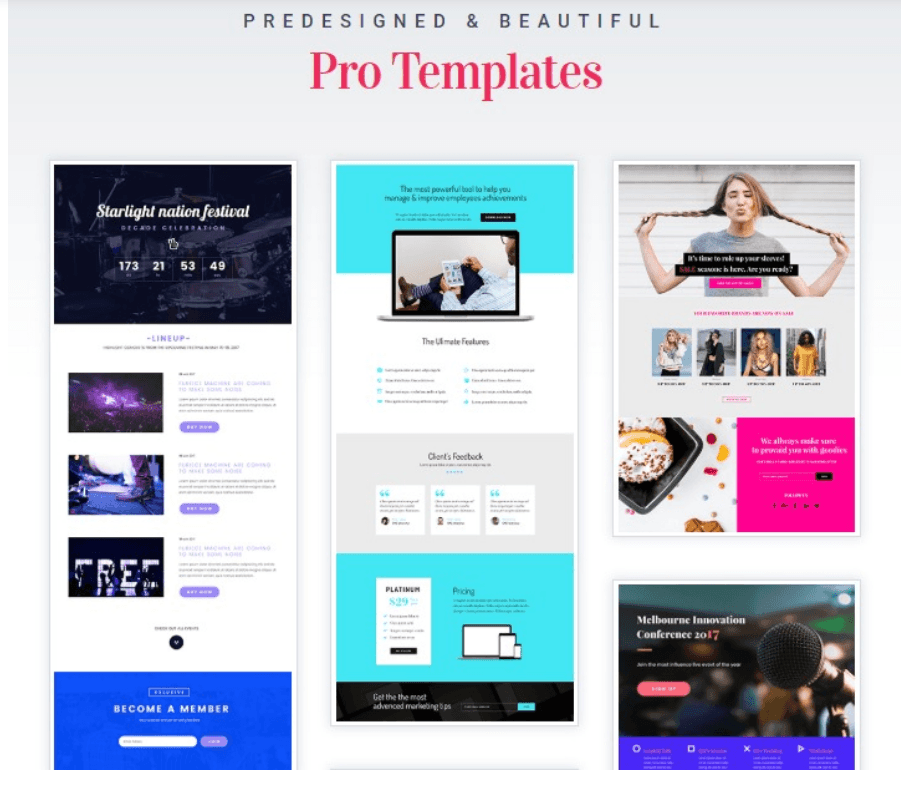 Elementor pro provides professional templates and blocks for further customization. Pro widget integration allows you to create slides and animated headlines without getting access to another plugin/widget. It, too, will enable you to wind up your work within less time.
The Elementor Free version does not offer these options.
Contact Form Building