Opting one of them to maintain WordPress innovation can turn out to be the most difficult. It's the time to duel Beaver Builder Vs. Divi Builder.
It's a hard job to choose between Beaver Builder Vs. Divi Builder. For not even a single one of them lack the abilities to make your WordPress look innovative. How to opt between Beaver Builder and Divi Builder when both are highly rated and top-notched builder plugins of all times?
Follow our comparative regimen closely to pay for what's most worthy of all.
Responsive pages are what we dream for our WordPress. And when it's coupled within pocket limits and easy accessibility, missing it out no longer remains an option.
Both of our page builder plugins work diligently with your existing website to make it creative just by easy drag-drop options. This option is standard in both the plugins we opted for our discussion today.
Now, it's time to discover how any of the Beaver Builder and Divi Builder stands out and why?
Within this article, I will elaborate on all the differences between the two most popular and renowned WordPress plugins. So, you can make the right decision that would not be hard on your pocket nor your mind!
Let's dive in and see the comparison between Beaver Builder Vs. Divi Builder!
Table of Contents
Modules and Layout Customization
Overview of Beaver Builder Vs. Divi Builder
Beaver Builder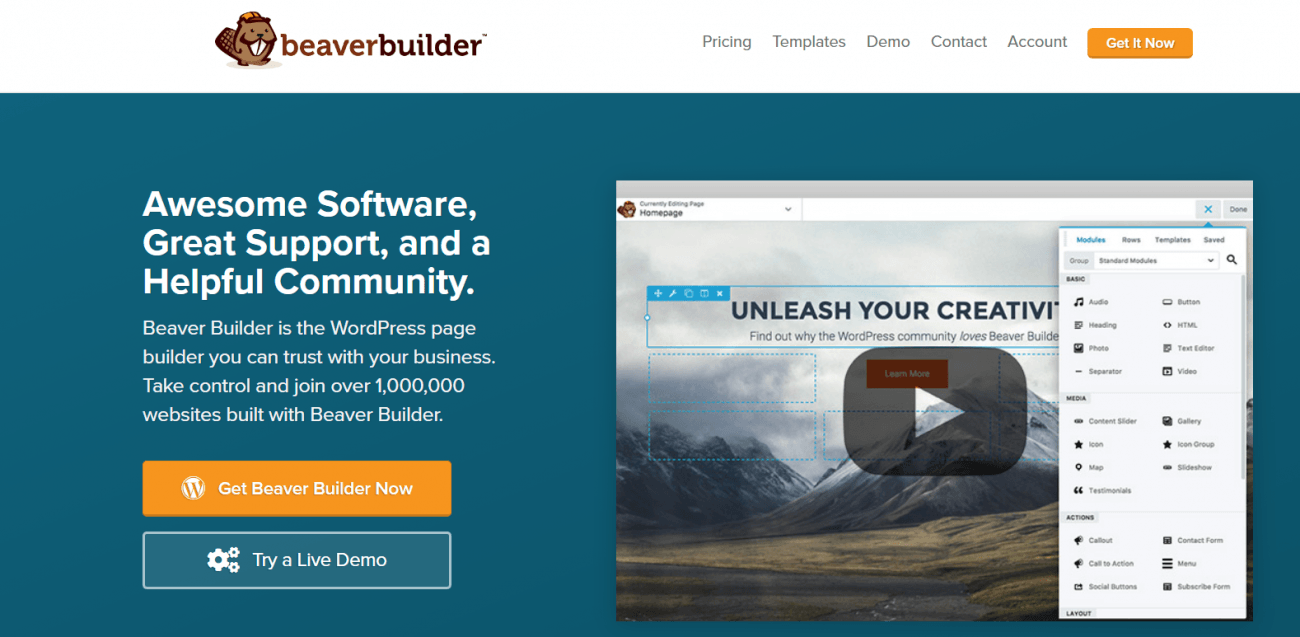 Once you have done crafting your website, you need countless editing and formatting to make it look more vivid. It will keep you back from writing HTML and shortcodes for managing the Press. Comfortable managing and handling are accessible all through dragging drop options.
Beaver Builder will help you to manage websites with the most significant credibility and will earn you responsive work pages in days. It offers dozens of templates to help design effective layouts for your websites. You no longer have to worry about table addition to your page.
This plugin comes with creativity features like column insertion, slideshow formation, image settings, and video presentation. Publishing landing pages is no longer a hard thing to go on. It comes with specific layouts to put you off with creating individual optimization with your About and services page. A template is what you all need!
Beaver Builder is all compatible to work with any of the WordPress themes. Yeah! There come to no restrictions in the way. It, too, supports WordPress widgets and shortcodes to get you a perfect layout. It can help your landing page be the most responsive even on your mobile phones, offering optimized performance for your site.
Next comes the Divi Builder! Builders all the way!
Divi Builder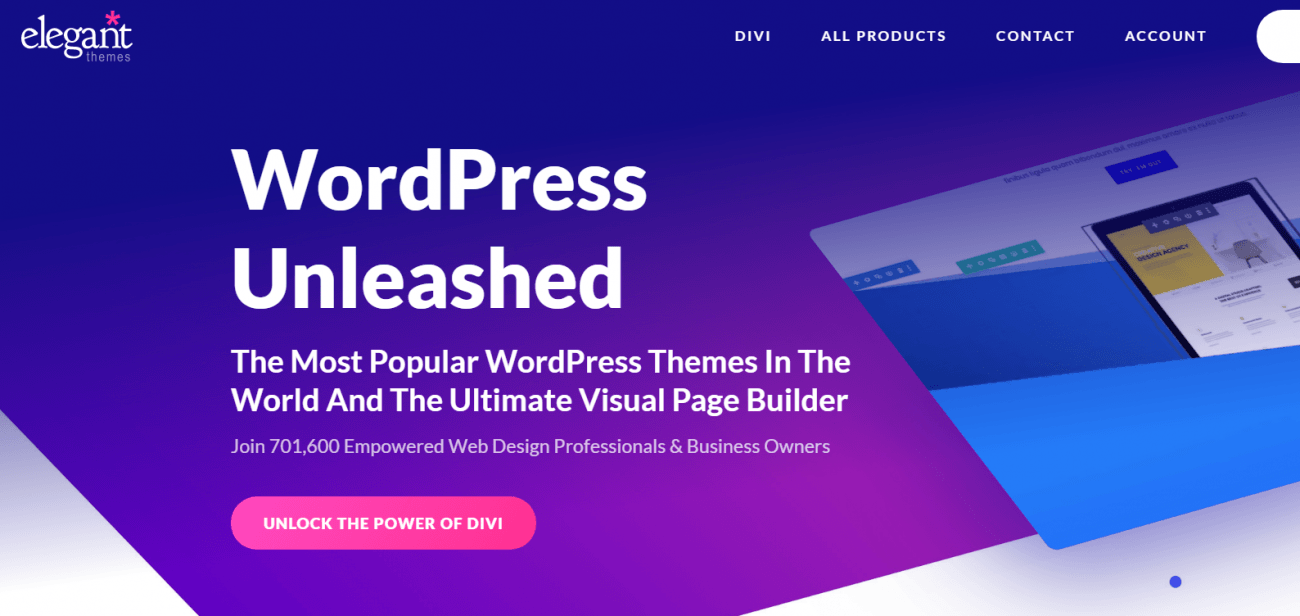 If you are looking for something more than a standard WordPress editor, this is for you. Not just this, it pops up in the market with ElegantThemes that pull this out to the successful track of making your pages responsive.
These themes let non-developers, affiliate site owners, website designers, SEOs, and digital market agencies quickly get done with their tasks. If you're up to something which provides quick visuals adjustments, then this is for you.
It comes with intuitive visual controls to plant in the actual supremacy over your websites. Additionally, it lets the user adjust it with Custom CSS options to experience a better interface.
This plugin comes with a raised inline editing feature, which you may start just by clicking it. And what's most enthusiastic is you'll be able to embrace edited changes just instantly after you did. It comes with above 800 premade website layouts without even getting premium access.
Beaver Builder Vs. Divi Builder Features
| | | |
| --- | --- | --- |
| | Beaver Builder | Divi Builder |
| Premium Subscription / Pricing | $99 | $89 |
| Can I use it without a subscription? | No | Yes |
| Elements supported | 31 | 46 |
| Premade template layouts | 50+ | 800+ |
| Exceptional Feature | Beaver Themer | A/B Testing |
| Edge-on features | It comes with appropriate editor options, and the editing remains sound even after the plugin is deactivated. It doesn't offer to undo/redo options. | It has an edge on the former plugin because of appreciable layout formats and attractive WordPress themes. Undo/Redo options are available. |
| Who wins? | 5/5 | 4.5/5 |
Now, it's time to discuss each of the owned features within these editors more closely. We'll discuss every bit of taking care of all advanced customized options. Learning this will help you opt for the most suitable plugin.
Page Builder

Beaver Builder has categorized page builder modules for better functionality. It, too, helps to add WordPress widgets into your layout. Though it lacks a Call to Action module, you may separately edit text and headings by a built-in editor.
You may draw potential leads to your page by supporting it with the addition of Contact and Subscribe Forms. You may also add testimonials, maps, and icons by choosing them from the Media Category.