Check out our list of best WordPress SEO plugins with a detailed review, pros and cons, pricing, and pick one of them for ranking better in the search engines list.
Every WordPress website owner is well aware of the importance of SEO for their website ranking, no matter it's a blog site, ecommerce store or a business site, the better is your site SEO optimization, the higher would it be ranked in Google.
WordPress is the most trusted CMS in the online world offering lots of features 'out of the box'.
Yet there is no built-in solution for SEO.
There are a lot more things to focus on other than speed optimizing your site like how much readable is your post, the effective use of targeted keywords, the size of your image files.
You can manage all of this stuff under one roof, "a proper SEO plugin" for WordPress.
But finding a suitable plugin can be overwhelming when there are plenty of plugins available.
How to find the best one?
Well! To find the best SEO plugin, I would recommend choosing wisely with these two approaches
If you are not a tech-savvy or an SEO expert, then focus on the interface and how does its functionality works for you. Concentrate on how the plugin sorts out your content analysis and give you suggestions to improve it.
If you are an expert SEO, then focus on other features list, also like how you can customize features up to your needs because it is something that requires more features than a basic SEO plugin offers.
So let's find out some best WordPress plugins for you to perk up a different aspect of SEO to speed optimize your site and improve the overall visibility of your website.
Let's get down to the business;
Best SEO Plugins for WordPress
WP Meta SEO plugin
Recommended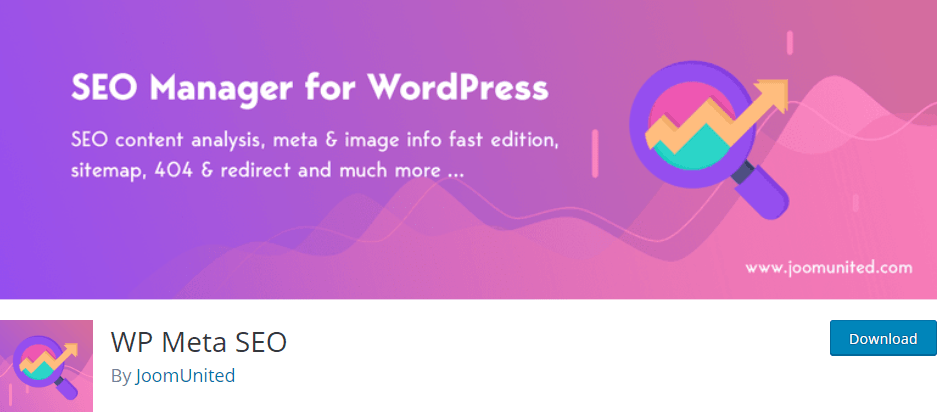 WP Meta SEO plugin is undoubtedly is of the best all-in-one SEO plugin that improves your website's SEO in all aspects. Apart from its user-friendly interface, which is enriched with a wide variety of features, the plugin goes the extra mile in providing customized technical optimization that empowers you to control wide features in one place. It comes with time-saving SEO tools like
A meta-information bulk editor
An image SEO optimization
A powerful XML sitemap generation
A redirect manager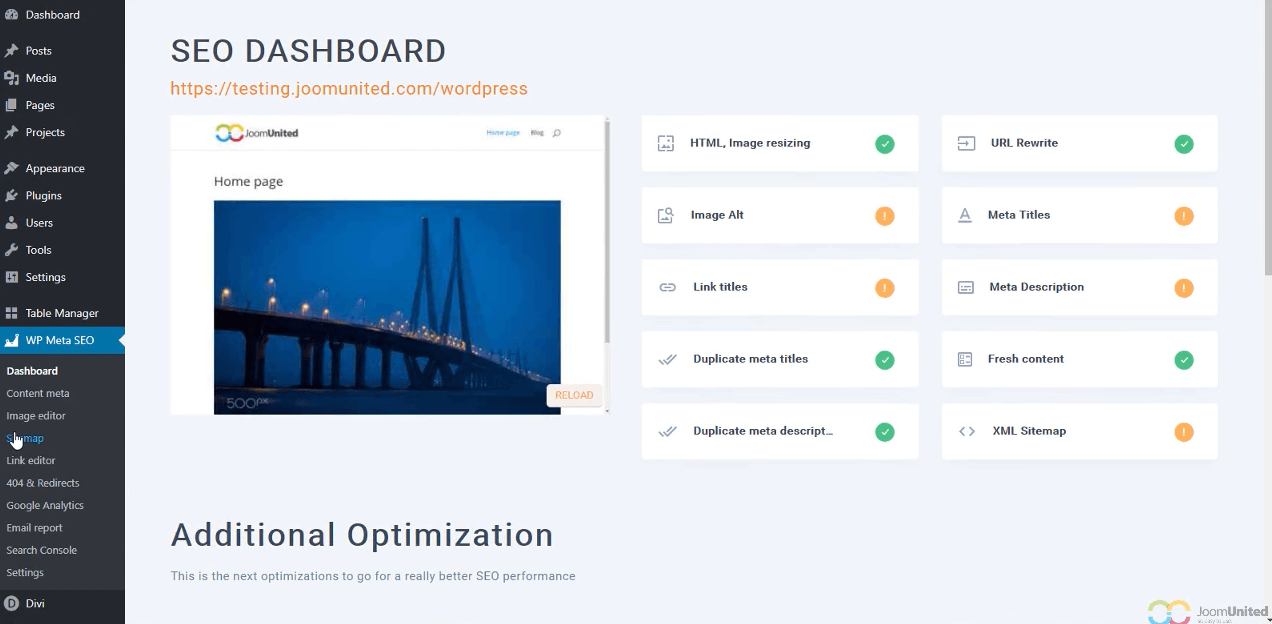 Key features
Highly user-friendly interface featuring all the SEO features that can be optimized.
Moreover, this plugin allows you to fix any kind of SEO mistakes by running an on-page SEO analysis.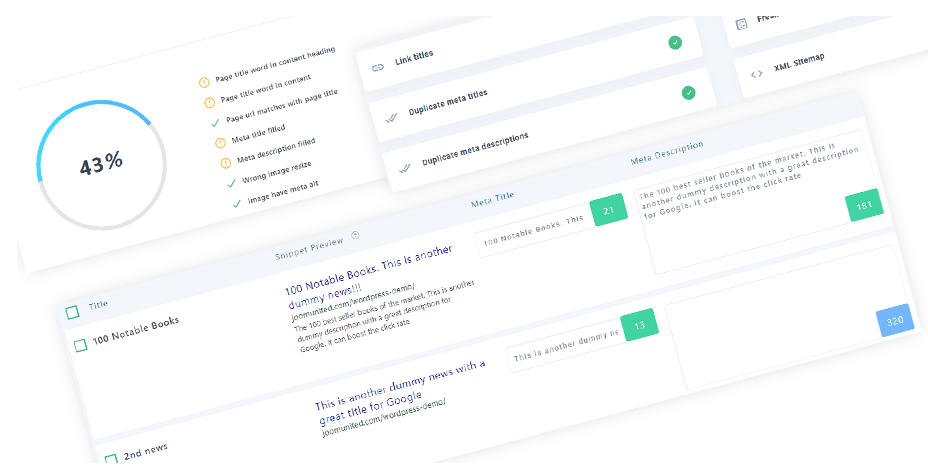 Meta content editing is no more a tiresome job to do; you can enjoy the most straightforward and fastest Meta edition like Meta titles, Meta description, and keywords anywhere from SEO dashboard, bulk editor, or a single page.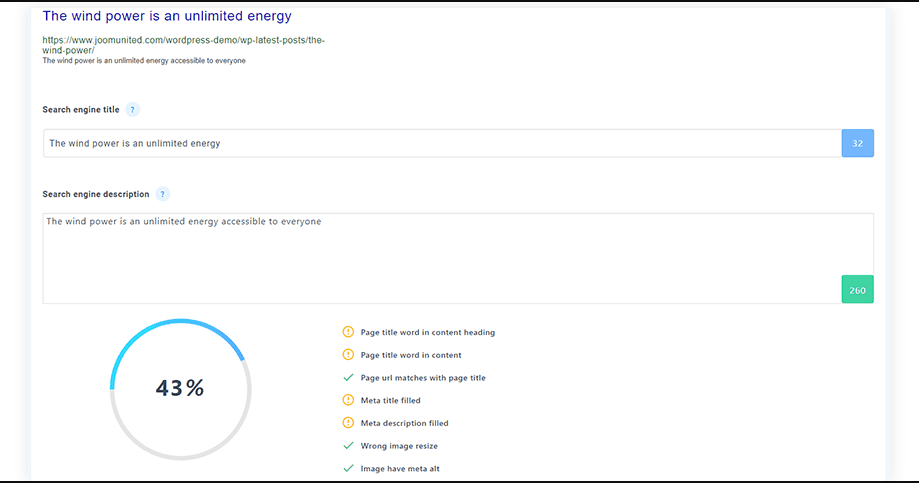 Another remarkable feature is its on-page content evaluation that instantly assesses whether the words in the title appear in the headings or not. Beneath every page, you'll see an assessment of your SEO performance with essential tips to cover the wrongdoing.
Follow/do not follow option tells Google search engine whether to follow the link or not.
Quick image resizing tools enables you to display images according to the required SEO image sizes. With this unique SEO image resizing tool, you can instantly resize any image and improve your site's speed.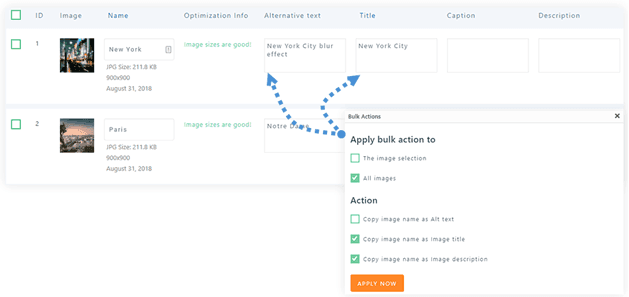 Moreover, you can edit a lot more information about your images to boost the SEO related to image searches. Like image name, image title, image legend, image description.
The WP Meta SEO plugin comes with the most accessible redirect Manager add-on that is an automatically broken link checker, custom redirect, redirect rules and Google search engine Console integration. The plugin helps to index if any old link of your website doesn't exist anymore and save you from broken traffic.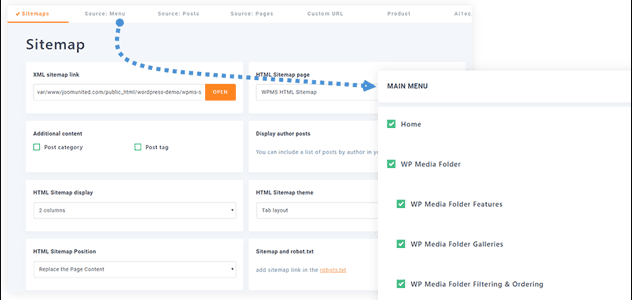 If you have too much content on your website, then it may be hard for a search engine crawler to find out every post of your site. So, here the WP Meta SEO SiteMaps feature works wonder when it generates a sitemap of your site so search engine could find the sitemap to crawl and get every link of your website.
Get Google Analytics report right on your WordPress admin with this fantastic Google Analytics report integration feature. Now you can analyze your audience behavior right from your WordPress site with this advanced feature.
Another stand out feature is you can set up Email Reports on a daily, weekly, or monthly basis, and you can also set frequency, sender name, and subject.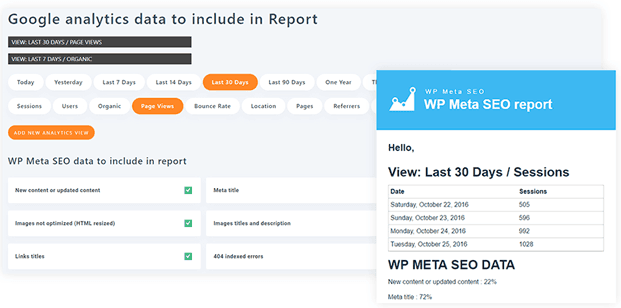 Pros
User-friendly interface.
Fastest Meta content Manager.
Image Resizing for SEO
Image description feature.
Sitemaps for better search engine results
Google analytics integration
404 error checker and redirector
Email Report daily/weekly/monthly record
Sitemap automatic submission to Google.
Duplicate Meta checker fixes duplicate meta titles and description with a single click
Can create meta information for WooCommerce product listings.
Highly compatible with 3rd party plugins
Fully compatible with Divi Builder, WooCommerce, Elementor page builder.
Cons
Although the free version comes with pretty much rich-feature yet, if you want to enjoy more customized features, you have to buy Add-ons that are not available for free.
Pricing
This amazing plugin is available for free while the paid version comes with two affordable plans of 6 months and yearly, with more exciting features.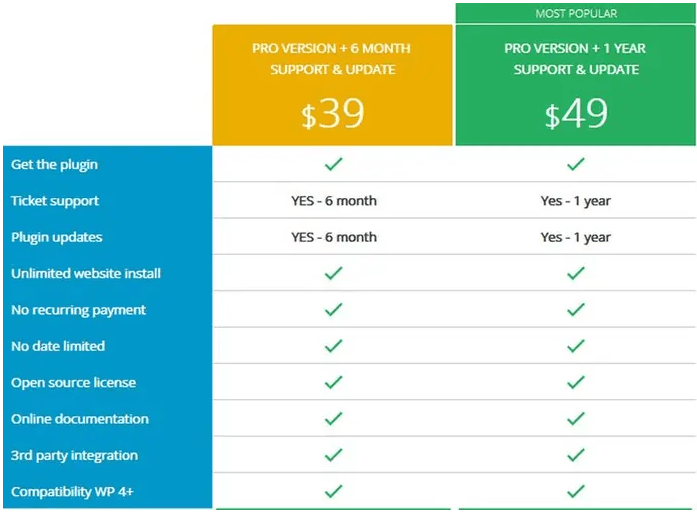 Yoast WordPress SEO plugin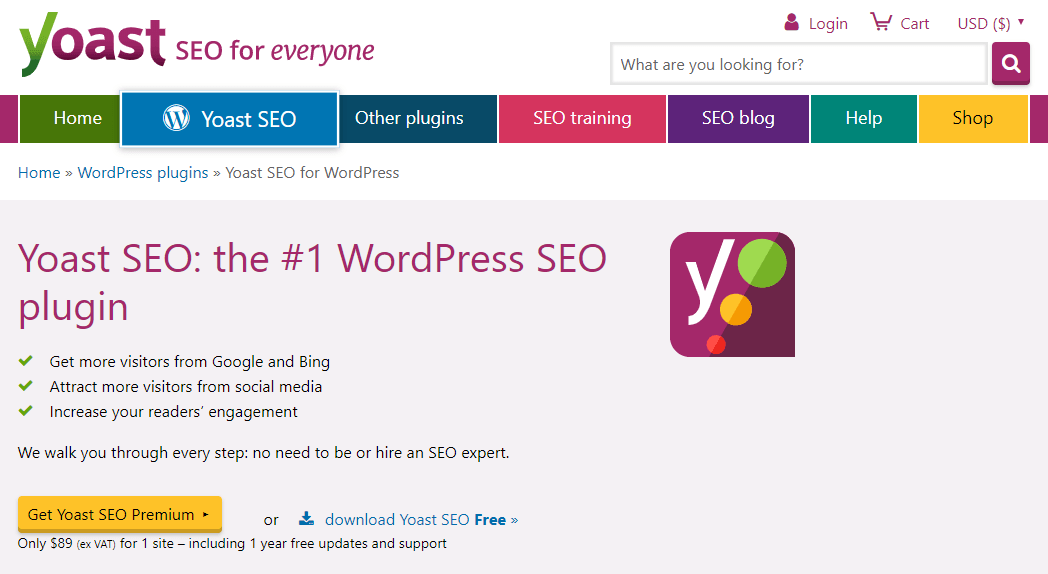 Yoast SEO plugin is one of the most popular WordPress SEO plugins, with more than 5 million active downloads. Its most admired feature is its user-friendly interface, which allows a beginners friendly intuitive. Another critical highlighting feature of this plugin is its on-page content analysis feature that makes your posts SEO optimized before publication.
Key features
Pros
The plugin provides a snippet preview at the bottom of the page where you can see how your post will appear in the Google search engine.
You can enhance user readability with Yoast plugin by finding out passive voice usage, keyword density, and transition words.
It automatically generates a sitemap so that the search engine crawlers could find your content easily.
Easy customizable snippet for Twitter and Facebook post sharing.
Yoast SEO plugin safely monitors indexable issues and timely information on the dashboard so you could fix it before any delay.
Cons
Despite many downloads, the Yoast plugin is not as safer as it is considered. Here are some disadvantages
No advanced features are allowed with a premium version.
Subject to slow site speed
Unable to define canonical URL's
The security threat to your website
Pricing
You can download it for free from wordpress.org.
Rank Math WordPress SEO plugin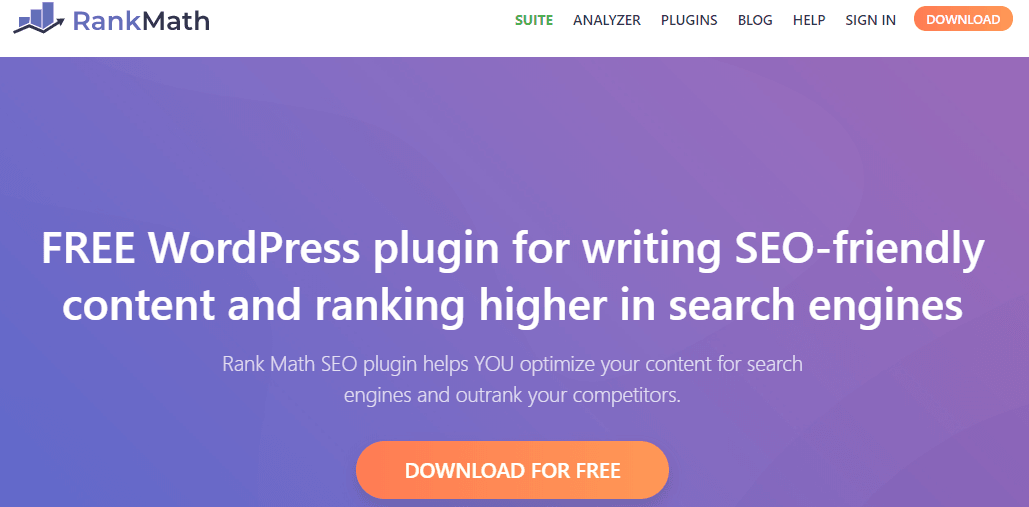 Rank Math SEO plugin is another outstanding WordPress SEO plugin that is growing enormously in the WordPress market. Here are some of the critical features of this WordPress plugin.
Key features
Pros
A follow-up setup wizard to complete the step-by-step installation and configuration.
Powerfull and straightforward user-friendly interface.
Google search engine console integration
Easy keyword research with Rank Math tool
404 error monetization to fix any issue.
Automatic addition of Alt to your images.
Fully compatible sitemap
It comes with rich snippet support.
Cons
The plugin was released too early without any proper testing.
Some of the redirecting modules may not work
SEO analysis has limited documentation.
No Google news sitemap feature
No keyword research feature.
No premium version where features could be customized.
Pricing
It's free to download.
All in One SEO Pack WordPress plugin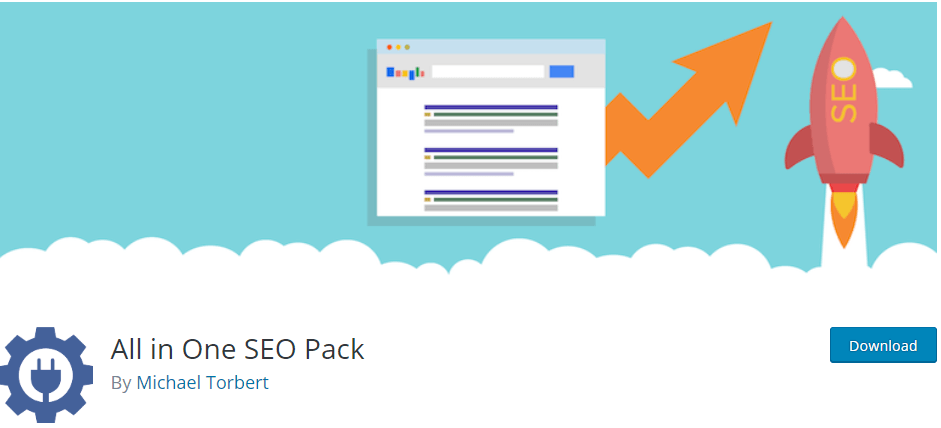 All in One SEO Pack was created by Michael Torbert in 2007 since then it has been downloaded by over 2+ millions times. The popularity of this plugin is primarily for its user-friendly interface and easy installation. It is also available with advanced features with a premium version.
Key features
Pros
The dashboard allows all of the standard settings on a single homepage.
Hovering Help icon on each option makes it very user-friendly
Advanced support for WooCommerce product listings.
Comes with Advanced Google Analytics tracking
Access to premium support forums
Easy social media integration
Generate an XML sitemap and submit to Google.
Cons
Most of the advanced features are not available for free, and to unlock these features, you have to buy the premium version for $79.
Pricing
The basic version is free of cost.
The advanced pro pack version comes with video sitemap, eCommerce SEO, and I year professional support for $79.
SEOPress WordPress SEO plugin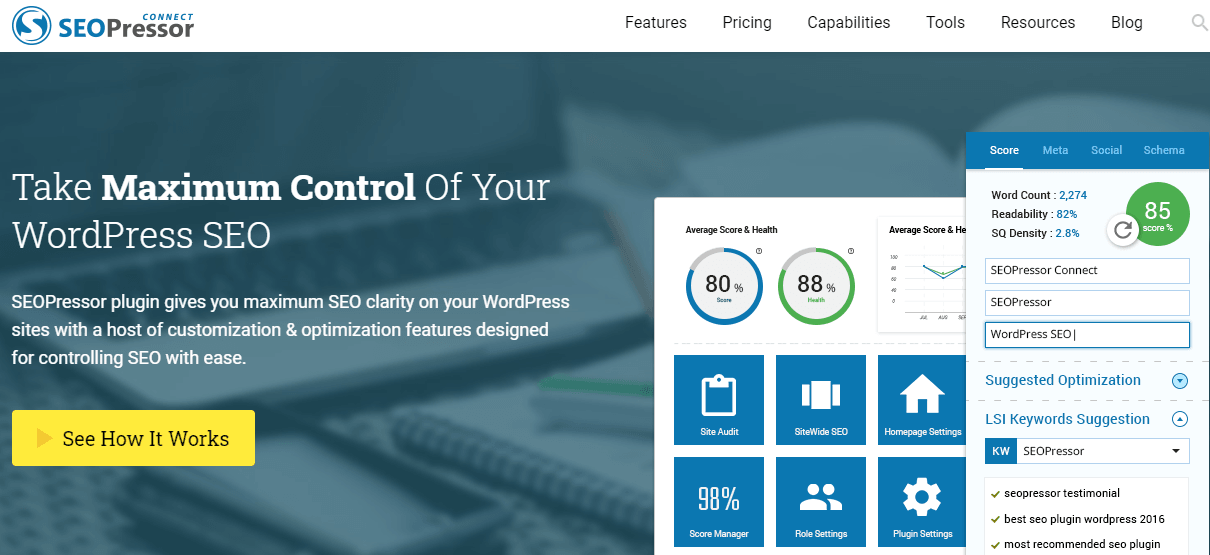 Although SEOPressor plugin is relatively newer yet it is extremely useful and can be the best alternative to Yoast SEO plugin with better features, and you can install it on unlimited websites also. Both the free and premium version is available with rich-features. Its light-weight, and unlike Yoast, it does not slow down your site's speed.
Key features
Pros
User-friendly interface and easy to install.
Excellent management of titles and meta description
Generate an XML sitemap and submit to Google for better content research
Google Analytical support.
Supports Broken link checking
Comes with Redirect tool
Google news sitemap feature
404 error monitoring tool
Cons
A bit newcomer in the WordPress market and is designed by a new developer so unaware of the authenticity of the product.
Pricing
It starts only at an affordable price of $9/month for unlimited domains.
Wrapping up things
So here ends our episode of best WordPress SEO plugins. I know it's hard to find out the best fit for your all in one SEO needs, but you know how crucial it is to manage your on-page SEO is to compete with your competitors so, you should find out which WordPress SEO plugin suits your needs the most.
If you ask me, my vote goes with the WP Meta SEO plugin, which works wonder for me. It's an all in one feature pack for me loaded with amazing features and functionalities. Both free and paid versions come with advanced and smart tools to speed optimize your site and on-page SEO.
So, I highly recommend the WP Meta SEO plugin for anyone who is a WP beginner or an e-commerce website owner.