Building an e-learning website and adding courses has proven a daunting challenge as there is great frustration surrounding the whole issue. It gets even challenging when you want a beautiful-looking yet fully functional e-learning website.
I feel your pain. It's not cool having to compromise on sound design for functionality, and in this blog, we would explore some of my favorite tools to build an e-learning site and grow it sustainably. We'd also be exploring some hacks and tricks for developing beautiful, elegant courses using some pretty popular page builders instead of troublesome custom code.
While there exist some premium plugins like LearnDash and Sensei that you could use and achieve a pretty decent eLearning website, the downside is the price burden could get really heavy and even unsustainable. It would also require custom coding, which adds to the time and intellect cost.
Don't get me wrong, these plugins are great, but when it comes to cost-result trade-offs, I'll settle for LifterLMS, and for a good reason. It's a great option that is worth sharing to help someone out there who's frustrated with achieving beautiful and yet functional e-learning websites.
Why LifterLMS?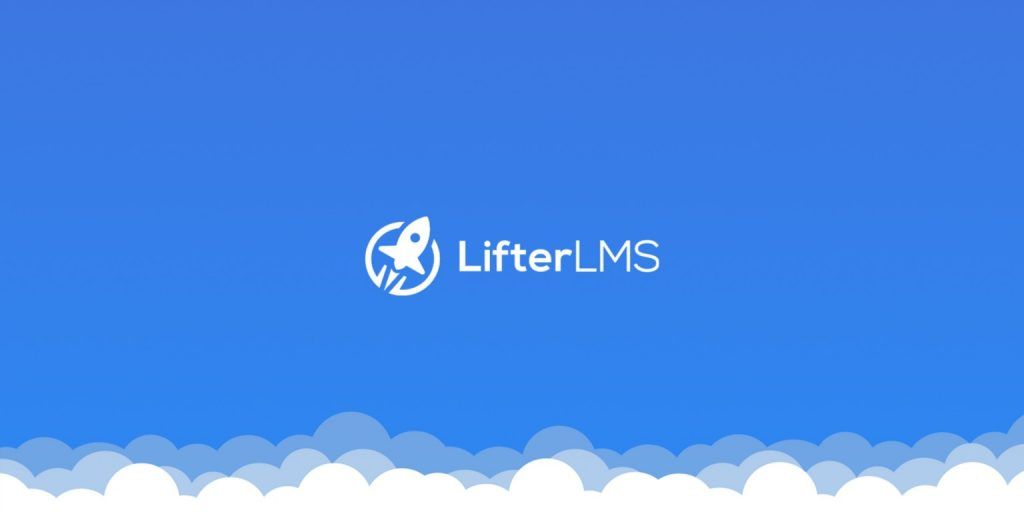 For free course sites, the free version of LifterLMS would serve pretty nicely. Its seamless integration with WooCommerce allows the purchase of courses and products in the same transaction. It already includes membership levels, scrapping the need for extra plugins to handle that.
It is also heavily short code-driven. This implies, with a page builder, there is absolute design freedom with little or no restrictions.
Integrating LifterLMS With Your Funnel
While on the subject, it is essential to point out that lifterLMS also integrates with other moving parts in the marketing funnel quite nicely, and here's how to do it.
You would need to establish the systems you'd use for your cart, email marketing, and landing pages, and this isn't as simple as it may seem. Here is my suggested stack, after a whole lot of exploring different options:
For Courses & memberships, consider using LifterLMS (free)
For Email marketing, you should try out ActiveCampaign (from $9 per month)
For Shopping cart, a great option is WooCommerce (free)
And finally, for Integration of all of the above, consider WPFusion (from $247 per year)
How Much Does It All Cost?
When it comes to price, there's a way around some of it.
So, technically, LifterLMS and WooCommerce are free, and I don't really pay for any of the add-ons. There is a way to bundle everything together using a handy plugin called WP Fusion.
WPFusion allows you to connect your email marketing system with Lifter AND with WooCommerce. The implication here is, you can keep tabs on and monitor student behavior in detail, pre-purchase and active course members altogether. Then with ActiveCampaign tags, everything is powered and seamlessly synchronized across the whole system. It's simply incredible!
However, WPFusion isn't mandatory, and if you'd rather skip out on the heavy lifting carried out by WP Fusion, then you can simply purchase the WooCommerce add-on for LifterLMS (at about $99 annually) and charge for your courses using WooCommerce. Either way works.
Using LifterLMS and Elementor Integration to Build an eLearning Website.
Now let's get down to business; what we're here for – building an eLearning website using LifterLMS and Elementor. This section will explore three critical areas of Lifter that can be designed with a page builder using Elementor. Why Elementor, you may ask! Elementor allows you to build templates for custom post types.
Here are the three specific areas:
Using Elementor and LIfterLMS shortcodes to enhance auto-generated pages like the Student Dashboard
Creating templates for lessons and courses
Using a page builder like Elementor instead of the Gutenberg block editor to create elegant sales pages
1. Using Elementor With LifterLMS Shortcodes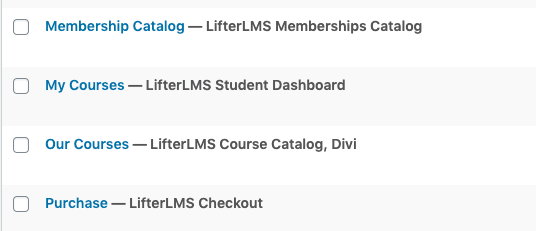 Upon installation and activation of LifterLMS, an auto-generated key page will load. These key pages are some catalog pages needed by Lifter to operate normally.
These pages are quite plain and straightforward and will default to your overall theme. On the downside, you cant add additional content to the page aside from what has been provided. That could be a real bummer, even though these pages can get you a lot of traffic, a design-functionality trade-off with compromise on design and user experience.
Now, here's the good news; you don't have to use all these key pages if you don't want to. Lifter packs a lot of shortcodes that make design a lot easier. You could simply drop these shortcodes into a page builder code or HTML module.
2. Creating Templates for LifterLMS eLearning Site Using Elementor
Let delve into the matter of standard Lifter course and lesson layouts. The default tools are useful in all but lack that degree of flexibility needed for sleek designs, and that's where a page builder like Elementor comes into play. Elementor gives you the ability to create custom templates like Memberships, Lessons, Courses, Programs, etc., which you can use of all Lifter post types.
Now, here's where Elementor outshines other page builders: it has a paid plugin called Lifter Elements. Lifter Elements adds some Lifter Modules to Elementor; Modules like Course outline, Mark Complete buttons, etc.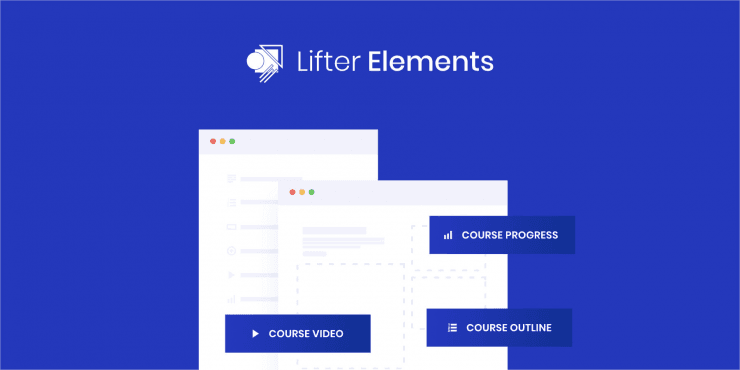 3. Using Elementor to Create Exceptional LifterLMS Sales Pages
LifterLMS is designed to meet the needs of sites offering a more comprehensive range f courses and memberships and best suits the scenario where buyers simply go through the course list, read the course description, and hit the "buy" button. Typically, most people start out with a single course or membership and work their way up. That means individual sales pages must meet desirable standards rather than focus on the entire catalog of courses.
Another strong suit of Lifter is its ability to replace the default course catalog and purchase pages with your own custom pages of your preferred design.
Conclusion
It really doesn't matter whether you're a beginner or course expert; it will serve you quite well. And when there is a challenge, the community and production team is ever on standby to solve your problems. They have a wonderful Facebook group with friendly participants
They have a friendly and useful Facebook group for users, which you can join here. Their development team also rolls out news and updates upon their users' feature requests to give you a hassle-free development experience.