A blog or web write-up with videos and text is good, but it is much better and much more attractive to the reader with videos.
In WordPress, you may generally embed videos one after another in a single post. However, it does not appear to be as attractive, causes your website to load more slowly, and takes up more space.
In this article, we'll teach you how to quickly and easily construct a video gallery in WordPress that looks fantastic and doesn't cause your website to load more slowly than necessary.
Why create a Video Gallery in WordPress?
Create a Video Gallery in WordPress for a variety of reasons. Videos are highly entertaining and allow you to retain users on your website for more extended periods.
According to a recent survey, 87 Percent of marketers claim that video content has increased traffic to their websites, with 80 Percent claiming that it has directly increased sales.
Adding videos to posts, pages, and sidebars has never been easier, thanks to WordPress. However, while this option allows you to embed videos one at a time, it does not appear professional and can cause your website to load slowly.
Perhaps you'd want to establish a videos page where you can display all of your most recent videos in a visually appealing gallery format. Visitors will be able to discover additional video material without having to scroll for too long.
In terms of video distribution, WordPress is not well suited for the task. Therefore, your website will slow down, and videos will stream more slowly, and your WordPress hosting server may become unresponsive; this will result in a poor user experience for your visitors.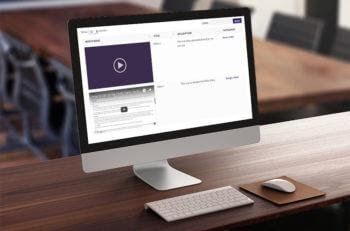 Instead, you could make use of video-hosting services such as YouTube. It is optimized for video transmission, does not cause your website to slow down, and provides a significantly improved video streaming experience for your viewers.
WP Media Folder Addon is a WordPress Addon with the WordPress Plugin for Photo Gallery Creation to create photo galleries.
The WP Media Folder Gallery Addon allows you to manage your video albums within WordPress. In addition to the original features of the WP Media Folder plugin, you'll be able to construct video galleries from existing folders with this extension. The Addon provides seven different themes for your galleries, complete gallery administration when writing content (posts, pages, any text editor), and multi-level galleries with video tag filtering (as well as other features). The Addon also includes all cloud connectors, which is a huge convenience.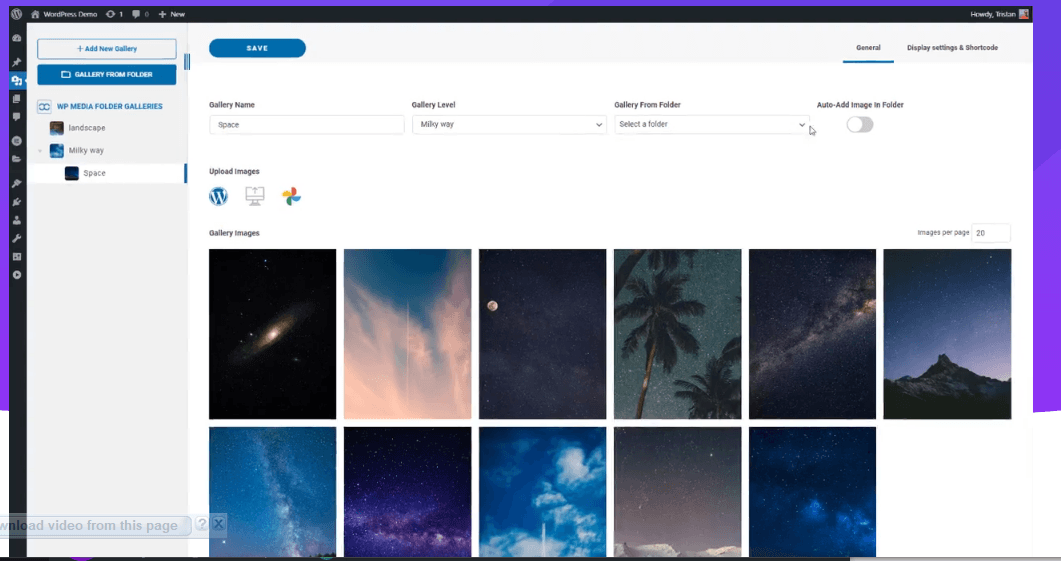 WordPress Galleries are made even more beautiful with the inclusion of 7 great themes.
WP Media Folder Gallery Addon comes with a plethora of themes for your galleries, as well as several customization options:
A masonry theme can be used to create beautiful photo walls.
A portfolio theme that allows you to complete each video with a title and text.
A theme with a square grid to exhibit attractive hover effects.
There are two slider themes, one with a 3D effect and the other with multiline optimization.
Material design is a type of design that uses natural materials.
A theme that is similar to the default WordPress theme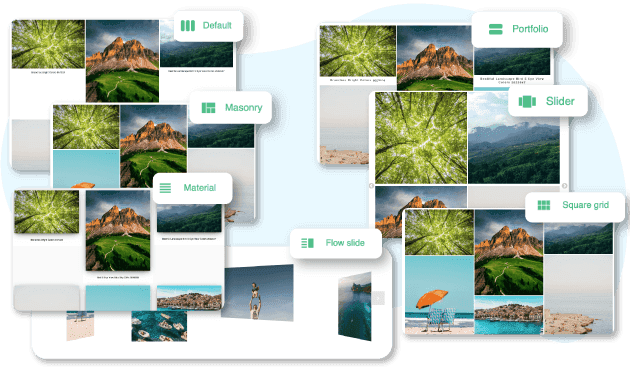 Take care of beautiful video galleries
The seven gallery themes can also be used in video galleries, which is a great bonus! The video gallery allows for mixing photos and video inside the same gallery and between different galleries. Also available is the ability to load video from various sources, including YouTube and Vimeo, Dailymotion, Twitch, Facebook Watch, and Wistia. Local.mp4 video files are, of course, also supported.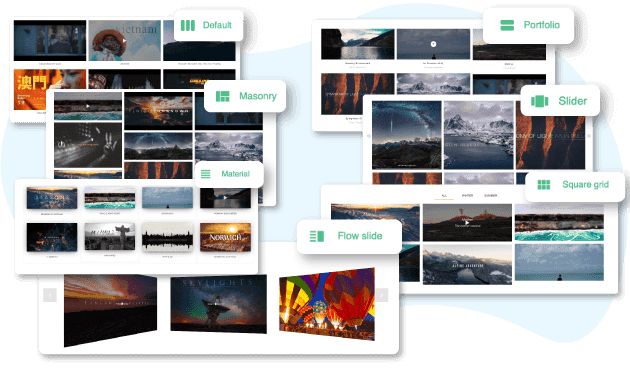 Manage unique video galleries in WordPress Galleries by importing media folders into WordPress Galleries.
WordPress Media Folder Gallery Addon is the most efficient way to create galleries and sub-galleries in a short amount of time. With a single click, you can do the following:
Import folders containing photographs and use them to create galleries in the program.
Apply a theme to a group of imported galleries at a time
Import galleries while maintaining the folder hierarchy from which they were created.
Import existing photographs from directories without creating duplicates of the original media.
Manage Galleries from both the Gutenberg and the Text Editor interfaces.
Gallery of WP Media Folders Addon is a one-of-a-kind solution in that it allows you to manage all galleries from the Gutenberg WordPress editor, which includes a dedicated gallery block. There is also complete support for the WordPress Classic editor. No longer will you have to waste time modifying galleries from two or three separate locations within your WordPress administration panel. Gutenberg's shortcode generator allows you to manage your gallery, and you can integrate them throughout the site Using the Shortcodes.
A shortcode generator is included with all gallery choices, allowing you to create unique galleries and load them into any page builder, WooCommerce, or any other place where a WordPress shortcode can be entered.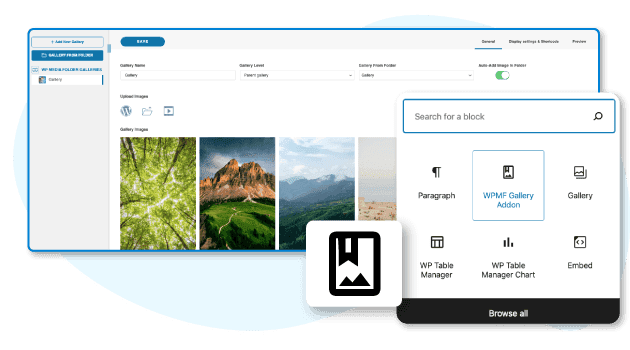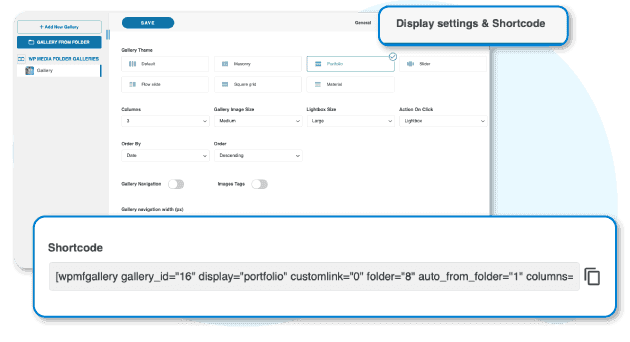 You can show your galleries in Gutenberg editor now to display a gallery in Gutenberg editor, clicking on the WPMF Gallery Addon block in the WP Media Folder category. Then you can click on the Select or Create gallery button and pick a Gallery.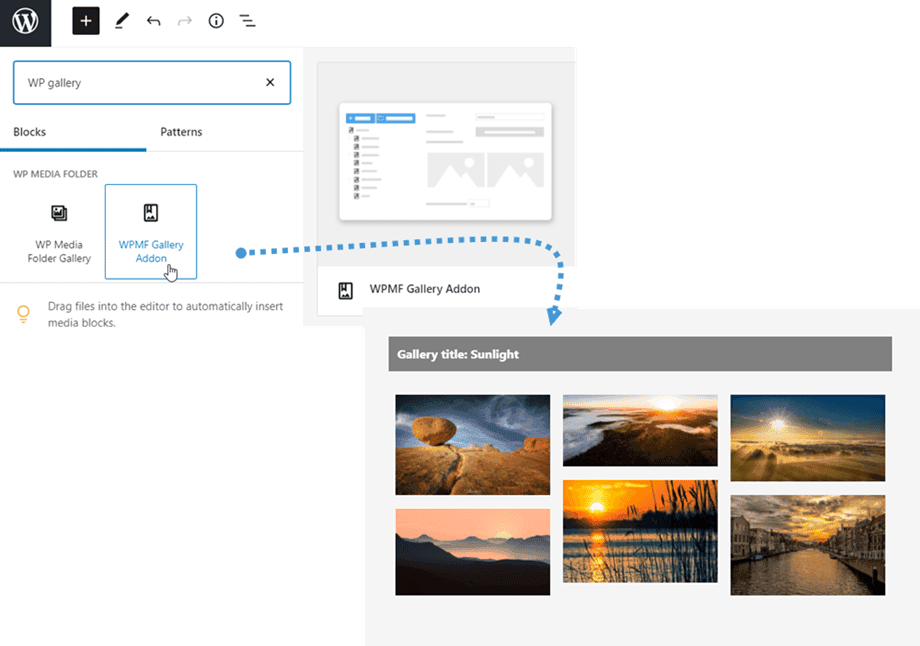 Gallery Albums Can Be Navigated in a More Advanced Way
For website administrators, organizing photographs and navigating through galleries is a time-consuming task. We've simplified the process by allowing you to drag & drop pictures and galleries into the desired order, even within nested album levels. AJAX folder trees will enable the ultimate user to navigate through hierarchical galleries according to their needs.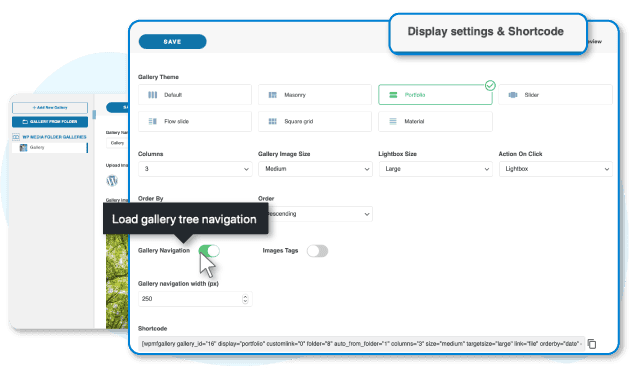 In terms of video ordering and navigation, you have two options: you can travel across multiple galleries using a folder tree or use video tags to navigate them. Several titles can be applied to a picture, and these tags can subsequently be used for tag AJAX filtering and searching.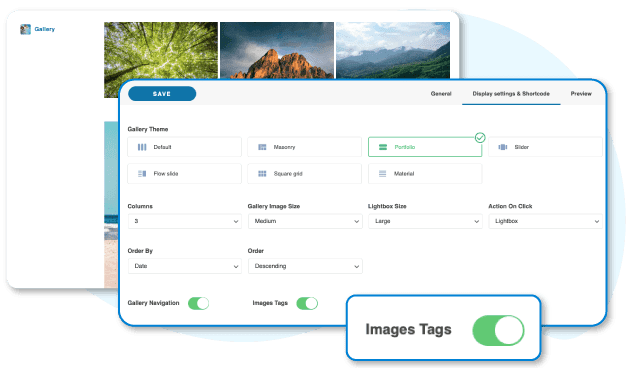 Operating video gallery in WP Media Folder Addon
Create a gallery within a post or page.
Clicking the Add Media button in the Editor will allow you to add galleries to a post or a page in the WordPress platform. The primary view of the WP Media Folder Gallery appears, from which you may select a gallery to see it. After that, click on the Insert button.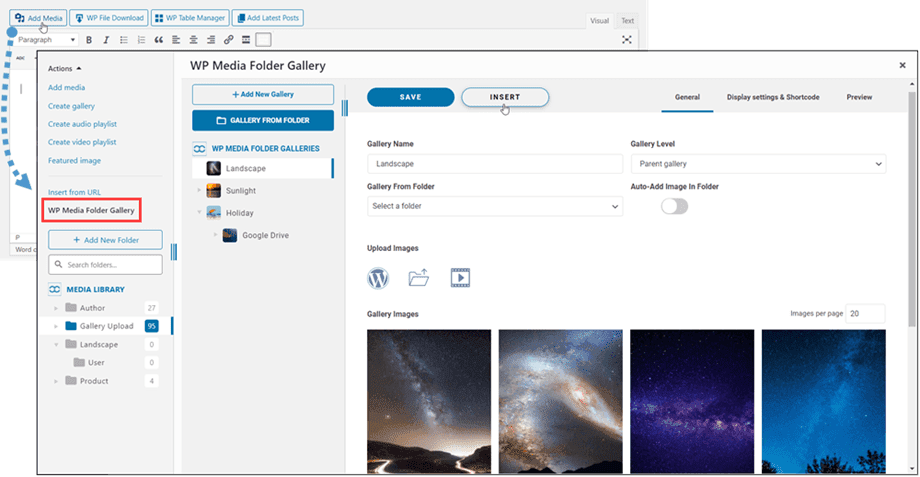 Before integrating the gallery into your post or page, you may preview it by selecting the Preview tab from the drop-down menu on the left.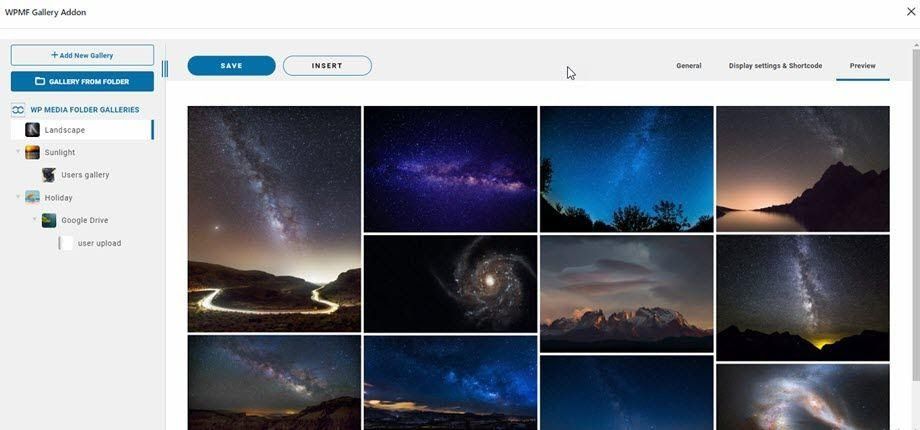 It will appear as a dark grey area in the Editor when the gallery is open.
Save your stuff, and the gallery should appear on the public section of the website.
When you insert your gallery into your content for the first time, you will need to save your content.
If you click on the dark grey section of the WP Media Folder Gallery in your Editor, then click on the Edit button again, you will reopen your gallery for additional editing and customization.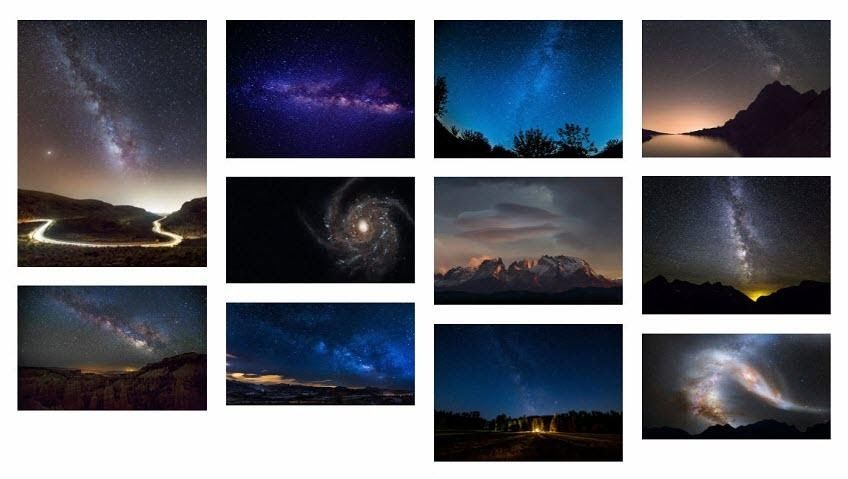 Save your page or post, and you're finished – your gallery has been uploaded!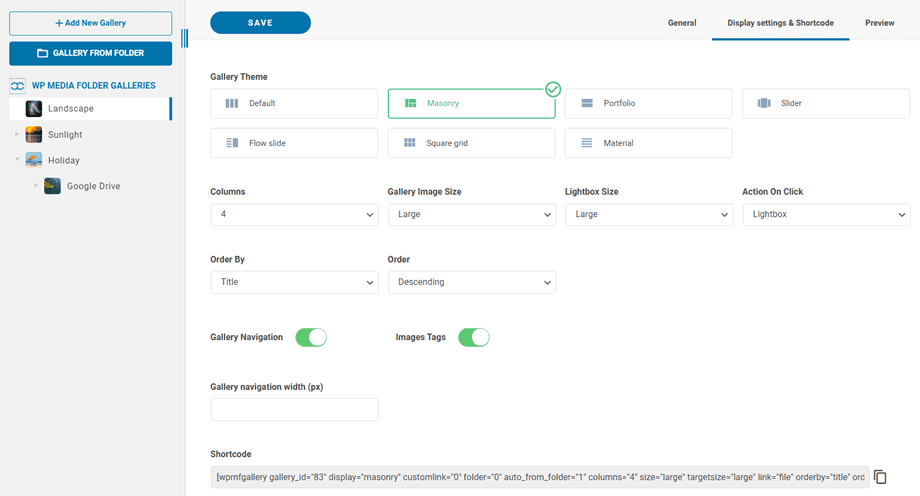 When inserting a gallery, you have two options: first, you can choose from the following:
Navigation through the gallery: Load the gallery tree navigation.
Tags for displaying videos: Video tags should be displayed as a display filter.
Set the width of the gallery navigation bar to (px)
Create a new gallery in the existing one.
You may access the galleries by selecting Media > Media Folder Galleries from the main menu.

The WP Media Folder Gallery's primary view will now be displayed.
By clicking on the Add New Gallery option, you will create a new gallery in this section. They may either be imported straight from WordPress or uploaded from your PC in terms of the photos themselves. You have the option of selecting a theme as well as a parent gallery. To complete the process, click the Save button.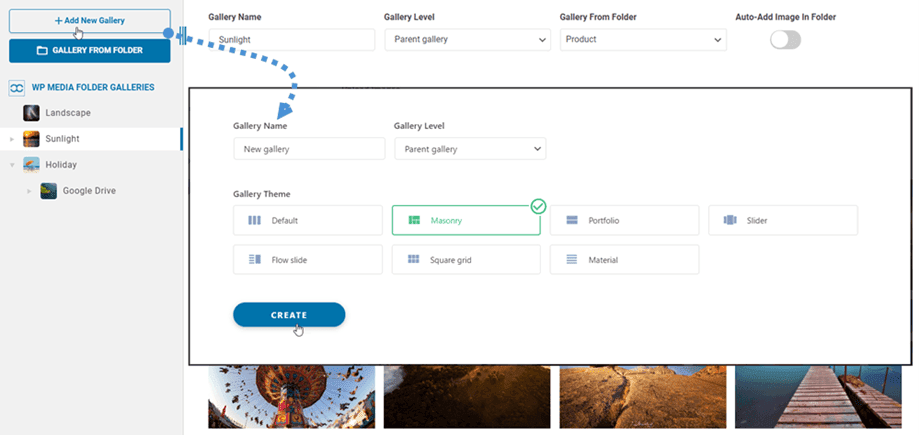 You may also create a gallery from a folder in your WordPress Media Folder; this may be accomplished by clicking on the Gallery From Folder option and selecting the gallery's folders and theme before pressing the Create button.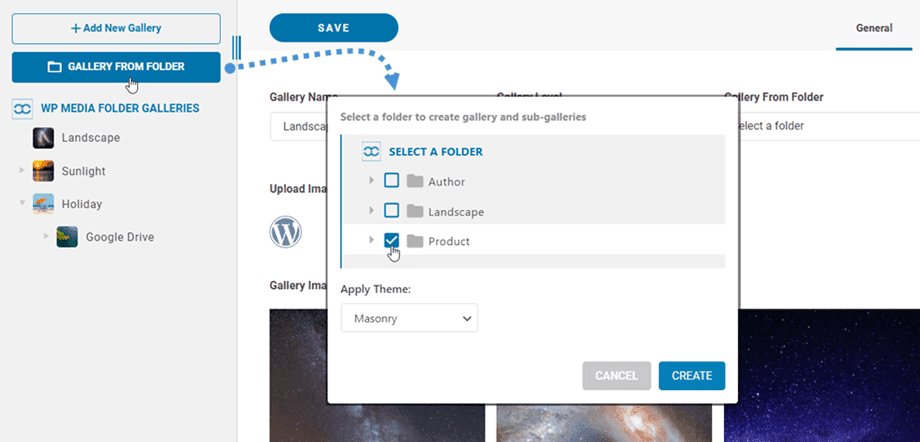 When a gallery is created from a folder, the Auto-Add Video in the Folder option is activated by default. That implies that any new photographs you upload to that folder will be automatically uploaded to the gallery.

You can make changes to the video metadata in the gallery, including the SEO information for WordPress. With video tags, you can specify specific internal or external links and establish specific internal or external links.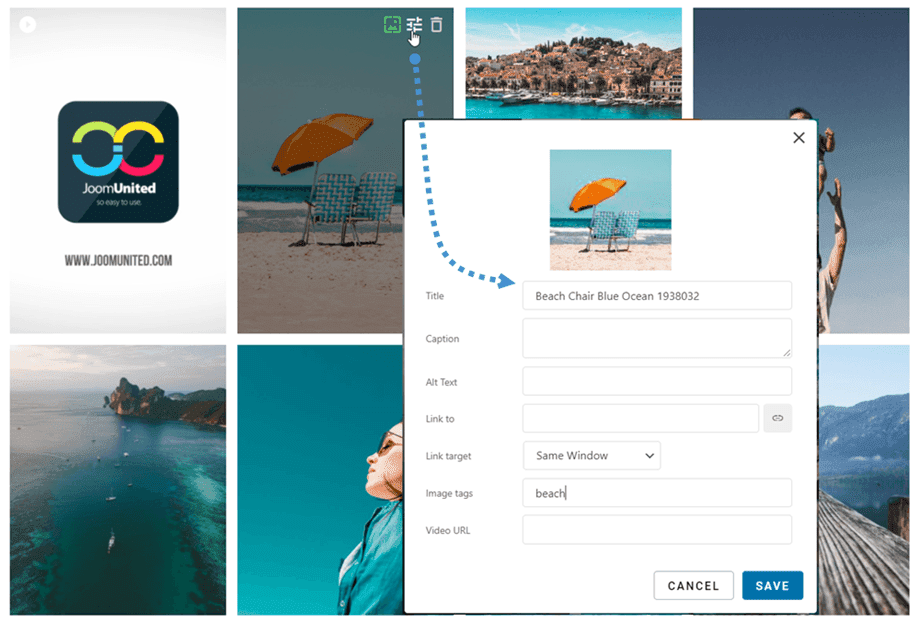 Once the gallery has been created, you can select a video to serve as the gallery cover by selecting it from the drop-down menu. When you are lingering over a video in the gallery, you will view it.
You could have hundreds or perhaps thousands of files. And you undoubtedly panic at the notion of gathering them from across all your servers and neatly organizing them, but file management does not have to be a hassle. Media manager plugins exist to make your life easier – WP Media Folder is enough proof.