Are you looking for a WordPress theme that is dependable for launching your online business venture? The Avada theme is one of the most popular themes available on the market today because of its multifunctionality, professional design, excellent support, and a variety of other features.
This review will teach you the ins and outs of all the essential aspects and features that distinguish it from the competition. Continue reading to find out if the Avada theme is a good fit for your needs or not.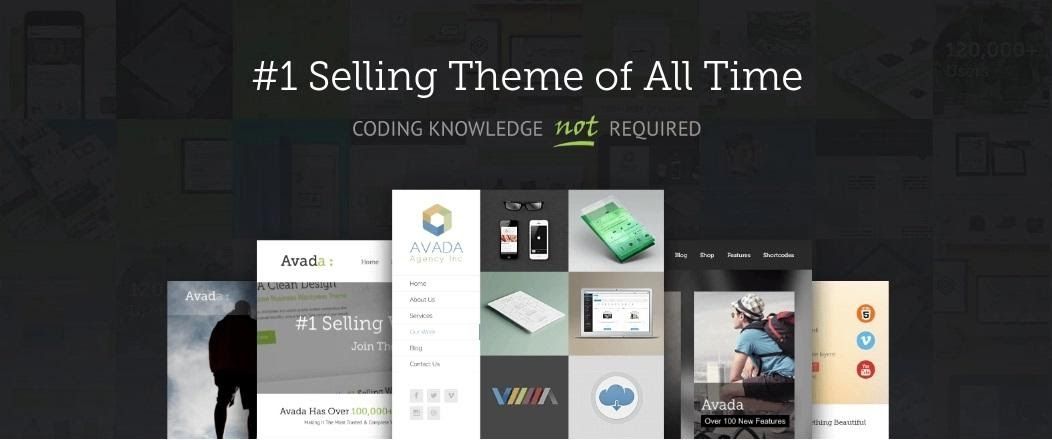 Avada is a multipurpose WordPress theme that can be used to develop WordPress websites in any niche. It is available for free download here. Multiple demo alternatives are provided so that you can select the appropriate specialization.
The Avada WordPress theme is a complete bundle that allows you to construct a modern and effective website with design and premium features. Furthermore, it is straightforward to use.
You will not need to hire web designers or gain coding skills to use Avada to create your new website. All that is required is that you install the theme and begin building your website.
Avada comes pre-installed with a third-party plugin known as the "Fusion Builder." This plugin enhances the functionality of Avada, one of the most powerful and widely used WordPress themes. It has numerous robust modules, like portfolio management, shortcodes, and so on.
Avada is a theme that may be used for many different things!
Avada's versatility makes it usable for any website, including one-page websites, law firm websites or corporate business websites, blog sites or online eCommerce enterprises, information technology websites, among other things.
The Fusion builder, which is at the heart of the Avada theme, allows it to compete with any other website builder accessible on the internet in terms of quality. Designing your website using the Fusion builder is possible since it will enable you to redesign or develop elements, receive the best customer service, and create a stunning online presence.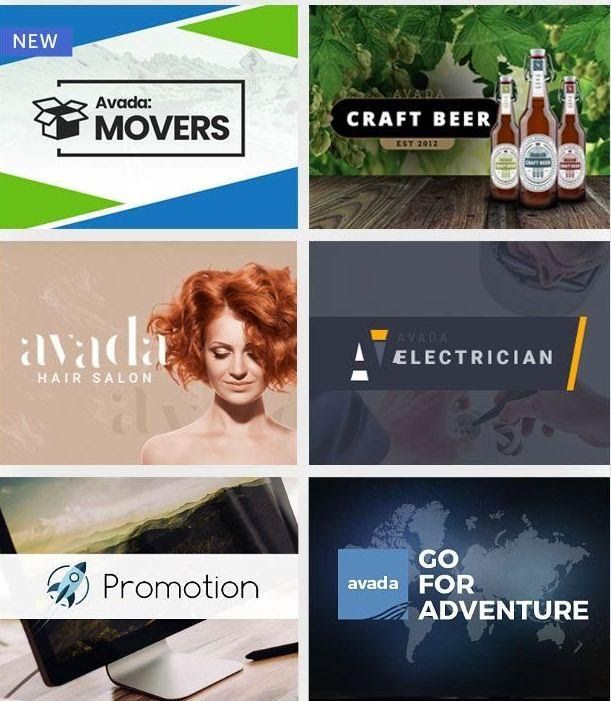 Features
Let's take a closer look at some of the more prominent characteristics of this theme to get things started. It would be hard to go through all of the theme's features in our Avada review because it would be too time-consuming.
Consequently, we will concentrate on the ones that stand out and, in our opinion, provide the theme a competitive advantage.
1. unlimited designs.
Design professionals will require various designs from template providers, especially those used as the basis for their websites; this is especially true for using a template provider that will be used for your website.
It provides a plethora of gorgeous design possibilities that are tailored to meet the needs of consumers.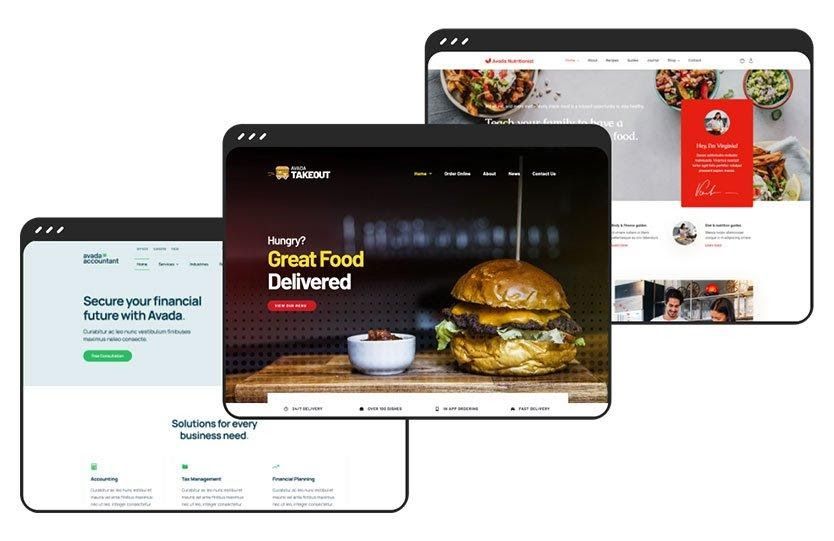 The template offers a straightforward yet effective settings panel that allows users to build nearly any design without the need to switch between multiple theme options. It is now feasible to leverage a popular download while still creating a wholly original and distinctive design.
2. Fully responsive on any device (desktop, tablet, or smartphone).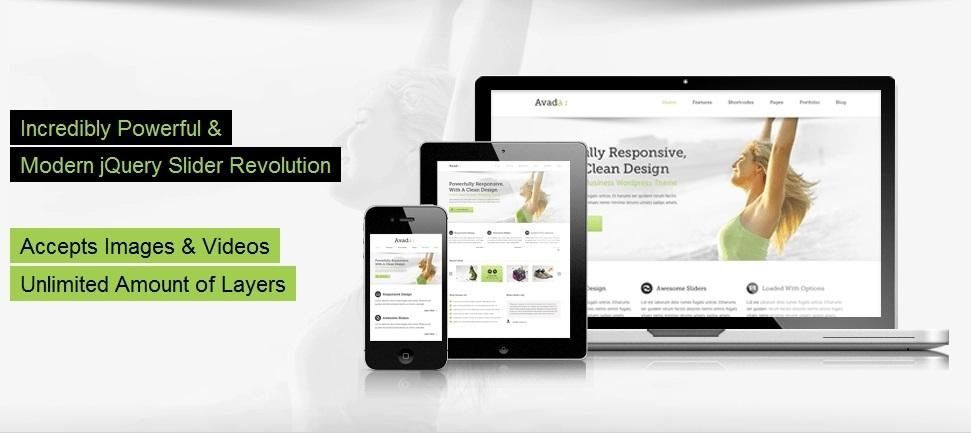 Desktop, tablet, or smartphone Avada is entirely mobile-friendly.
Smartphones and tablets account for a significant share of all web traffic nowadays. In addition, if a website is not optimized for mobile devices, it will be penalized by Google. Mobile phones will account for a large portion of your traffic regardless of whether or not you run digital advertisements on platforms such as Facebook.
Because of this, every online project must be responsive, meaning that it looks excellent on small screens while still providing the same degree of functionality as on larger devices.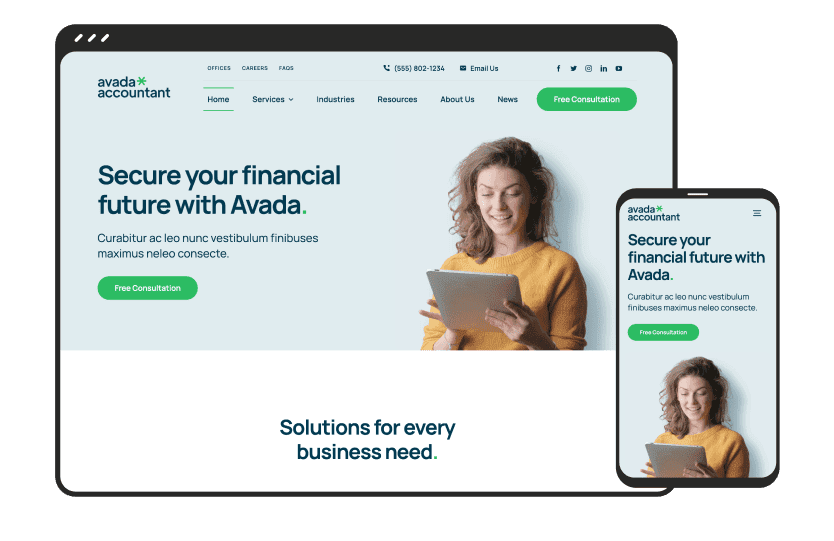 ThemeFusion's pet project also allows for the building of mobile-responsive websites. Furthermore, it will enable you to experiment with the width of the boxes and containers without interfering with the responsive design.
The theme looks fantastic on mobile devices, and it has a plethora of customization options that allow you to tailor the theme's appearance and functionality to individual devices.
3. Fusion Builder – Avada's Page Builder
The Fusion Builder page builder plugin is included with the template, as with most themes available today.
Fusion Builder's v5.0 release, which was one of the major versions, was when the plugin truly began to shine and compare well with some of the other popular page-building plugins on the market, having been rebuilt from the ground up.
The new intuitive interface includes features such as the Fusion Builder library (a collection of pre-built, user-generated bespoke content that can be reused), nested columns, history, and versioning of modifications, among many other enhancements that make it a true pleasure to use.
Fusion Builder API changes were made in v5.1, making it considerably more developer-friendly. A slew of new hooks and filters was added, allowing developers to construct their extensions based on the Fusion Builder plugin.
The fact that it comes with a plethora of pre-built templates and complete site demonstrations is, of course, a time-saving bonus. These are essentially entire pages and websites created around specific niches. They can be imported into your site to help you jumpstart the web design process in a matter of minutes, saving you time and money.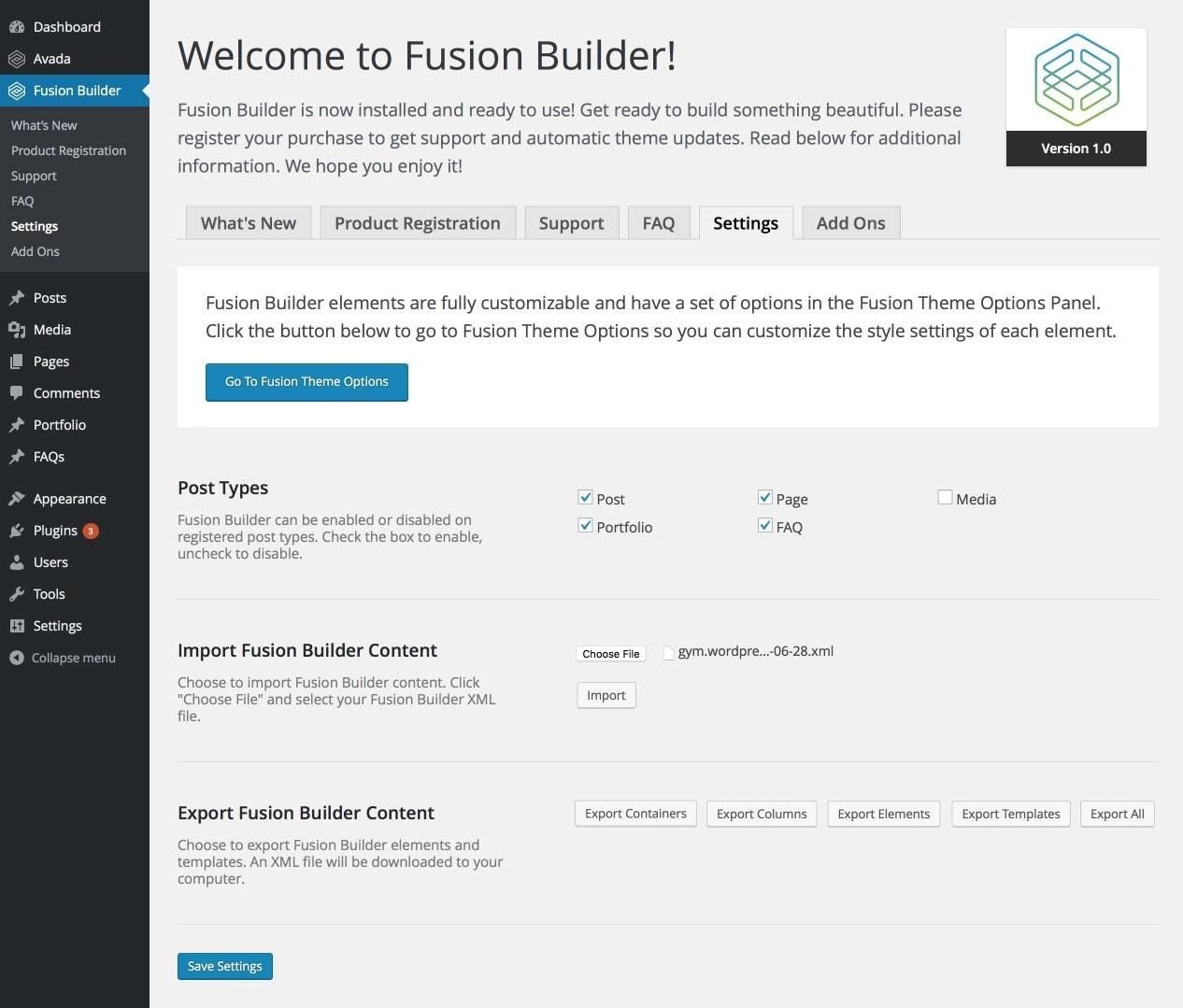 The pre-built templates can be utilized in their original form or modified using the drag-and-drop interface to suit users' needs. You can also start from scratch and develop a template that you can reuse across your website.
It is possible to utilize the Fusion Builder to create over 60+ pieces, each of which has more than 200 customizable settings.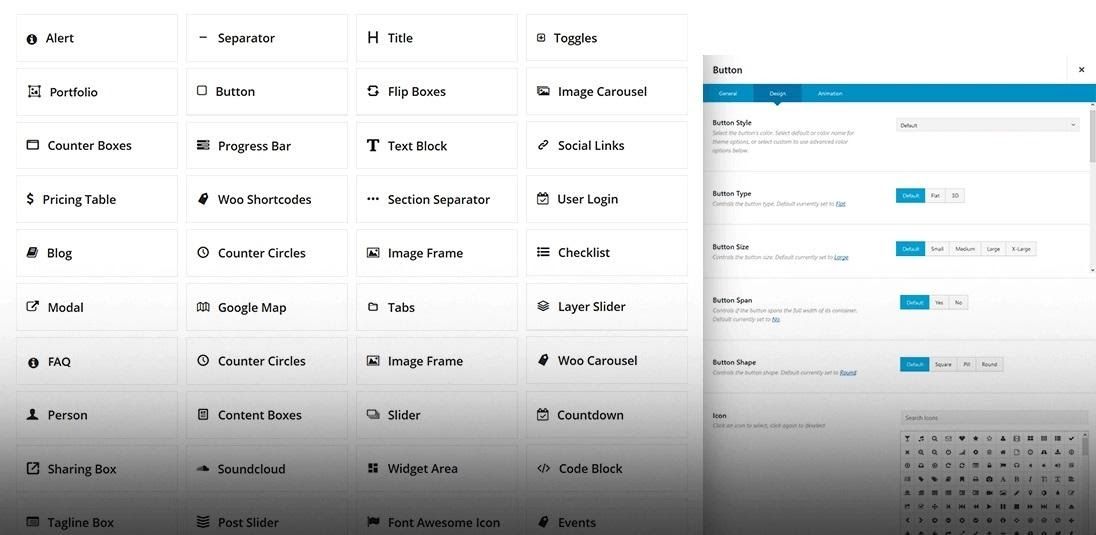 With the release of Fusion Builder Elements v5.3, the Fusion Builder received yet another significant upgrade: the ability to make a "Global Save." This feature of the web browser provides the ability to make tiny modifications to a 'template' that are subsequently reproduced to all of the places on the site where that content has been used.
Consider the following scenario: you've designed a bespoke Call to Action button that you've placed in various locations around your website.
However, it would help make all the CTA areas look entirely different because you are offering a special deal for only one month. You can save time by updating the CTA button template instead of making many modifications simultaneously. The update is propagated to all places where the template button has been utilized; This is a beneficial function that will save you a lot of time!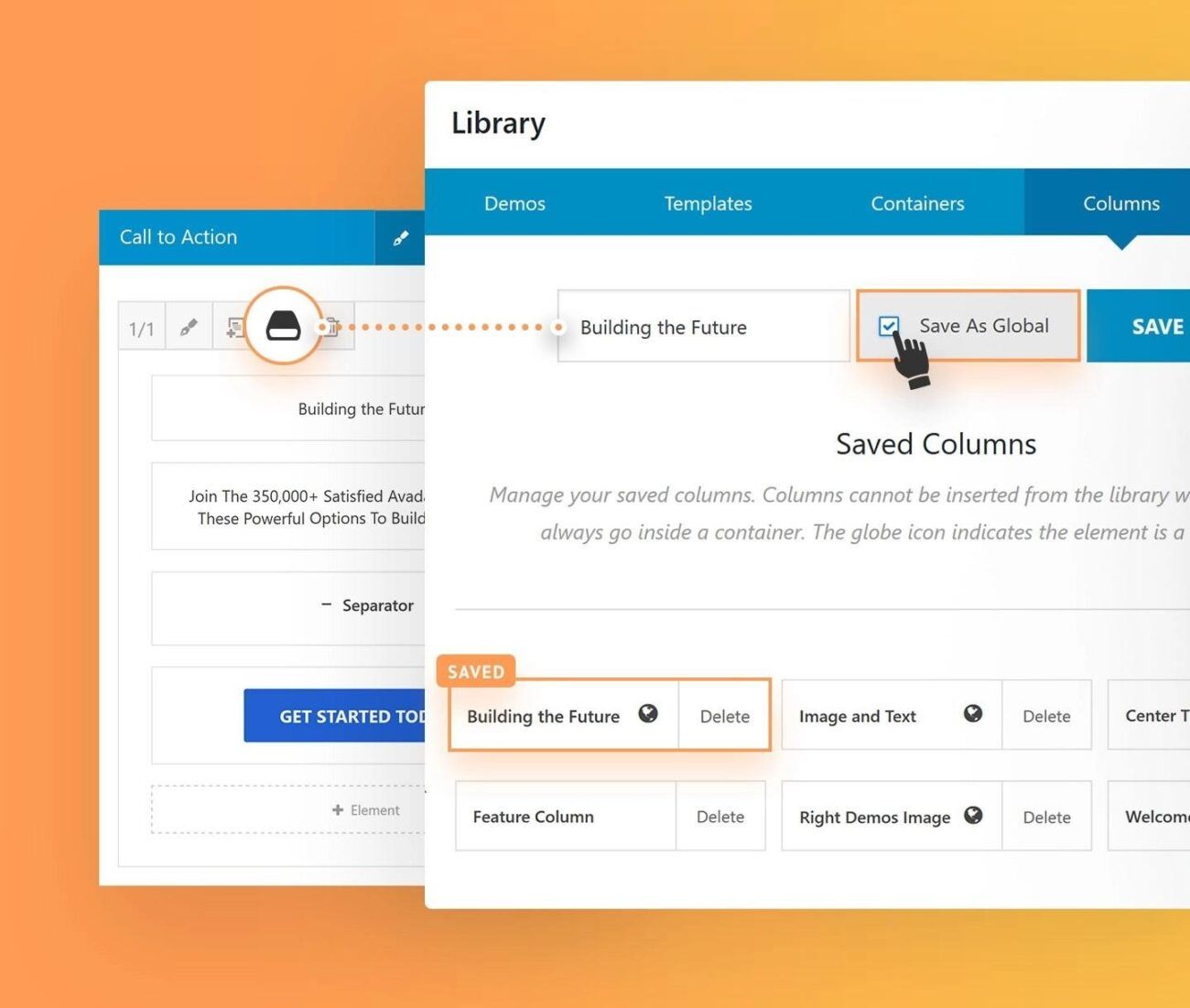 Save as global to update ALL templates at the same time.
For website design purposes in general, the Fusion Page Builder is beneficial because it is available for this theme and any theme available on the market, which means you will be able to save and import your work created with other themes.
In v.5.6, we've included full Right Click functionality to the builder because, as we all know, this is something we've come to expect from our desktop applications. Because the builder is a tool that resembles our desktop applications, ThemeFusion wanted the experience to be consistent. The Right Click functionality within the builder is now a standard feature of the Avada theme.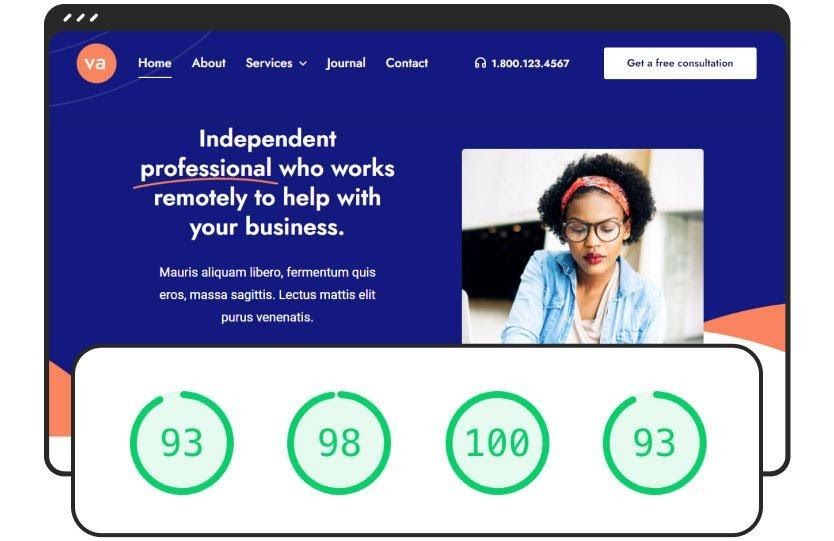 Of course, the provided features alter depending on the context and location the user is designing.
Fusion Core and Shortcodes
Fusion Core is a plugin that has been explicitly designed to function with Avada and is included with the purchase of this item as a bonus.
With the help of this plugin, you may create web pages that incorporate all of the features accessible in the Avada template. Additionally, a Shortcode Generator, Fusion Slider, and Mega Menu are included in this plugin.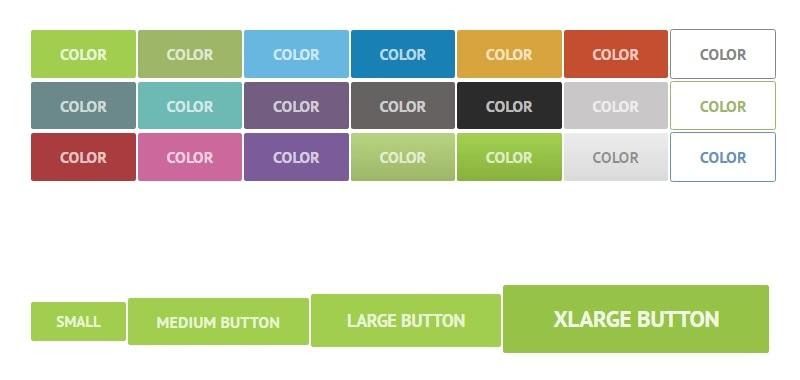 Almost every one of these elements can be incorporated into your Fusion Builder layouts, and they may also be used in conjunction with the conventional WordPress post and page editors. Fusion Shortcodes are a feature that allows users to choose an element from their content and insert it into their content.
Moreover, it can be changed in terms of both its appearance and functionality. Examples of shortcode options include customized alarms, maps, countdown timers, videos, recent post lists, and similar features.
5. Avada's plethora of design options
One of the primary reasons this template is an excellent fit for practically any WordPress website is that users can customize nearly every part of the website. We owe a debt of gratitude to the Avada theme settings control panel!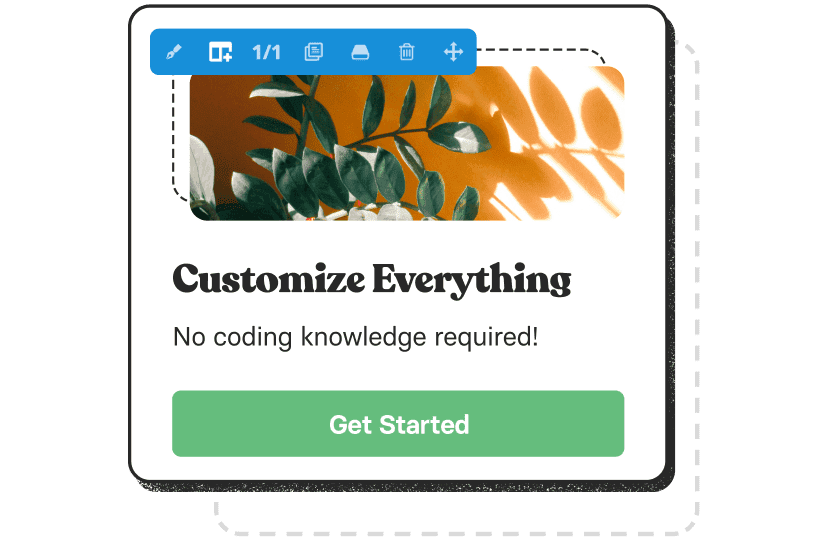 The layout can be changed, menu sizes can be customized, the header layout can be selected, the color scheme can be selected, and many more options are available.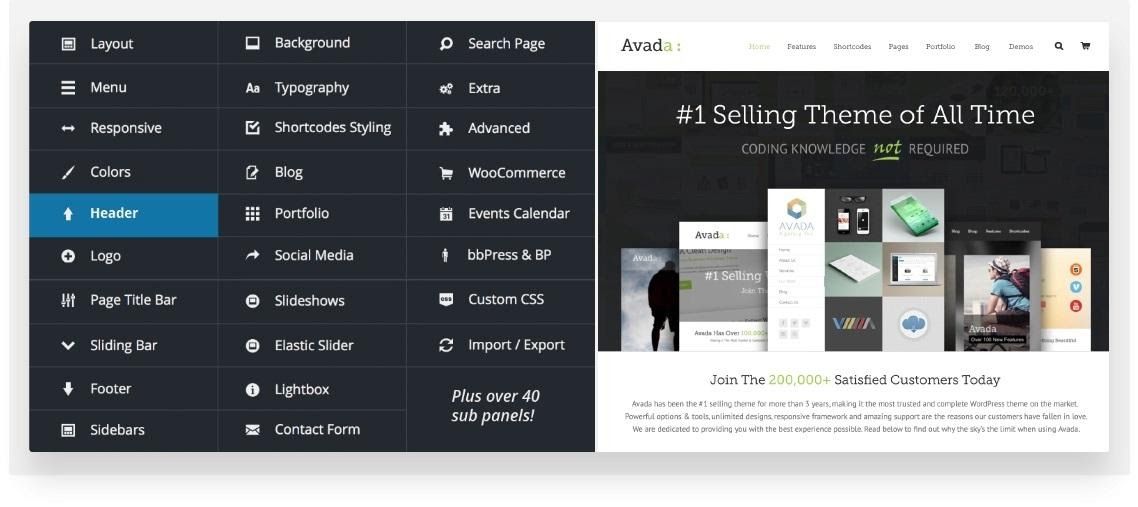 Some of these modifications can also be configured through the WordPress Customizer interface, which allows you to see a preview of your changes as you make them. The aim behind this is to enable non-coders to quickly design their websites through a variety of visual modification tools and configuration options.
6. Support for WooCommerce
One of the most common reasons people create websites these days is to sell their products online and make them available. And the most popular way to do this with WordPress is through the use of WooCommerce.
Consequently, you can understand that this template offers strong WooCommerce compatibility and integration capabilities.
The popularity of WooCommerce websites has grown tremendously over the years.
As a result of this growing demand, ThemeFusion now provides comprehensive support for the WooCommerce platform. This compatibility between Avada and WooCommerce provides an acceptable tool for customers to combine landing pages, portfolios, blogs, and any other type of content they choose.
The support for WooCommerce begins with the Global WooCommerce customizations and continues to the shop pages, product pages, and the products themselves, as well as the actual checkout process; in short, anything can be modified to your own needs and requirements.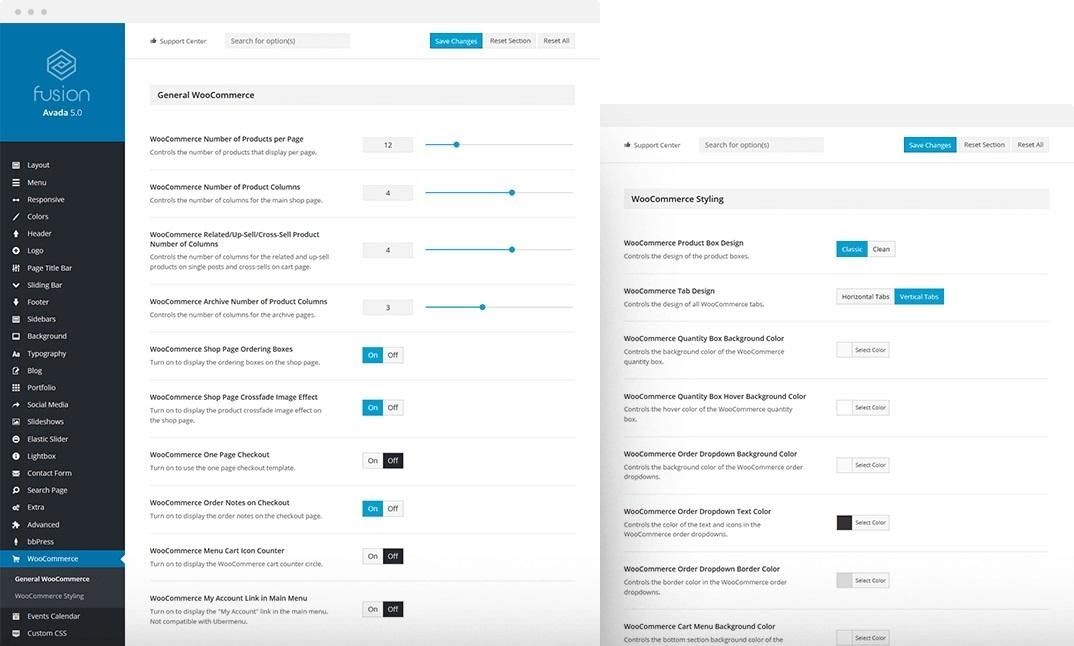 In reality, there are various WooCommerce-specific customizations available in the Advanced Options customization window. WooCommerce has its Fusion Theme Options Panel, which can be found here. All of the products in your shop may then make use of these Fusion Page Options, and you can also use Fusion Builder to create product page designs by simply dragging and dropping elements onto the page. C
Additionally, in addition to all product configuration possibilities, there are various Shop page layouts to choose from, beginning with the Clean or the Classic design styles. It is also possible to customize the product pages to make them as unique as you would like them to be.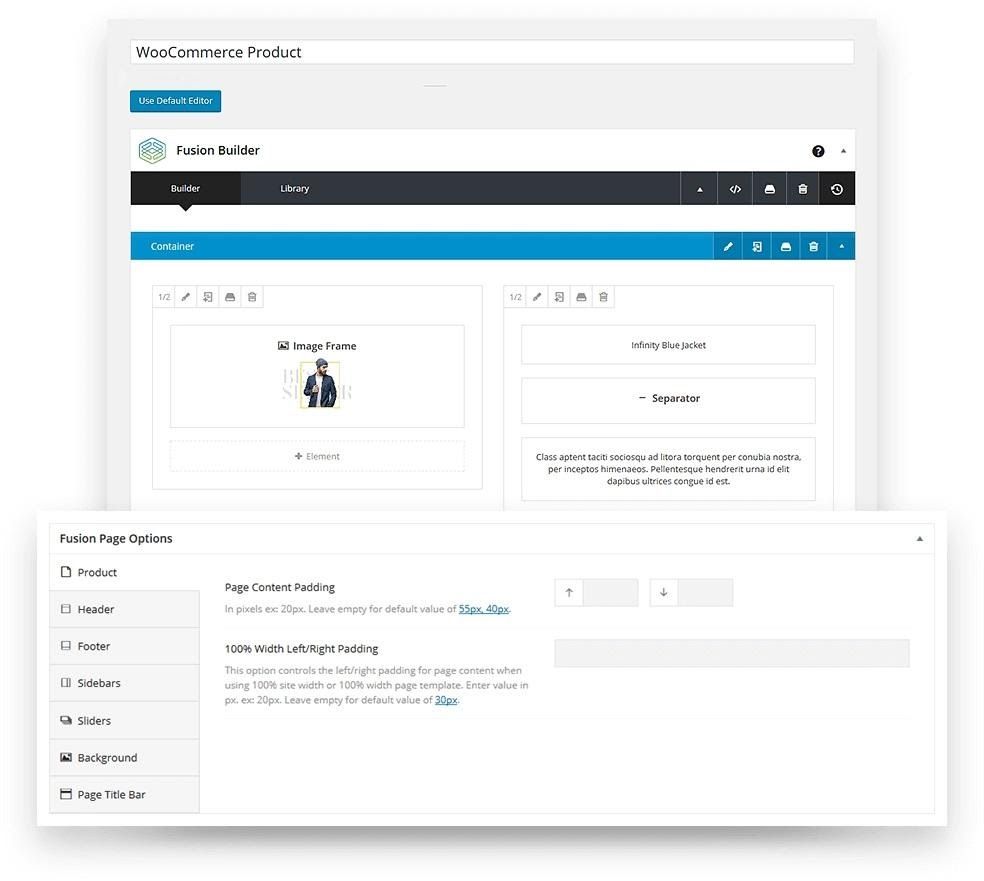 By looking at the features listed above, you can see that the template provides a significant amount of added value when designing for WooCommerce and customizing the online shopping experience for your customers.
Is it worth it to pay the price?
With so many features, you might expect the theme to be priced higher than usual. Guess what? The beautiful features, beautiful Avada demos, and flexibility are all included in the $60 purchase price. In addition, you will receive 6 months of support from ThemeFusion. Avada is available for download from the ThemeForest store.
If you believe you may require further support, you can purchase an additional 6 months of support for a total of 12 months for $18.
When you consider the quantity of ready-to-use demos, the Fusion builder that comes with the theme, and all of the fantastic features, the price of the popular WordPress Avada theme is justified!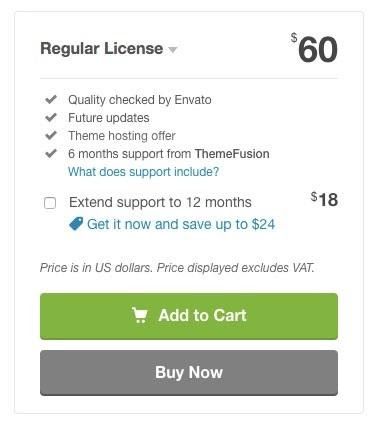 Conclusion
Avada is the most popular WordPress theme of all time for a good reason. It is easy to use, has a plethora of premium features, and is very configurable. With this theme, you can create visually appealing websites in no time. On the Avada Themeforest page, you can even read user evaluations of the theme, which you can see here.
Avada is a fantastic choice for anyone who wants to experiment with WordPress website building or be more creative with their site. Furthermore, with so many features, you will not be disappointed with this theme. It is one of the most versatile themes available.
In the following 60 minutes, you will begin developing your website and have it live. You can create a website that not only looks attractive but also serves its intended goal adequately.
With all the dashboard features accessible, Avada also makes it quite simple to manage your website. As a result, if your company grows and becomes more successful, managing your website will not become a strain.
To summarize: we adore it, and we heartily encourage everyone seeking an innovative and versatile WordPress theme to give it a try.