If you own an online eCommerce store, why not integrate it with eBay Store to generate more revenue for your business?
Most bloggers and online eCommerce stores are earning revenue by using affiliate eBay blog integration with their sites.
Selling on your website means that you are targeting only a small percentage of customers.
However, if you channelize your business through various online resources, you will reach more audiences with increased revenue.
Using a simple WordPress automatic plugin, you can easily import variable eBay products in your WooCommerce store.
In this article, we'll explain how you can integrate and import eBay products to your WordPress site with the help of WordPress automatic plugin. Moreover, we will provide you a step by step guide on how you can import products from the eBay store to your WordPress site, so you may not find any difficulty.
Let's dive into details;
eBay and WordPress: the best combination to generate revenue
"eBay," a name of trustworthiness, best product variety with better market value, needs no introduction. If you need exposure to expand your business over 30 countries, you can trust eBay for its versatility and consumer to consumer and consumer to business services.
You can use eBay in two ways for selling products;
First, by creating your seller account and selling products directly on eBay.
Second, you can integrate your online eCommerce store with the eBay market place by using the API integration Module. In this way, you'll be able to synchronize product details, prices, inventory, and any other relevant details.
So if you integrate your online store with eBay, you will find limitless products with exclusive variations. All of this can be quickly done by using WordPress Automatic plugin, which allows you to create eBay listings right on your WordPress site and import data and products from eBay to your store.
Sellers from all around the world are connecting through this leading marketplace to find their perfect piece to grow their business with ease to manage their selling right from their WordPress store.
That's not all; you can auto-import any product from eBay either by keyword or by a seller with all of the categories and prices. Whereas your affiliate link will be automatically added.
Beyond this, you can set maximum and minimum price range filter, so the plugin only gets the products as prescribed in the range filter.
Also, you can auto-post eBay auctions to your WordPress site when specified.
Import eBay products to your WordPress site using the WordPress Automatic plugin
You must be thinking why I prefer WordPress Automatic plugin when there are multiple other plugins available working is the same way. So, the answer is that the automatic plugin is a comprehensive plugin that works efficiently with multiple other sources, too, other than eBay platforms such as Amazon, Walmart, YouTube, Vimeo, and many others. Its robust and user-friendly approach will quickly get eBay products to your WordPress site without any hassle.
Let's sort out quickly how this works!
WordPress Automatic Plugin

With the WordPress Automatic plugin, you can import all eBay categories into your site by using APIs or by using any scrapping modules. Moreover, the plugin will automatically search for the eBay products matching your keywords and then post them on your site with your affiliate links on it. Beyond this, all of the items added from the eBay store will be added as WooCommerce products and function like any other WooCommerce product available in your store.
Step by step procedure to import products from eBay to WordPress
First of all, install the WordPress automatic plugin from the WordPress directory and then follow the procedure.
Go to: WordPress Dashboard > WordPress automatic plugin menu > start a new campaign.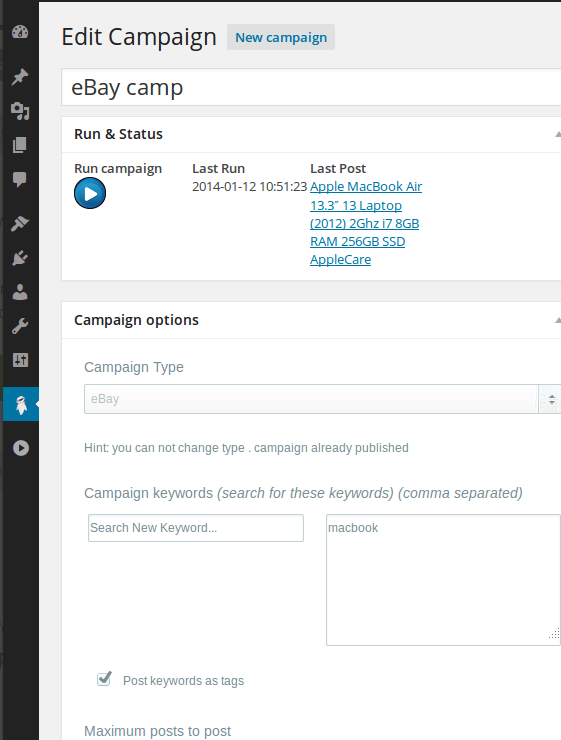 Select your desired source to import the products. Since we need to import eBay products, so we go for the eBay option in the desired campaign source. In this way, you will be able to import your products from the eBay store with your affiliate link.
In the desired keyword, we put the MacBook. And then selected how many times the post will be posted.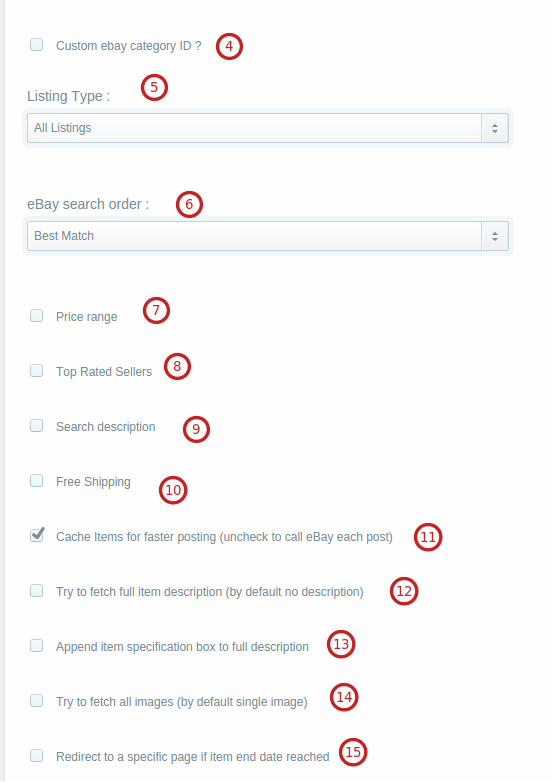 Select the desired source, which is eBay US, and then select the category; i.e., we have selected all categories in the eBay category field. You can also select any subcategory as well.
We can also select all categories, auctions only or BIN only for our campaign. We have selected all categories in our campaign.
Also, you can set a price range to import the products or set the filter for the top-rated seller's products only.
Activate the free shipping option if you like to.
Set the photo format to be posted alongside the products. Set maximum and minimum limits.
Set other optional options as well
Your campaign is ready to be published.
Once you are done with your settings, click Run now.
You can also control how many times do you want to run the campaign.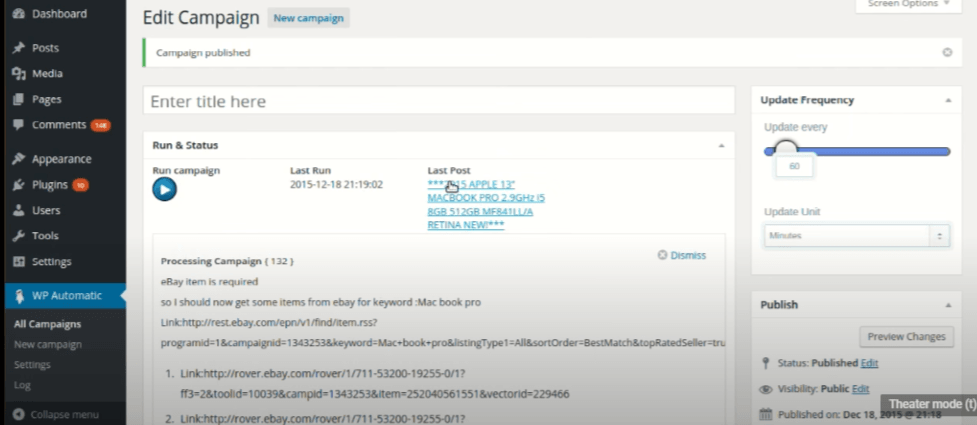 Your product is added successfully. Now you can run your campaign as many times as you like to.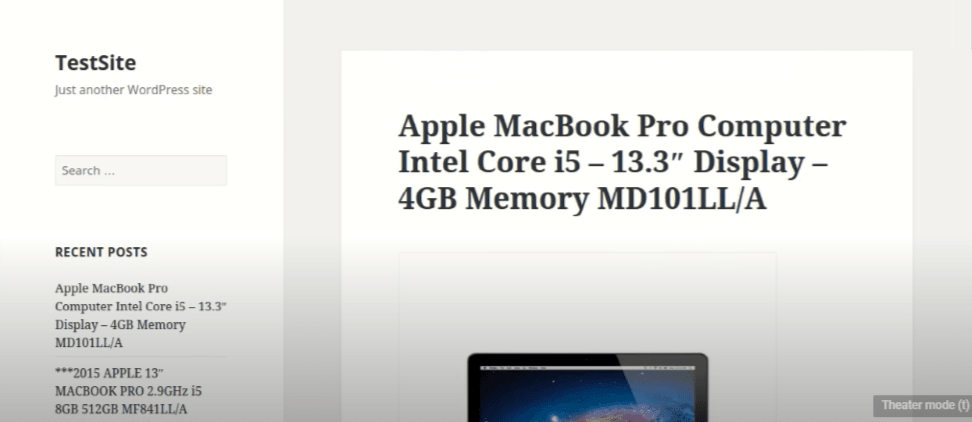 Finally, you are done with the process of importing products from eBay to your WordPress site. Do check if it works properly by importing some products from the eBay store. You will be enlightened to see if everything goes well.
Let's find out how much it costs you to buy the plugin.
You can get this awesome plugin for only $30 with six months of support and all future updates. So grab your business buddy right now and excel in your business.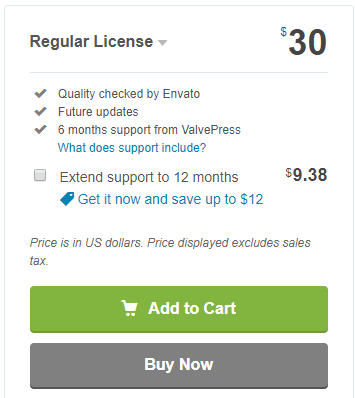 What other options do you have other than WordPress Automatic plugin? Let's find out.
Auction Nudge WordPress Plugin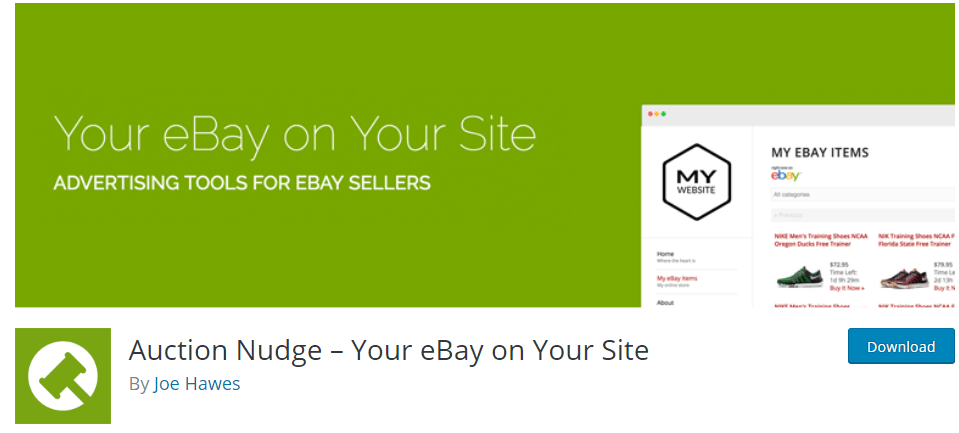 the eBay affiliate WooCommerce plugin is an ideal plugin for you if you like to advertise eBay products on your website and earn a commission for their affiliate marketing.
It's a freemium plugin that allows more than 100 products per page to showcase to advertise the products. The Auction Nudge plugin comes with an option to display the seller's profile as a badge, and when the customers click on the badge, they can find your complete sellers profile.
Key Features
The customers can filter your products by categories on the site
You can decide how many products to display on each page. The maximum numbers to showcase the products per page should not exceed 100.
You can download its free version, and later on, if you find it useful to switch to the paid version with more options.
eBay importer WooCommerce plugin

eBay importer WooCommerce plugin– Just another great plugin to import eBay products to your website that allows you to import any product from any user from the eBay store. Moreover, you can import unlimited numbers of eBay products to your site.
Key Features
The robust eBay importer plugin supports almost all types of eBay listings, including offers, eBay deals, auctions, and product lists.
You can translate the details or description of the imported product into any other language with the help of WPML compatibility.
The plugin also supports a bulk number of imported products from eBay through the pagination process.
It will cost you around $29 and do not offer any free version.
WooCommerce simple auctions plugin
The simple auction plugin offers the most convenient and affordable auction solution for WordPress with WooCommerce compatibility. Now you can easily create eBay clone with standard, intermediately, and invent auctions beside your products.
Key features
You can create starting price, save, buy it now cost of the eBay products on your WordPress site with this plugin.
Inbuilt ability to verify credit card/ payment details of the customers
Works well with almost all payment gateways supported by WooCommerce.
It comes with an option to filter and sort the product by current bid, date, buys now price, and ending date.
You can buy this plugin for $29 with six months of support and all future updates.
Final Thoughts
So, finally, its time to disclose my verdict which WordPress plugin works perfectly in my sight. Out of no doubt, my recommendation would go with the WordPress Automatic Plugin. Because of its comprehensive super-rich options to import products from multiple resources other than eBay. It's not only affordable but also offer superb functionalities. You can not only import products but also import videos, RSS feeds, ezine articles, and much more. So definitely WordPress Automatic plugin worth every penny to buy.
In the end, it's up to you which ones work best for you as per your business needs. Get the best one and start earning today.