A high traffic WordPress website gets thousands of visitors every day and has to load simultaneous requests from a large number of users who are also expecting faster loading time.
If you run a high traffic website, then you have to meet the demands of multiple users through your website, and that implies a stronger underlying infrastructure.
The infrastructure of your website must be able to bear the load that comes with increased traffic. Therefore, taking a smart approach to manage your high traffic website is extremely important.
A Premium managed hosting plan is the best way to meet the visitors' expectations. It optimizes the performance of the website by cutting down the load and upgrading its maintenance and security.
As your web presence is upgrading, a premium managed hosting plan provider such as Flywheel can do the following for your high-traffic website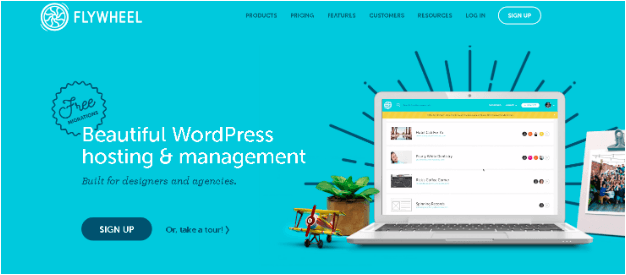 Advantages of a Premium Managed Hosting Provider
Increased Speed
Speed plays a significant role in the rankings of your website. More importantly, a high traffic website with numerous users needs to be super fast in loading. The research shows that only a delay of 1 second in the loading times can cause a 7% loss in conversions.
A managed hosting provider implements a caching plugin, mostly at the server level to increase the speed and loading times without the need for extra external plugins.
Regular Backups
Backups are an essential part of running a successful website, and with a hosting provider, you do not have to worry about it. The managed hosting would automatically take care of the daily backups, including the data, content, plugins, and also themes. It would not only save you the money but also you can immediately restore your website if anything goes wrong.
Advanced Security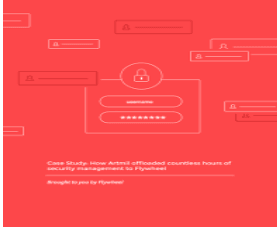 The main advantage of opting for premium managed hosting services is getting the bullet-proof security system. The advanced level hosting services give your website a fool-proof layer of security on the server level, so you are protected from the malicious attacks of hackers.
With advanced level security on your high traffic website, you do not have to worry about issues such as malware and DoS attacks.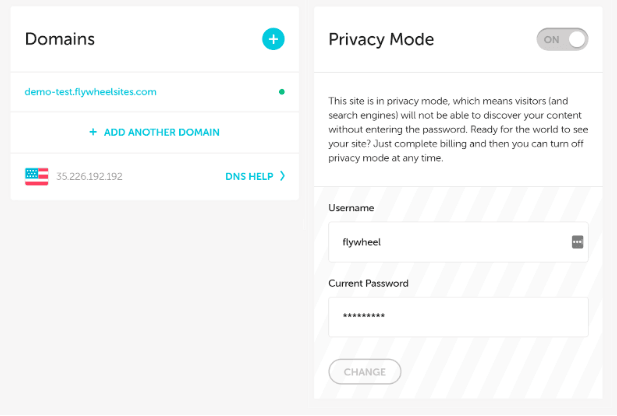 Automatic Updates
Another useful service you can get from your managed WordPress hosting provider is the automatic updates for the high traffic website. A high traffic website needs to be kept up-to-date, and the hosting provider makes sure it is that way.
Whenever a new update is released, the hosting provider updates the WordPress core files to the latest version automatically without any extra payment.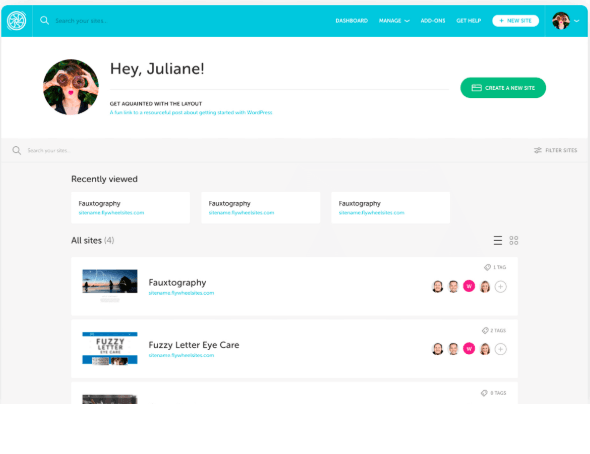 No Downtime
A high traffic website goes down! You would not even want to imagine that scenario therefore, the premium managed hosting provider will make sure your high traffic website is up and running at all times and never faces a downtime issue.
Expert Level Support
The managed WordPress hosting providers such as Flywheel have WordPress experts who provide you with assistance and information.
They help in issues like site functionality of the site, optimum performance, and WordPress errors which can prove extremely beneficial for operating a high traffic website with thousands of users.
Superior Managed WordPress Hosting With Flywheel
When your website becomes high-traffic and gets thousands or even millions of visitors every day, it is time for a big celebration. Flywheel makes sure you celebrate truly without stressing about the increased scale of functioning.
The Flywheel handles the spike in the traffic by offering numerous specialized features dedicated to the elevated efficiency of a high traffic site.
Flywheel Features For Hosting High Traffic WordPress Websites
Flywheel offers the following specialized features for high traffic WordPress websites
Cloud Hosting Platform

The cloud hosting platform of Flywheel allows you to instantly scale by handling millions of visits. The container technology in the platform enables Flywheel to rapidly ramp up handling surges and sites in the traffic along with efficiently maintaining every process that goes within it.
With Flywheel, your every marketing effort pays off whether it is the launch of a hot new sale on your Woo Commerce store or the time to send out a newsletter.
Enterprise-Grade Uptime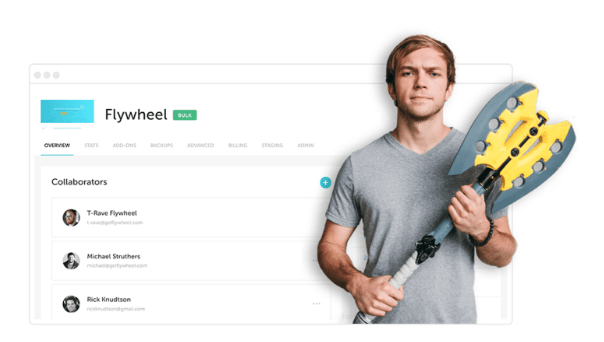 Flywheel provides enterprise-grade uptime for the high traffic website with the fully redundant technology and auto-healing with the help of its partnership with the Google Cloud.
The technology allows you to serve you every visitor all day, every day and makes sure to take into account every page count.
User-Friendly Dashboard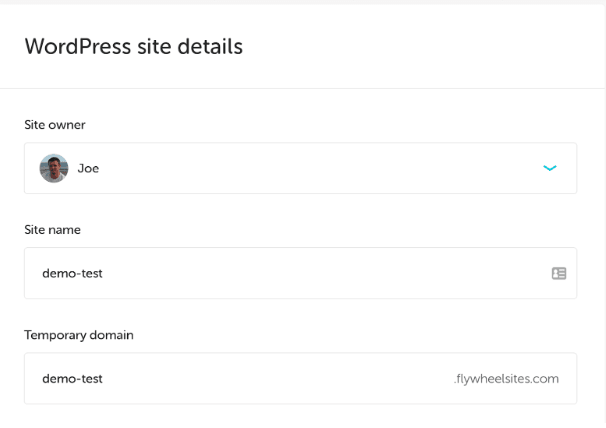 Flywheel understands there is no time for complexity while managing a high traffic website. Flywheel's dashboard is super easy to use and is streamlined to provide the best tool sets for easy management.
Flywheel makes back-ups, restoration, collaboration and staging much easier giving you a delightful experience of managing a high traffic WordPress website.
Quick Collaborations With Anyone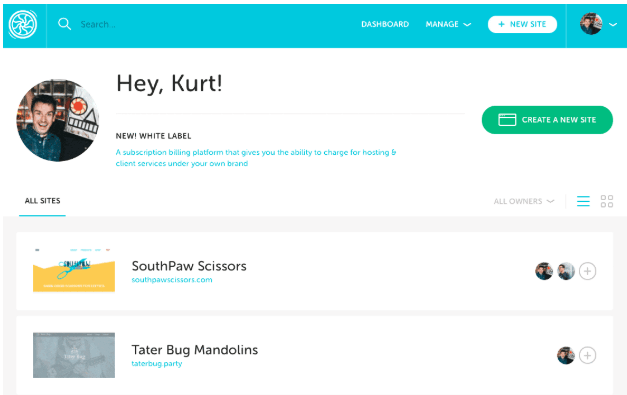 Working on a high traffic website means several developers, programmers and creative individuals on the back end. Luckily, Flywheel lets you collaborate with anyone in a simple way.
There is no need to keep password spreadsheets and change the log-in details after every collaboration. With Flywheel, you can add anyone as a "Collaborator" to the dashboard and he/she would get separate login details to the same files and database.
The collaborator can make changes, edit and update the files in the same dashboard without any hassle. Moreover, you can also remove the collaborator after the collaboration period is ended and your login details remain the same.
Elevated Transactions for WooCommerce
The flywheel is the perfect partner for the high traffic shops getting hundreds of customers every day. The optimum caching of the Flywheel at server level and additional fine-tuning renders Flywheel's managed hosting highly functional.
Flywheel managed hosting handles every detail of your online business and also scales up as your business grows.
Staging Environment
Making changes in a high traffic website without testing them first could be a risk. The staging feature of Flywheel, however, simplifies this process.
You can try out all your page designs, product placements and shopping features in the staging environment before making the changes live.
Uptime
The most important responsibility is to keep a high traffic website or store up and running all the time and Flywheel handles this job extremely well.
The Flywheel managed WordPress hosting reduces the downtimes to the utter minimum and gives an uptime of 99.9% which is outstanding given the load and visits on a high traffic site.
24/7 Expert Support
Flywheel has a highly knowledgeable and friendly team of WordPress experts which are present for support and assistance 24/7. You can contact them, chat with them about your issue or read the in-depth articles about the common problems and questions.
The flywheel can help with any issue related to WordPress performance and sustainability which will prove beneficial in running a high traffic website or online store.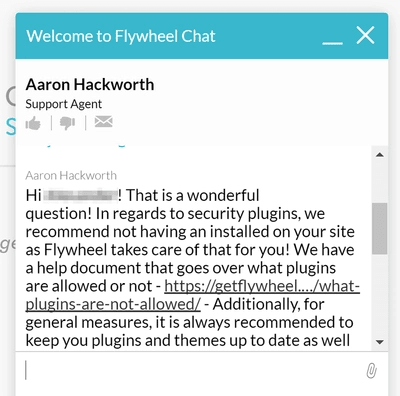 FlyWheel Managed Hosting Prices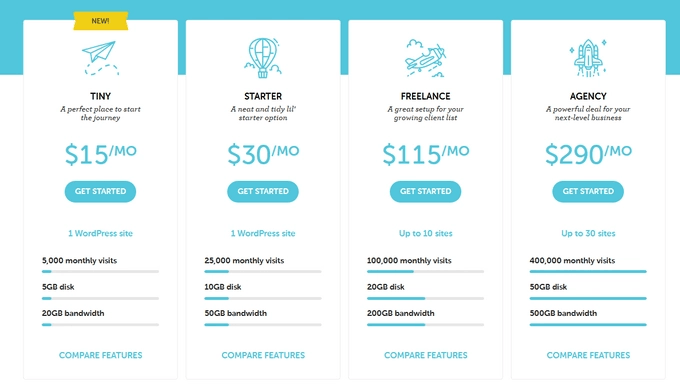 Flywheel offers annual and monthly pricing plans which range from the "Tiny" plan for simple installs to the "Agency" plan for next level businesses. If you are looking to manage a high traffic website or a busy online store, you should go for the "Agency" plan of the Flywheel priced at $217.50 monthly and efficiently incorporates up to 400,000 visits per mth, 50 GB disk and 500 GB bandwidth.
Further, you can also opt for the "Custom" plan which can vary according to your individual needs. The monthly visits can exceed from 400,000 into millions and you can get custom bandwidth and storage with it.
Both Agency and Custom plans include the following features
PHP 7.4 Ready
Genesis Framework
More than 30 StudioPress Themes
CDN
FlyCache
Simple SSL Certificates
Pros and Cons of Using Flywheel For High Traffic Websites
Pros
Rapid loading time
Easy scalability
Staging environment
Ability to utilize various plugins
Qualified team of WordPress experts for support
Cons
Costly than shared hosting
A new interface for management can be daunting
Bottom Line
High traffic websites and stores have specialized needs required to handle thousands of visitors on the site.
Flywheel does an excellent job at providing managed WordPress hosting for the high traffic sites with its multiple user-friendly features.
Though it costs more than shared hosting, the quality of Flywheel features makes it a must-have managed hosting provider.