Two of the most popular WordPress themes on the market are Astra and OceanWP. Professional designs, numerous customization choices, and compatibility for third-party WordPress plugins are available from Astra and OceanWP. The themes are accessible for free in the official WordPress themes directory (search for them using the search feature); however, premium plugin extensions that extend functionality are also available.
As we can see from my extensive reviews of Astra and OceanWP, the quality of these themes is good.
The question is, how do these well-known WordPress themes stack up against one another?
This article will compare and contrast Astra and OceanWP and examine where each theme excels.
Prebuilt Designs by Professionals
One of Astra and OceanWP's most noticeable features is incorporating high-quality pre-made designs.
Astra refers to its ready-made designs as "Starter Sites," while OceanWP refers to them as "theme demos."
A total of more than 70 designs are available for Astra, with 35 of them being free to download.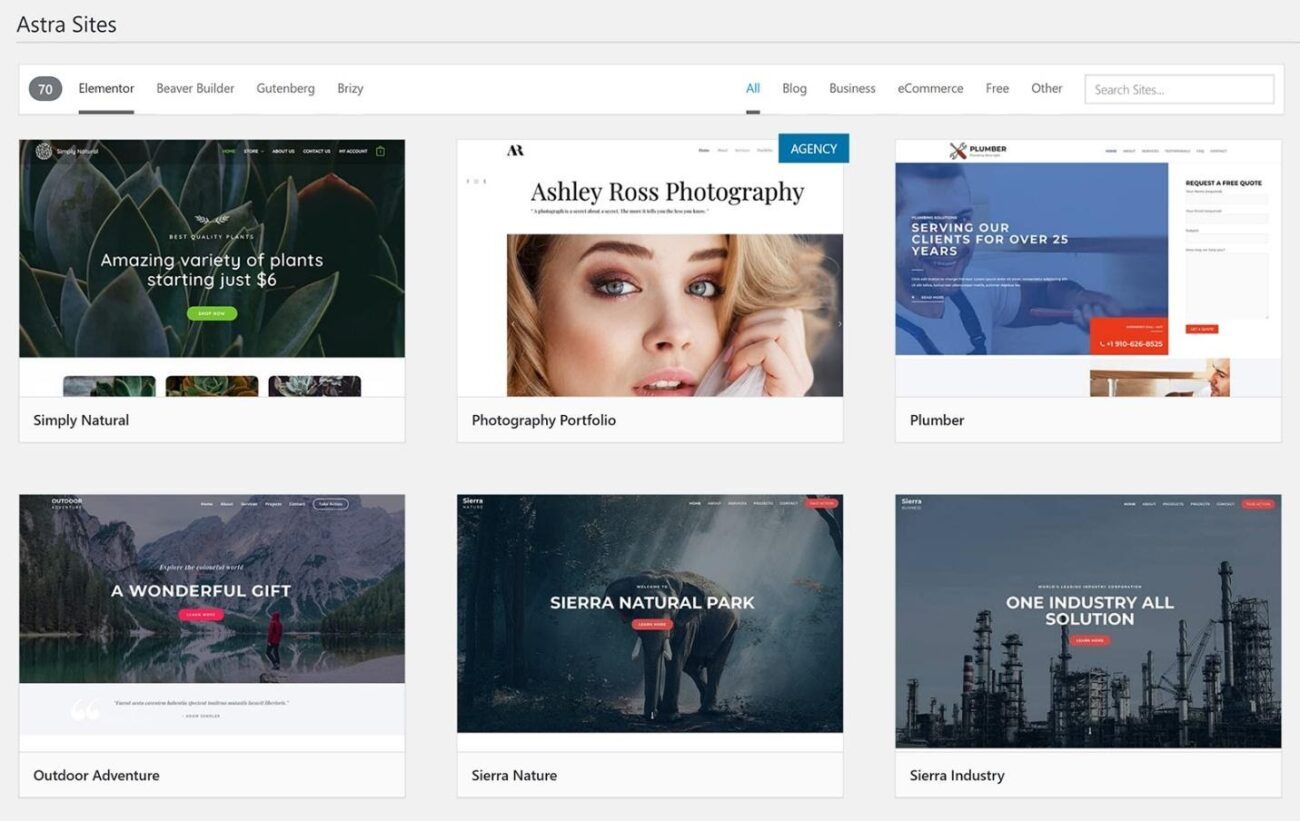 Only 13 of OceanWP's 73 pre-made designs are available for free to users.
Although the design is subjective to some extent, I believe the quality of Astra's designs is slightly higher than that of OceanWP's, and there is a more excellent selection of designs accessible.
Astra is also an AMP-ready WordPress theme, according to Google. AMP (Accelerated Mobile Pages) is an open-source HTML framework that allows you to construct user-friendly, fast-loading web pages. The fact that Google recommends the design on its official AMP WordPress website speaks much about Astra's coding skills.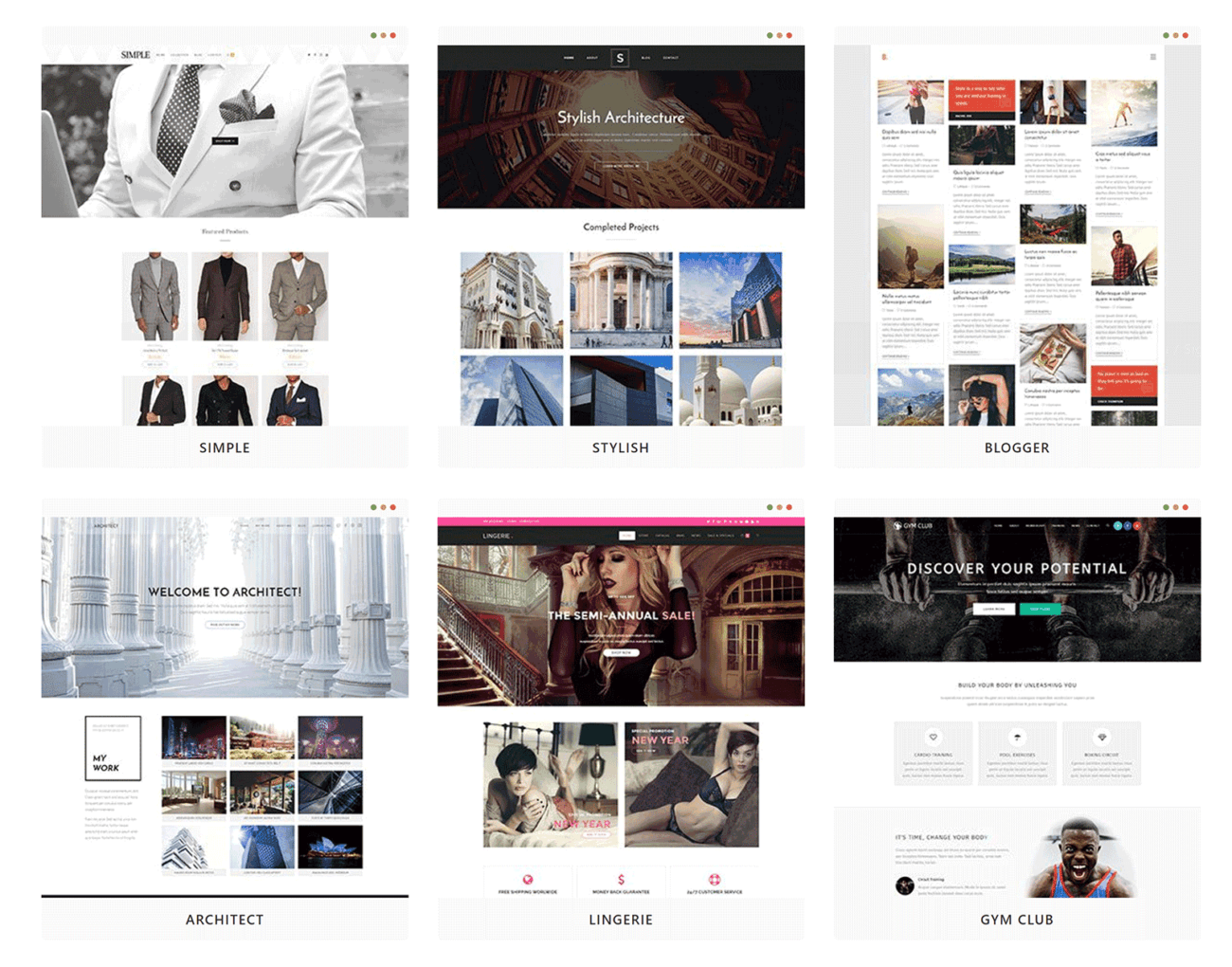 The ability to customize the design is just as crucial to website owners as the quality of the invention.
The WordPress theme customizer is supported by Astra and OceanWP, allowing you to make changes to your website design and preview them in real-time. Without a doubt, OceanWP shines in this area.
OceanWP allows you to customize more aspects of your design and offers you access to a wider variety of settings. In comparison, Astra falls short.
When it comes to design, it isn't easy to choose between Astra and OceanWP.
Astra's designs are slightly better in terms of quality.
In all themes, there are over 70 pre-made designs. OceanWP, on the other hand, only provides 13 free users.
OceanWP gives you more possibilities for customizing the look and feel of your website.
Ideally, you should look through the designs for Astra and OceanWP and develop a selection of your favourites. After that, you may put them on a test website and customize them to see if they match your needs.
The Most Important WordPress Settings and Features
Many built-in features come with Astra and OceanWP to help you create a modern website.
Both themes include WooCommerce compatibility, optimization for fast-loading websites, SEO-friendly markup code, and excellent drag-and-drop page builder assistance.
The themes are also available for translation, and right-to-left languages including Arabic, Hebrew, and Persian are supported.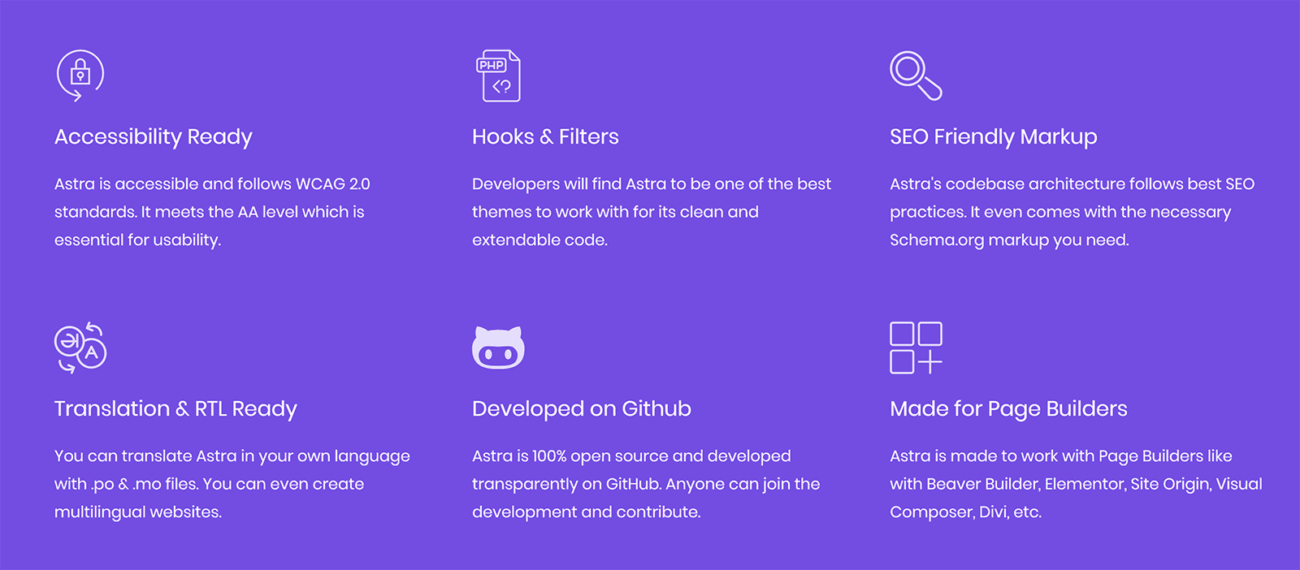 As you can see, Astra and OceanWP have a lot regarding fundamental WordPress functionality.
On the other hand, the developers advertise different characteristics on their websites.
Astra, for example, emphasizes that the theme's code has hooks and filters to assist developers in building websites. They emphasize that the article does not use jQuery and only takes 50KB of resources to load.
OceanWP's developers are particularly proud of their "market-leading WooCommerce Integration."; This includes a native shopping cart popup, a floating add-to-cart bar, and a fast-view product option.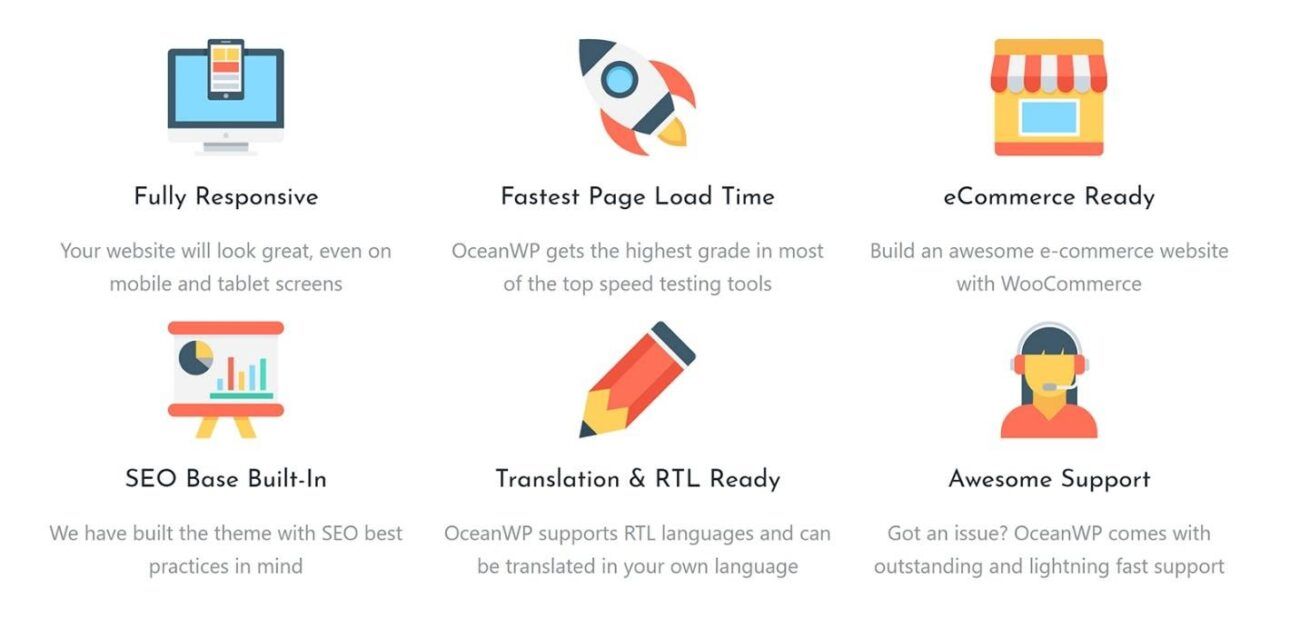 Astra and OceanWP have very little in the joint regarding fundamental WordPress functionality. OceanWP, on the other hand, allows you more control over your website and its design.
The main Astra theme settings page is essentially a landing page that connects you to the WordPress theme customizer, downloadable plugin extensions, and valuable internet connections like the Astra documentation area and Facebook group.
Everything on this page is linked somewhere else because all theme choices are handled through the WordPress theme customizer.
The WordPress theme customizer is one of my favourites. It allows you to make changes and see how they affect your website in real-time (although, as I noted in the last section, OceanWP has many more customization options in this area).
You can customize your website with Astra, but OceanWP does it better.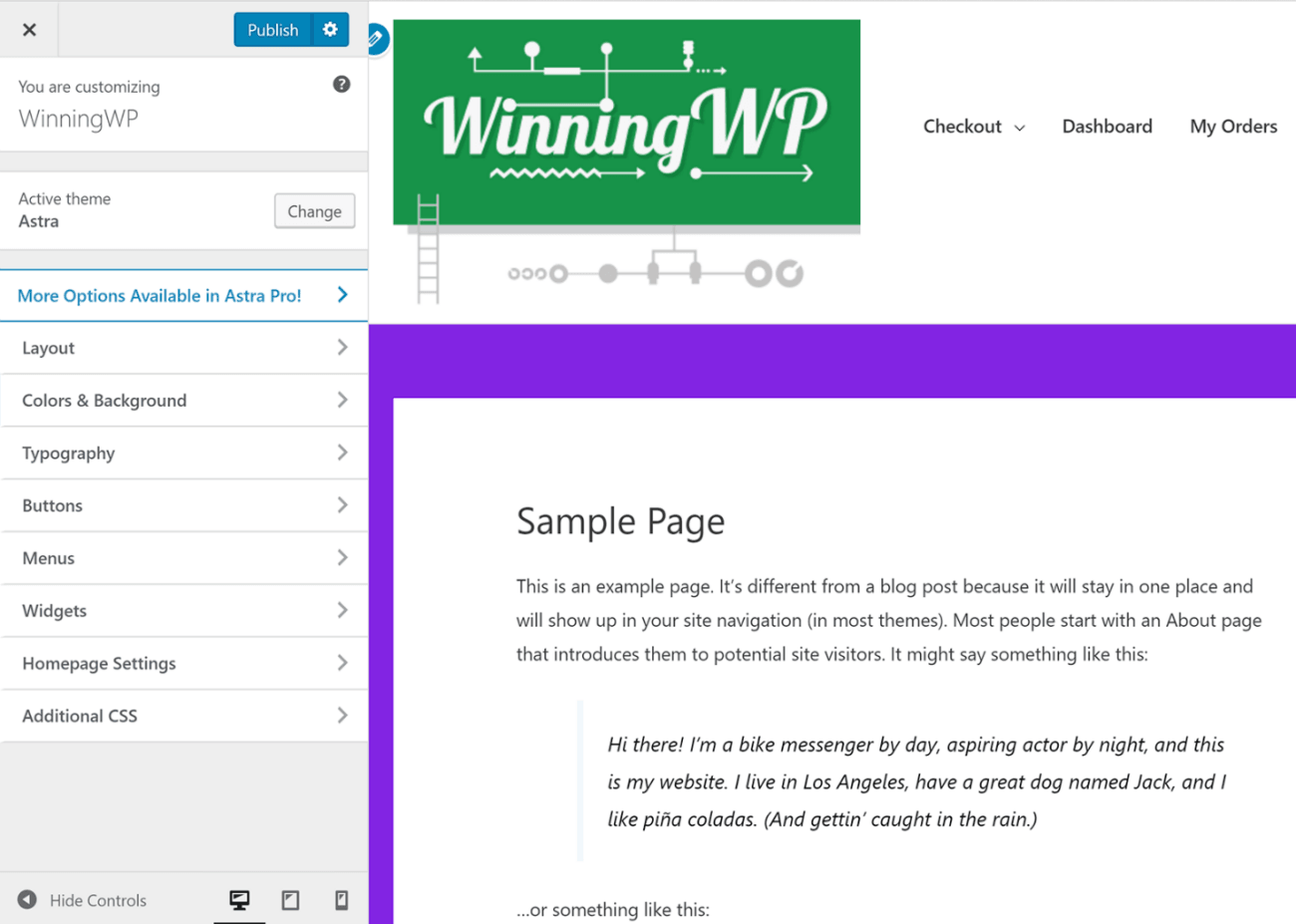 OceanWP, unlike Astra, features a separate theme settings page in addition to the WordPress theme customizer choices (Ocean Extra needs to be activated for these to display, but more on this later).
The parts that are available in the customizer can be enabled and disabled at the top of the main theme panel. Links to typical website options in the customizer, such as uploading your logo and changing your header, can be found beneath.
There's also an integrations section in this section. When you activate the theme, the API and list ID fields are available for MailChimp; however, other options emerge when you integrate OceanWP plugin extensions.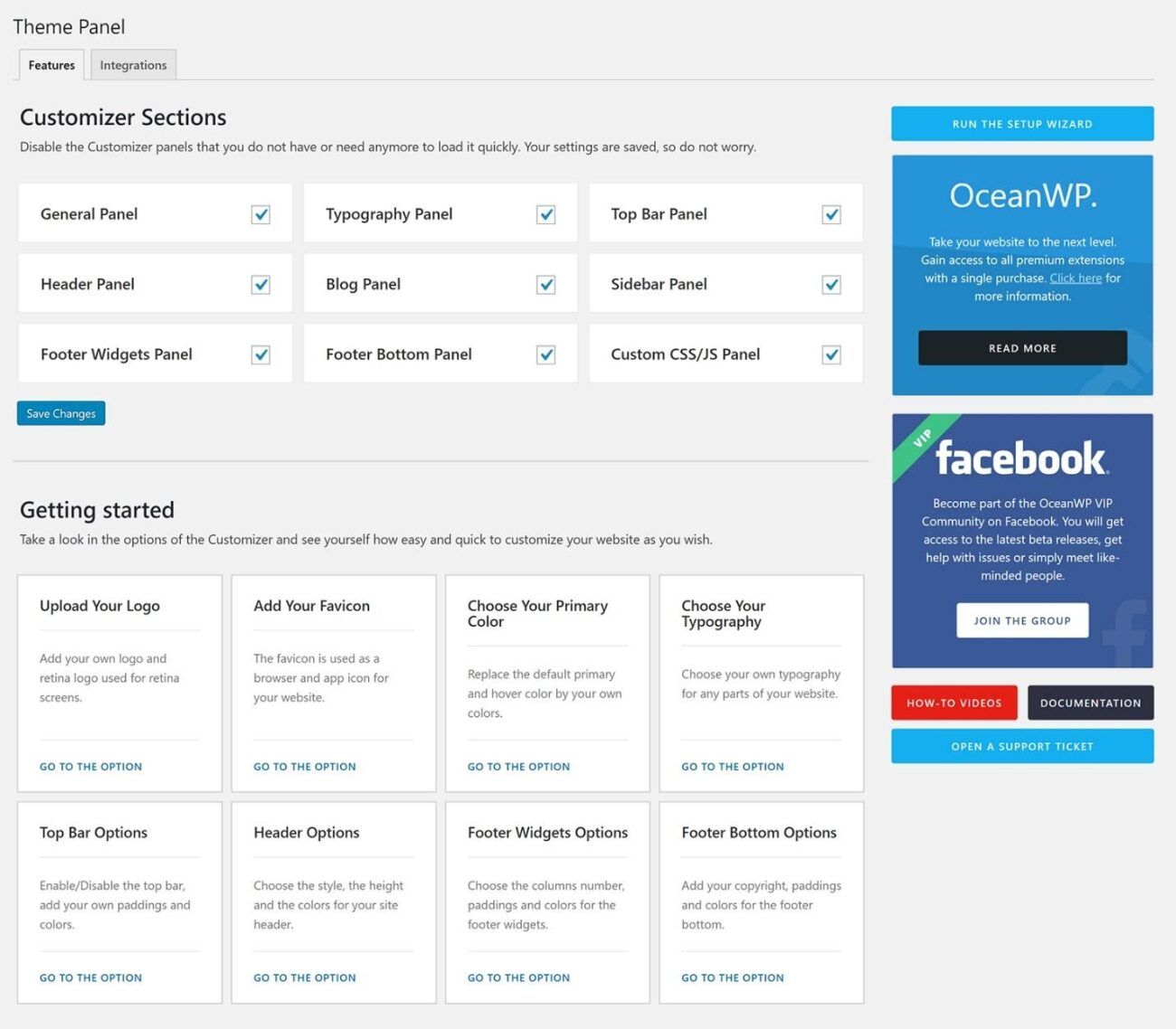 For templates you've built, OceanWP provides a library page. I feel that most website owners will benefit from this functionality.
You can use it to develop content and save it as a template. You may then use a shortcode to invoke the template in posts and pages. You could, for example, develop a mailing template that you can include in blog entries or a template that shows contact information.
OceanWP includes theme settings importer and exporter. This feature is also available as a free plugin extension in Astra.
The Scripts & Styles Panel is another helpful option panel in OceanWP. You may disable and enable the Javascript and CSS that power your website design here.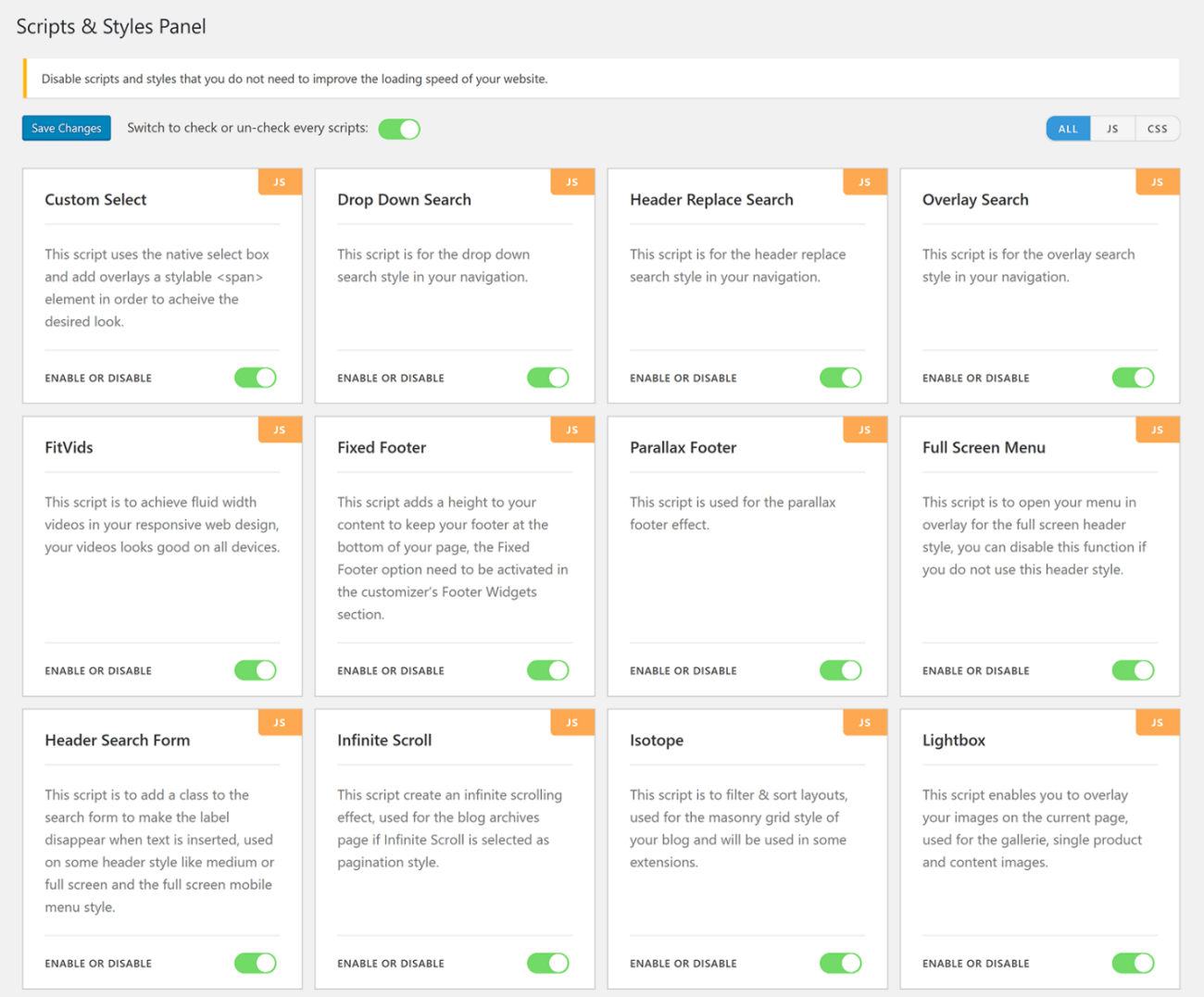 Both Astra and OceanWP contain tools that will aid WordPress users in creating websites. Third-party plugins are well supported, from WooCommerce to drag-and-drop page builders like Divi.
You can't go wrong with either WordPress theme when creating a modern WordPress website. However, OceanWP gives you a lot more flexibility when customizing your website.
Extensions for Plugins that are Free
Plugin extensions for Astra and OceanWP can be deployed to add functionality to your website.
Astra now actively supports nine free extensions, down from the 12 officially supported plugins when I wrote my Astra review earlier this year.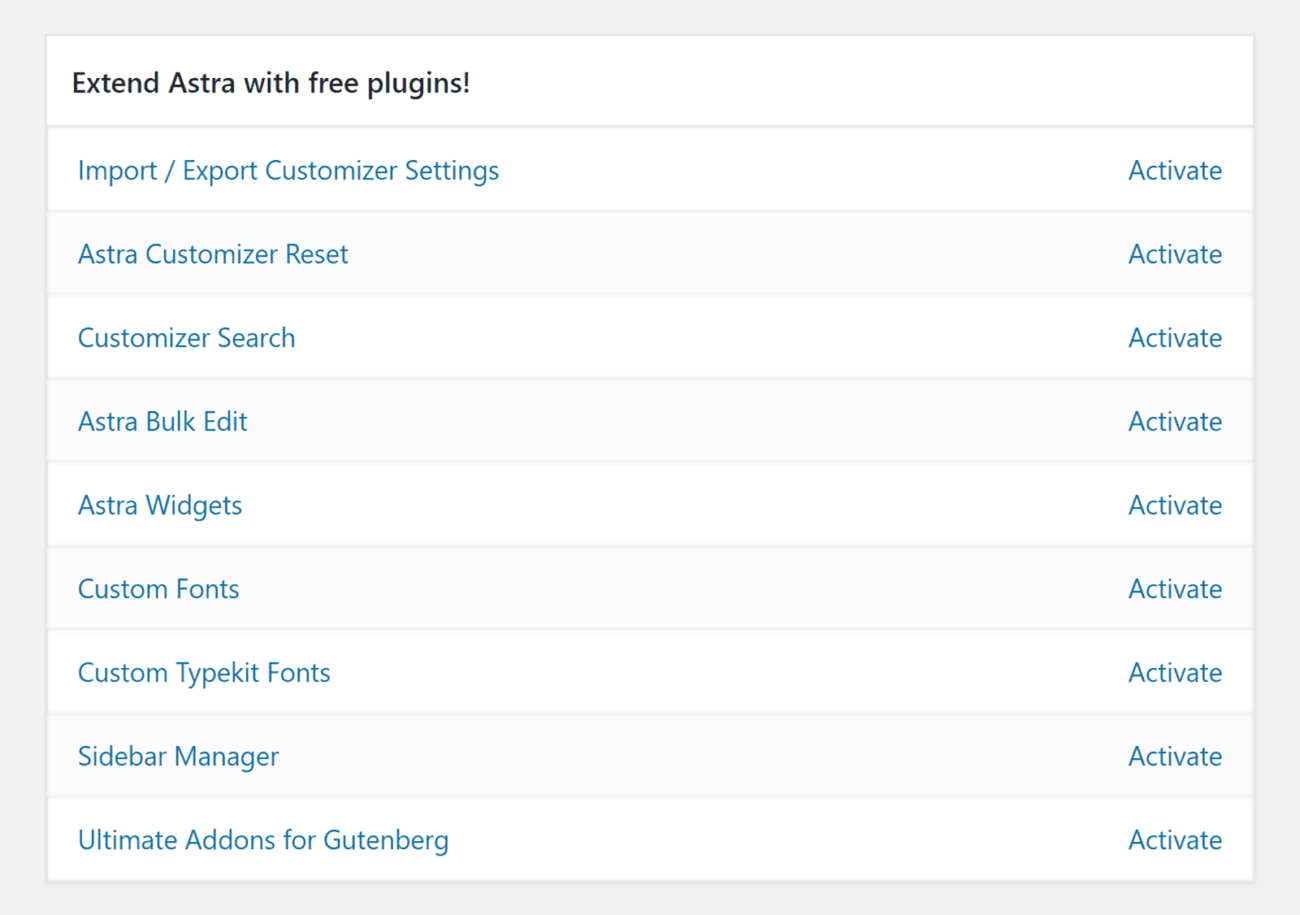 Import/Export Customizer Settings, Astra Customizer Reset, and Customizer Search are three suggested free plugin extensions built exclusively for Astra.
Astra Bulk Edit allows you to change the meta information of multiple posts and pages at once, which I believe will be valuable to most Astra users.
While I understand the necessity to keep the basic version of Astra light, I believe it would be better to include these plugins directly into the theme rather than requiring additional plugins to be active because they bring functionality to the back end of your website.
The other five free plugin extensions aren't tailored to Astra. Although Brainstorm Force created them, the creators of Astra, the plugins have been listed to aid in the promotion of their goods.
Astra Widgets is a free plugin that adds widgets for lists, addresses, and social media accounts to your WordPress dashboard. Like Custom Fonts, Custom Typekit Fonts, Sidebar Manager, and Ultimate Addons for Gutenberg, it can be used with any WordPress theme.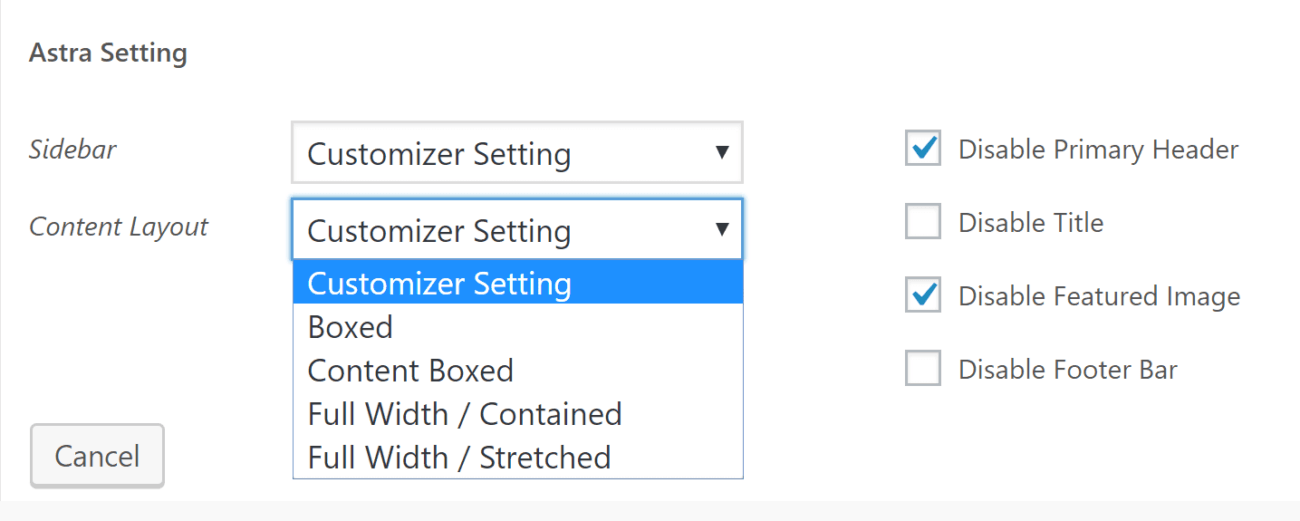 After you've launched OceanWP on your website, you'll notice a notification advising you to install Elementor, Ocean Extra, and WPForms.
Be advised that Ocean Extra is a recommended and mandatory plugin. You won't execute the OceanWP setup wizard or access the main theme control panel until Ocean Extra is enabled. Meta boxes, an importer and exporter, and other features are included in the plugin.
It's a little odd how they've set it up this way. All of this functionality should be built into the theme as a whole.

OceanWP's official extensions page contains 21 plugins. Eight of these are labelled as free, but since Ocean Demo Import's functionality is now in OceanWP Extra, which is required, we're left with six more free plugin extensions.
Stick Anything allows you to add Anything to a page. Modal Window adds modal windows, and Entries Slider highlights your blog posts in a slider.
Other free plugin extensions include the Custom Sidebar sidebar manager and the Product Sharing and Social Sharing social media sharing plugins.
Like Astra, I believe that most of the functionality in these free plugin extensions could be merged into the core theme and controlled from the main theme options panel.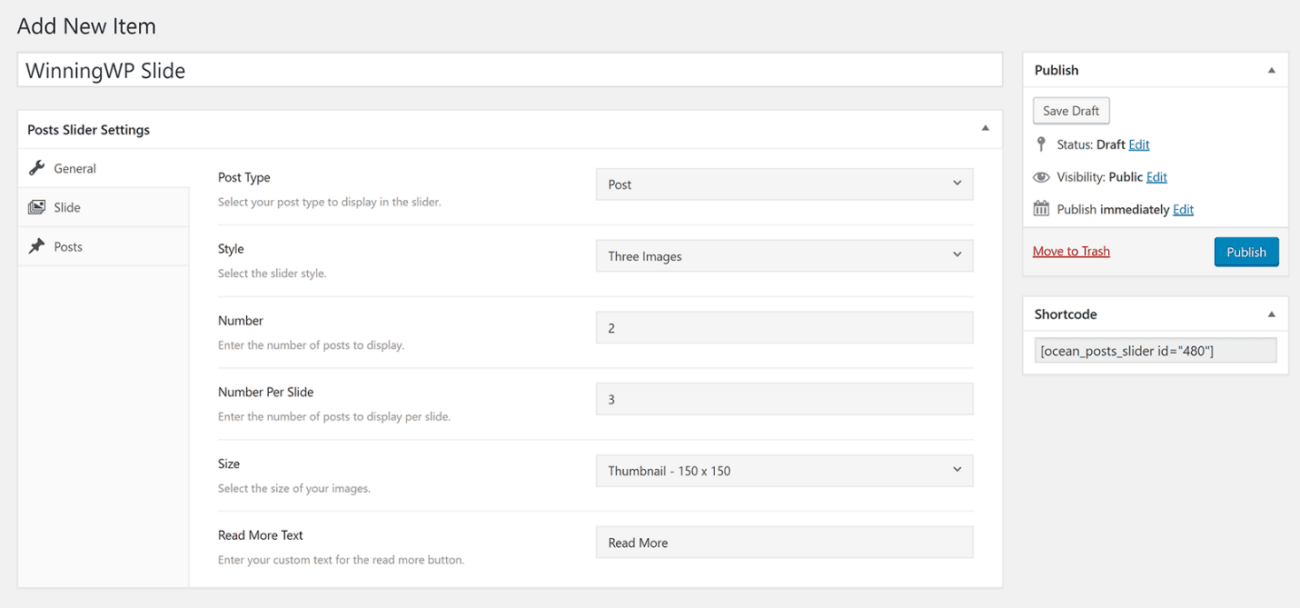 Neither Astra nor OceanWP comes out on top for free plugin extensions.
Both themes encourage the usage of plugins that add essential functionality that should, in most cases, be built into the core theme. Astra also advertises plugins that it has created that aren't made exclusively for the theme.
What Are the Differences Between the Free and Paid Versions?
Everyone, including those who purchase premium extensions, must install the free versions of Astra and OceanWP; the free WordPress.org versions are commonly referred to as the "core" versions.
Many WordPress users will only utilize the core version since they do not have the funds or willingness to pay for premium extension updates. So, how do Astra and OceanWP's free versions compare?
As we've seen, both WordPress themes share a lot of the same characteristics, such as fast-loading pages, WooCommerce integration, and WordPress theme customization.
Both themes have a library of free pre-made designs.
I think the quality of the pre-made designs offered for both themes is superb, yet I guess Astra has a slight edge.
Astra has a clear advantage in terms of variety, with 35 free theme demos compared to OceanWP's 13 free theme demos. Within the WordPress theme customizer, OceanWP, on the other hand, gives you a lot more possibilities.
However, OceanWP lags behind Astra in a few areas.
OceanWP's installation process, for example, will need to be revised by the developers. After activating OceanWP, a notification appears stating that Ocean Extra is a recommended plugin; This implies that the plugin is optional, but users will be unable to use the setup wizard, import theme demos, or use the theme options panel. All of which are required to use the theme.
The way OceanWP theme demos are set up is a more significant issue. As previously said, OceanWP provides 13 free theme samples, whereas Astra offers 35.
The issue with OceanWP is that all of its free themes require the installation of at least one expensive extension to work correctly. Key components of the designs are missing without them.
The variety of options accessible in OceanWP's WordPress theme customizer area is remarkable, but the theme demo system's implementation is fundamentally faulty. If you wish to use an OceanWP free design, you'll either have to pay for the appropriate premium extensions or make do with the design's limitations.
I believe Astra is a better option for free users for these reasons.
Modules and Extensions for Premium Plugins
Up until now, we've been concentrating on what's accessible in the core editions of Astra and OceanWP. Because these versions are free to download, more WordPress users are likely to use them.
It's crucial to remember, though, that both Astra and OceanWP are freemium products, with the developers relying on the sale of paid plugin extensions to keep afloat.
You may unlock the full power of these themes by upgrading to Astra Pro or OceanWP's Core Extension Bundle, which gives you access to all paid theme demos and premium plugin extensions.
Let's take a closer look at the premium Astra and OceanWP extensions offered.
In Astra Pro, there are 18 modules to choose from. There is no way to buy these items separately. Instead, all modules are unlocked when you buy an Astra Pro license.
Colours & Background, Typography, Spacing, Blog Pro, Mobile Header, Header Sections, Nav Menu, Sticky Header, Page Headers, Custom Layouts, Site Layouts, Footer Widgets, Scroll To Top, WooCommerce, Easy Digital Downloads, LearnDash, LifterLMS, and White Label are the modules featured in Astra Pro.
As you can see, Astra Pro significantly improves the theme by providing a slew of new design options and customization settings to the WordPress theme customizer – opportunities that the accessible version of Astra badly lacks.
Blog Pro, Custom Layouts, Site Layouts, and Page Headers are just a few modules that expand the options for designing unique website layouts.
Astra's pro version includes various necessary modules for agencies and web design firms. Astra's white labelling allows you to rebrand Astra as your own. At the same time, modules like WooCommerce, Easy Digital Downloads, LearnDash, and LifterLMS make it easier to connect Astra to third-party plugins and services.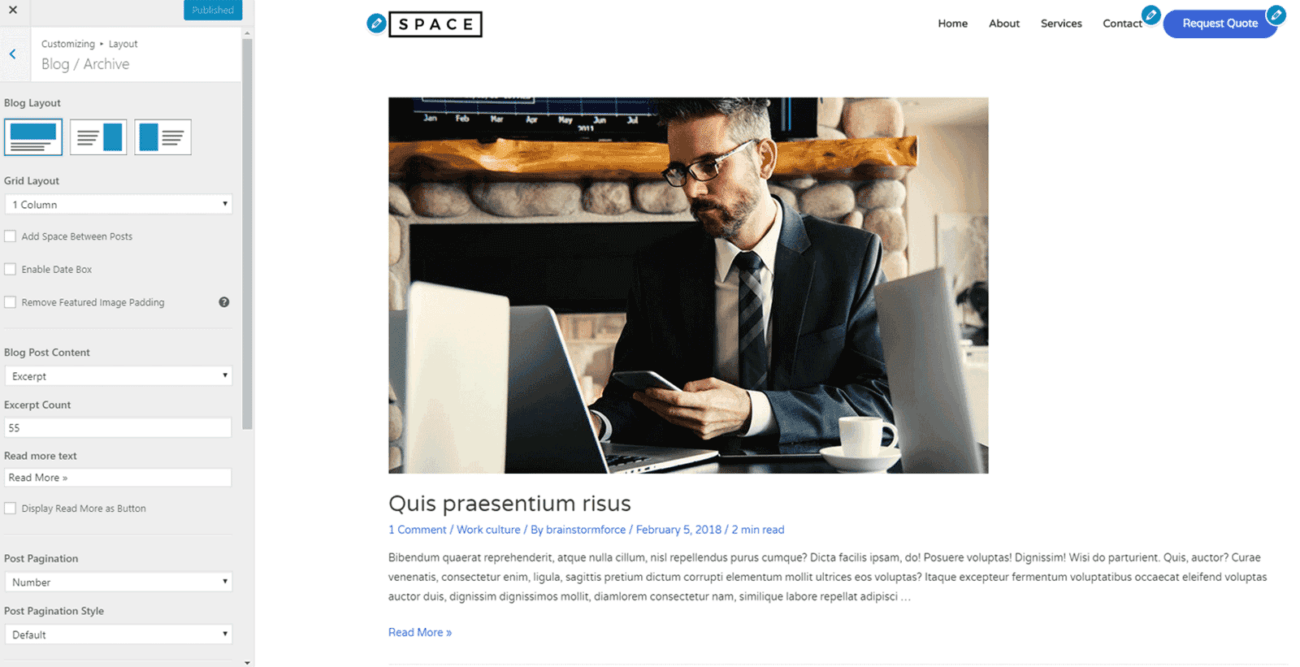 OceanWP comes with a total of 13 premium plugin extensions. These can be purchased singly or as a set.
Full Screen, Cookie Notice, Popup Login, Instagram, White Label, Portfolio, Woo Popup, Sticky Footer, Ocean Hooks, Elementor Widgets, Side Panel, Sticky Header, and Footer Callout are among the premium extensions available.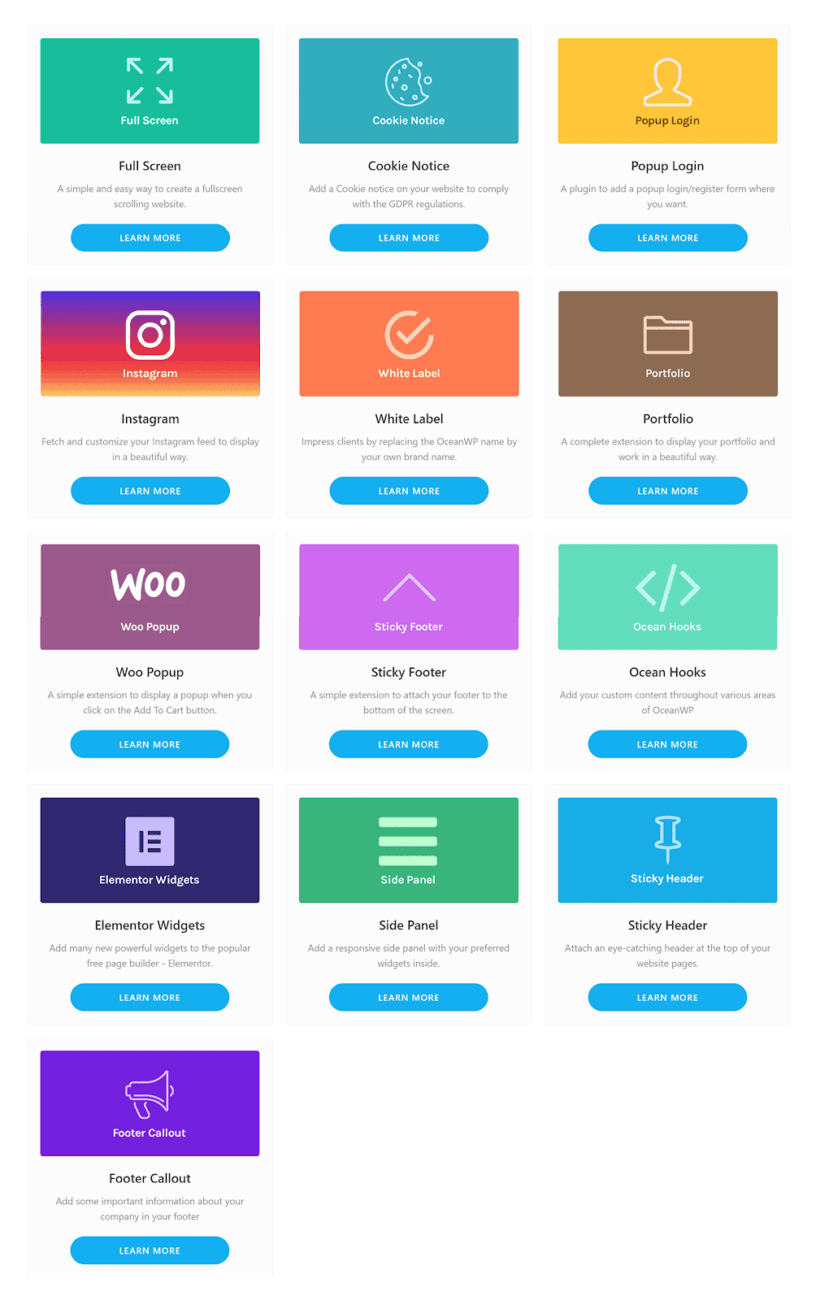 A variety of OceanWP premium extensions allow you to change your website's style. There is a sticky footer, a footer callout, a side panel, and a sticky header. There is a white labelling extension, just like with Astra.
There's also a highly customizable portfolio extension. Shortcodes can add newly created portfolios, and the look can be tweaked in the WordPress theme customizer.
Some OceanWP premium extensions are beneficial, but they aren't very theme-specific. The cookie notice and Instagram WordPress plugins, for example, function great, but WordPress.org has a lot of other options.
One of the better extensions includes a slew of extra Elementor widgets to help you improve the appearance and feel of your content. OceanWP works nicely with other drag-and-drop page builders. Still, given that the developers advocate Elementor throughout the installation process, it's no surprise that an Elementor plugin extension is offered.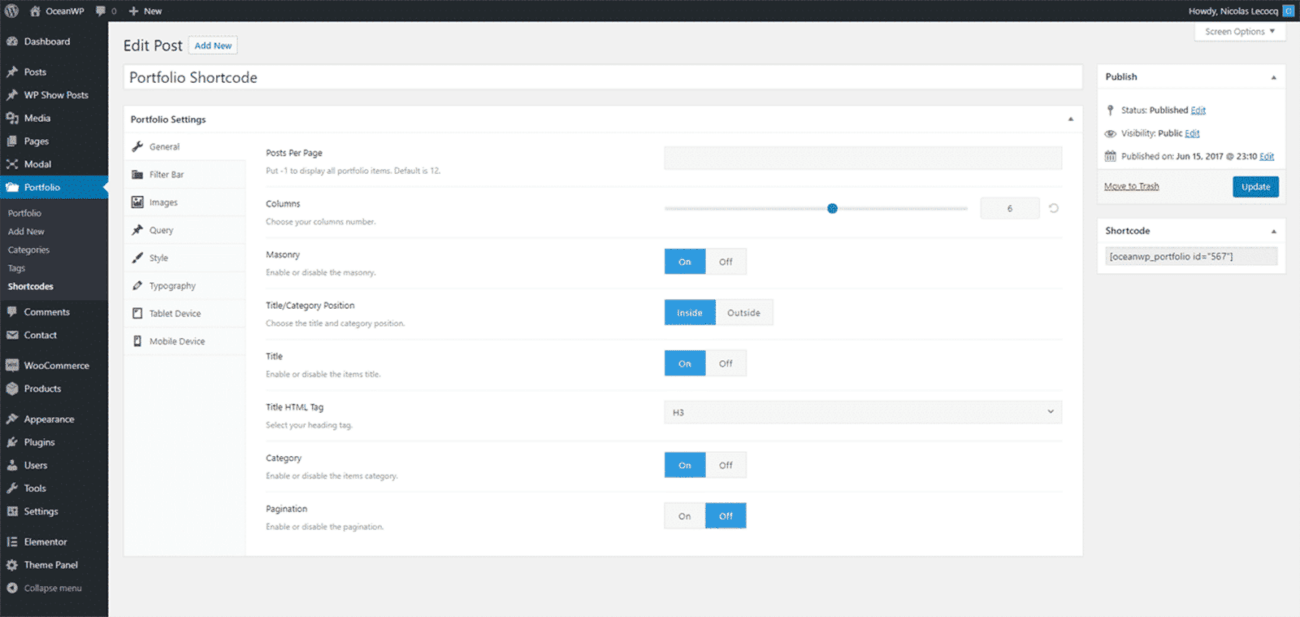 When comparing the premium modules and extensions available for Astra and OceanWP, I believe Astra Pro provides better value because the plugins are more specialized for Astra.
In some ways, it's dishonest to suggest Astra Pro is superior because the modules in Astra Pro address the free version's lack of customization choices. However, if OceanWP wins the battle of the best features and settings, Astra Pro must take the lead in premium plugin extensions.
How much does it cost to use Astra and OceanWP?
Both Astra and OceanWP are free to use, but you won't see all of the theme demos if you use the free versions of these themes. Many of the key features and settings found in paid modules and extensions will also be absent.
While I understand why so many website owners choose the free versions of Astra and OceanWP, I recommend that everyone investigate the premium versions, which are reasonably priced.
Astra Pro is available for $59; For a year, you'll have access to all Astra Pro modules, as well as premium support and upgrades for an infinite number of websites.
You'll get access to all 70 starter site theme demos, their portfolio plugin, plus your pick of Ultimate Addons for Beaver Builder or Ultimate Addons for Elementor if you purchase their essential bundle for $169. A $249 expansion bundle is also available, providing access to more Brainstorm Force premium plugins.
A 14-day money-back guarantee is included with all plans.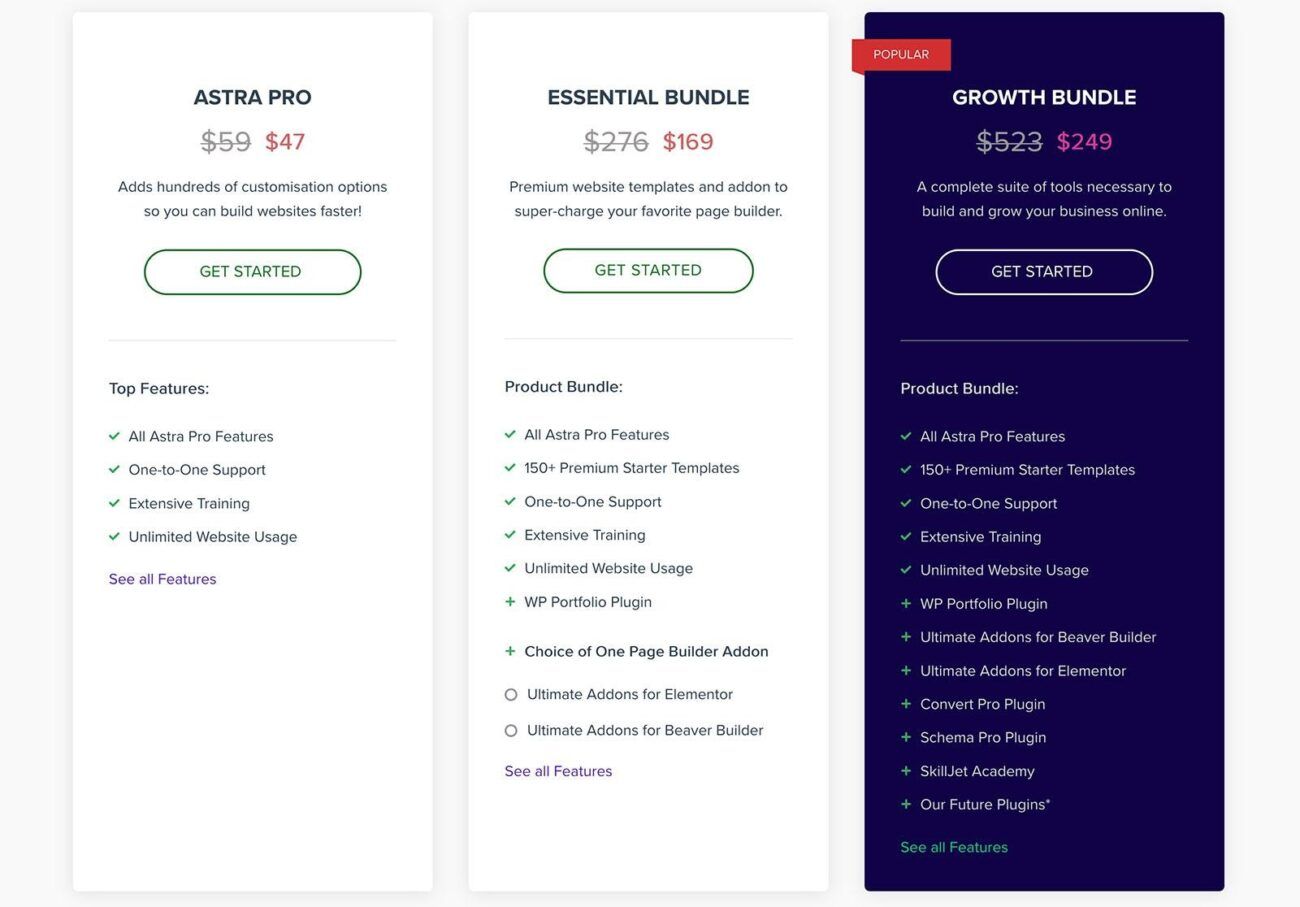 Unlike Astra, the OceanWP developers allow users to purchase premium extensions individually. All premium OceanWP extensions are reasonably priced at $9.99 per year, but I'm confident that most customers will choose the OceanWP Core Extensions Bundle instead because it provides superior value.
With all bundle subscriptions, you get 12 months of support and upgrades, access to all premium plugin extensions, and access to all premium theme demos.
A single license costs $39, a three-website permit costs $79, and a perpetual license costs $129.
All programs come with a 14-day money-back guarantee.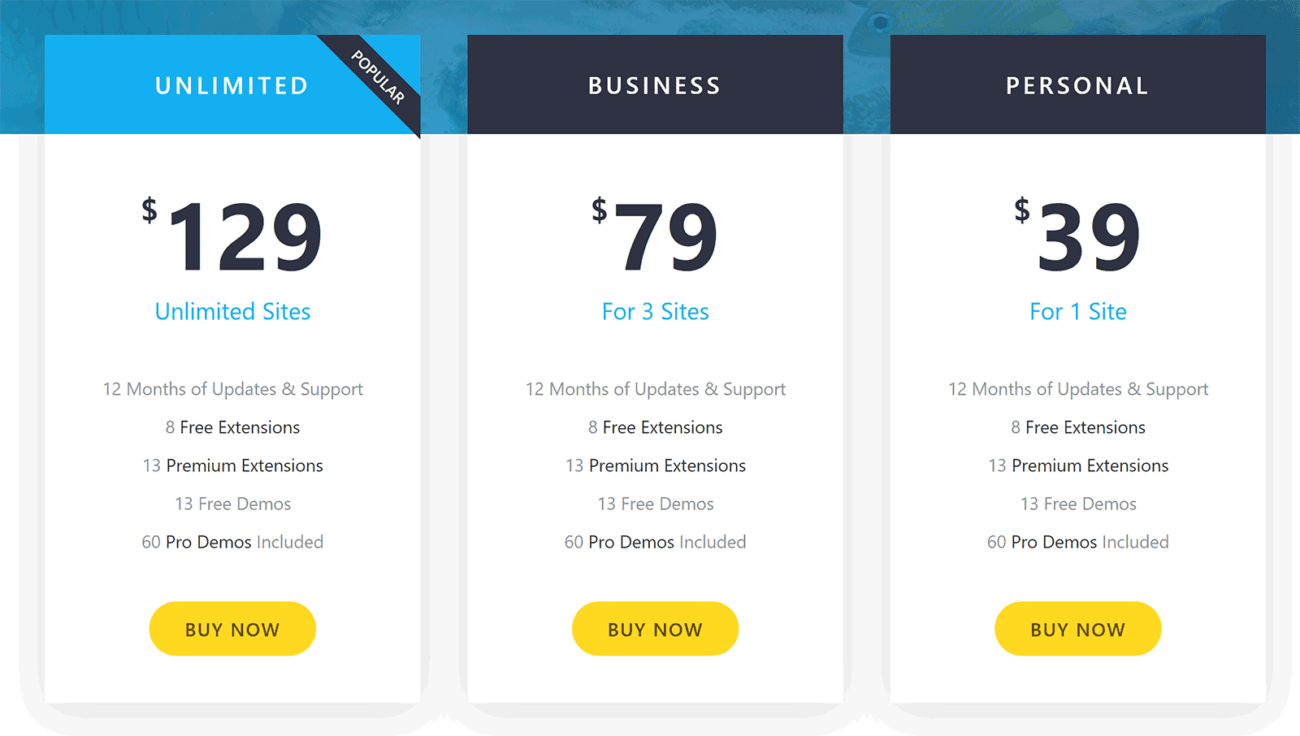 Both Astra and OceanWP's premium plans are pretty cost-effective.
When you buy an Astra Pro subscription, you get support and updates for an infinite number of websites. However, you'll need to upgrade to a higher-priced subscription to get access to all of Brainstorm Force's theme samples and extra plugins.
Purchasing an OceanWP plan, on the other hand, grants you access to all premium theme designs and plugin extensions. However, you'll have to pay more for maintenance and updates for more websites.
OceanWP is the cheapest option, with a single license costing $39 and unlocking all theme features. However, because there are no restrictions on usage, agencies and web design firms may prefer Astra Pro.
Both themes contain a lot of cool features and upgrade choices that aren't too expensive.
I believe Astra is the superior free alternative because OceanWP's free theme demos require paid plugin extensions to work correctly. You'll also have access to more theme demos. All premium plugins and designs are unlocked if you upgrade to the OceanWP Core Extensions Bundle, so these objections aren't valid.
Similarly, the accessible version of OceanWP has many more customization choices than Astra, so if theme customization is crucial to you, OceanWP might be the best option. If you plan to purchase Astra Pro, these complaints aren't as valid, adding hundreds of different design and layout options.
The truth is that most WordPress users find it difficult to distinguish between Astra and OceanWP.