If you are a WordPress website owner and trying to establish your online presence in the world of online business, then after choosing your domain name and web host, the very next thing that grabs your attention would be "The Themes" for your website. If you are a novice in the world of WordPress, then you might not know that the themes are not there for appearance only, themes consist of specific programming codes of HTML, CSS, PHP, and JavaScript that directly affects the speed and performance of your overall speed of the site.
You don't need to worry if you are not familiar with any of the above-mentioned coding! Because the purpose of the themes is to display whatever your business is about.
That's why you should first determine which sort of display your business needs. Maybe you are running an online store, a food blog or a business website. All of these requires different types of display. Therefore, choose wisely which these themes offer appearance and features before finalizing any one of them.
Wait for a second! Is it enough to choose an eye-catching and rich in feature theme that comes following your needs?
Not exactly!
The right theme for your website would be not only good in appearance but also helps your WordPress site load faster.
Why does this matter?
According to experts, if your site takes time longer than 3 seconds, more than 53% of people will hit a back button, and this will have a negative impact on your Google search engine ranking.
Google and Bing take the website loading speed as an essential factor in determining your website rank and give you a score according to the website loading speed.
Therefore, the theme helps a lot in determining your Google rank by loading faster your site.
Now! The question would be, how come we know that the theme which we decided is speedy enough to load our site quickly?
Table of content
How can we check the website speed- the best WordPress theme?
Once you decide the WordPress theme for your site, you can check its performance on the Pingdom website and also On GTmetrix. You can check your themes speed by putting the URL in the text box, and you will get the overall site speed.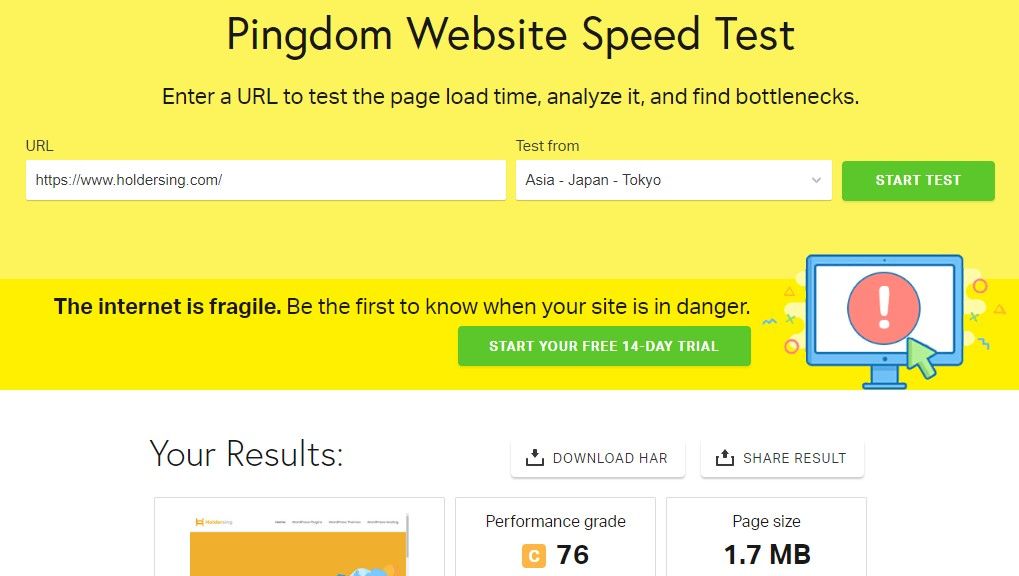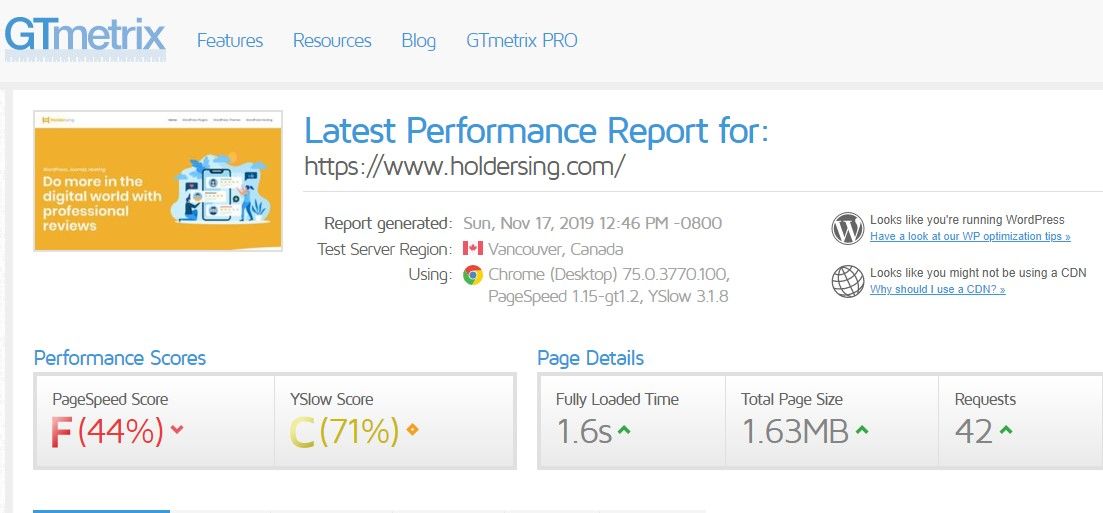 Fastest WordPress themes for ultimate site speed 2019
Finally, here come the best WordPress themes of 2019. We have compiled the list without any order, and all of them are equally great in terms of look and performance. All of these themes are lightweight and consist of quality codes to speed optimize your WordPress site.
GeneratePress WordPress Theme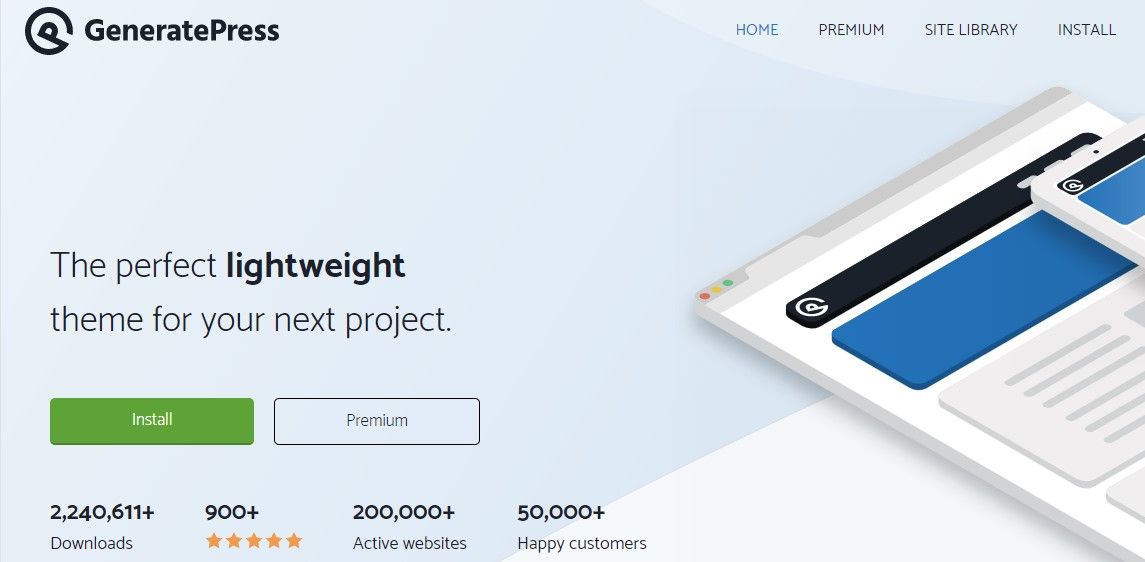 GeneratePress is a beautiful world-class theme which is available as both a free and paid version. With over 2,132,278 active downloads and a 5star rating, it proves to be one of the best WordPress themes in the WordPress theme directory. The free version offers plenty of impressive features yet the paid version($49) comes with more extraordinary customizable features so, you can use it to create any website.
Some of the key features are as follows;
One of the most admiring features is it is incredibly lightweight, as most of the themes take 1mb to 10mb, it only takes 30kb to load.
Simple JavaScript usage makes it much functional and less threat to render blockage issues.
The theme is highly compatible with all of the WordPress plugins because of its standard WordPress coding.
More than 15 modules are available to satisfy your niche, and you can activate/deactivate any of these modules to improve your website speed.
The paid version allows you to customize any changes in color, style, and typography and you can create any custom sections in your pages.
You can translate languages up to 14 languages.
It comes with built-in support for Schema.
Supports page builders like Elementor and Beaver.
It comes with built-in readymade GeneratePress sites. Which allows you to head start any site right away.
Astra theme
When we talk about the best theme with the highest speed and lucrative layouts, then Astra is one of my favorite themes. Brainstorm Force the builders of Astra claim that no other WordPress theme can beat Astra for the highest speed loading feature. And to a great extent, Astra lives up to this claim with most top speed grade performance up to 90% in Google Dev, Yslow, and Pingdom.
The reason behind this highest speed is that Astra uses 'vanilla JavaScript' other than jQuery that improves the load time less than 0.5 seconds.
Astra is not only lightweight but also highly customizable. It is a great WooCommerce theme, and if you own an online store, this theme will ease out your life when you could customize its entire features like cart, layout, and sale notifications.
It's available for free on wordpress.org, and if you want to extend affordable add-ons are available to customize its features.
It is highly compatible with WordPress plugins
Extremely lightweight and uses only 50kb to load
It can integrate very well with all of the page builders like Elementor and goes seamlessly well.
Site layouts are available with the pro version, where you'll get endless options to customize the designs like colors, backgrounds, typography and anything related to WooCommerce integration.
Astra pro comes with many options, which start at $59 with 20sites to $249 for agency bundle up to 50 sites.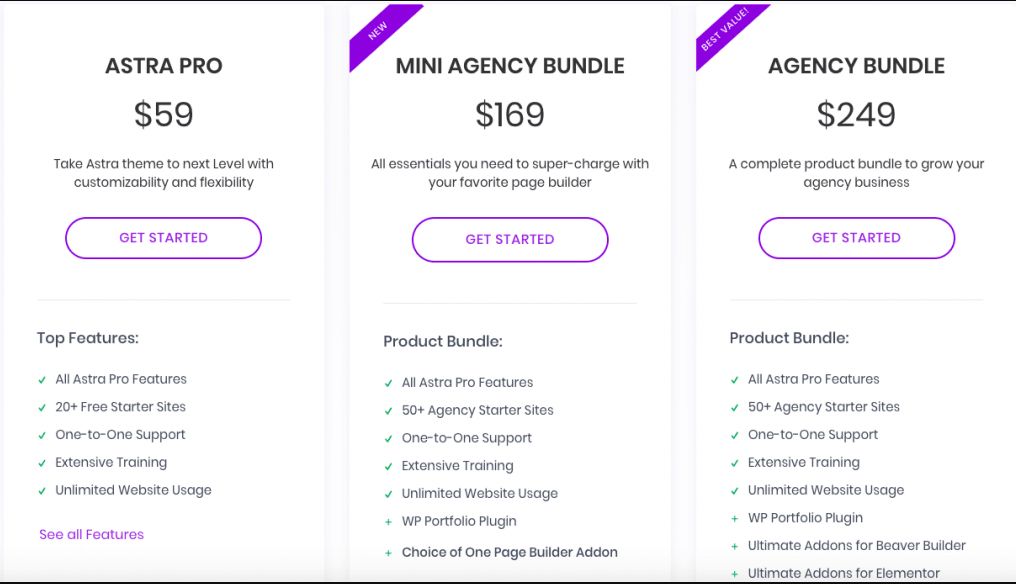 Newspaper theme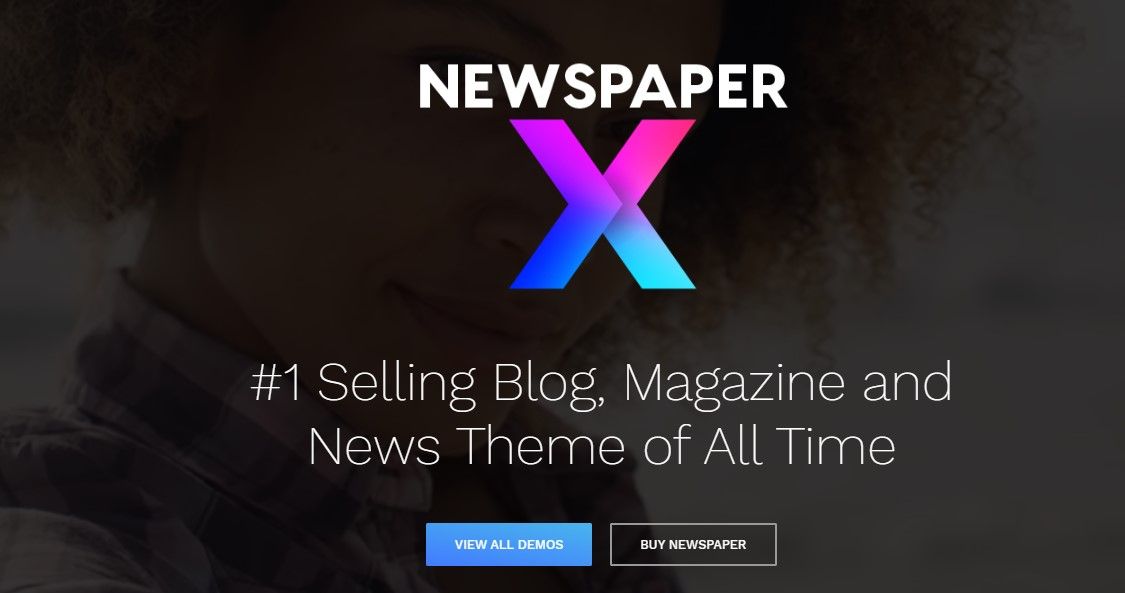 As the name describes it, the "Newspaper" theme is highly productive for news-related websites. With over 86,000 happy customers, this theme is highly reputable and provides the best solutions to online publications, magazines, and journals.
The Newspaper is a well-optimized theme with over 97% scores in speed tests. Get a modern and sleek look for your WordPress website with an extreme speed optimized theme.
The content templates for website demos are very selective.
The interface is truly user-friendly, with front-end intuitive and fully customizable.
WordPress plugins integration is allowed without any extra cost.
It is highly recommended because of exclusive demos and most recent updates, which make it a content-focused multi-purpose WordPress theme.
Another remarkable feature of the Newspaper theme is it comes with a custom built-in tagDiv page builder tool, which is a perfect page builder tool for WordPress site.
You can buy this theme from Themeforest marketplace at a starting price of $59 for lifetime access.
Divi theme
Divi by Elegant themes is a multi-purpose theme that can be used to create multi-concept websites, either it can be a business site, online portfolio, an eCommerce store or any educational institute.
It comes with Divi page builder, which makes Divi theme highly customizable, and you can create a new page with a drag and drop option.
If you are aware of CSS codes, then you can customize and redesign modules with this Divi builder.
More than 800 exclusive website layouts and 100+ full website packs.
The Divi theme comes with 30 days money-back guarantee.
More than 46 modules are offered with endless customizable options like buttons, slider, call to action, and videos/audios.
Extremely useful for website builders and web designing agencies because they can create a beautiful website within no time.
Once you purchase Divi theme, you can also get access to Elegant themes Divi documentation that helps you how to create your WordPress website.
You can buy both Divi Theme and Divi page builders at an affordable price of $89, which is an excellent price to get both of them.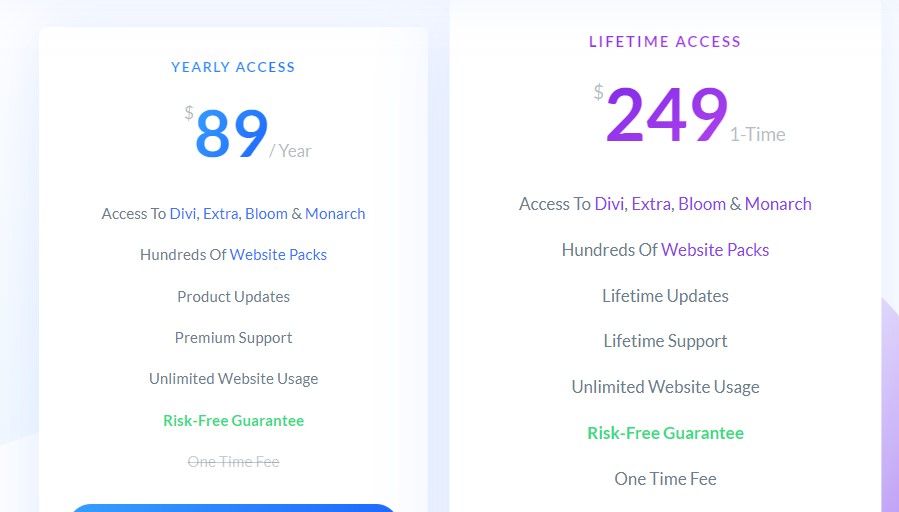 Schema WordPress theme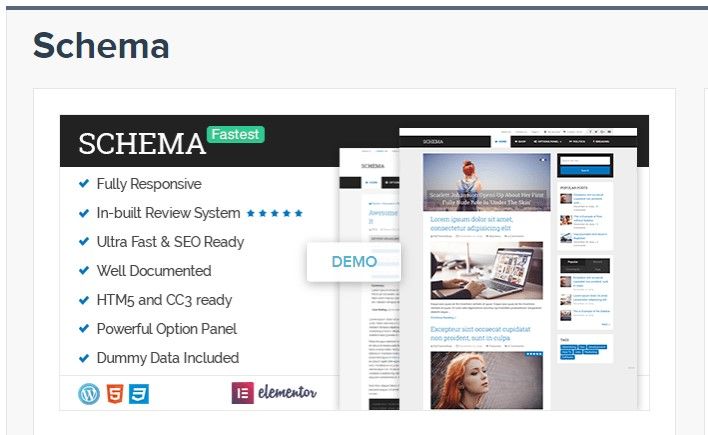 Schema is a speedy and SEO friendly theme that is specially designed for bloggers and entrepreneurs. It is highly recommended because of its high-end rich features, which include an in-built review system, rich snippets, and ad management modules.
WooCommerce integration is incredible, with a schema theme. It is instrumental if you own an online store because it offers a high-end streamline eCommerce layout.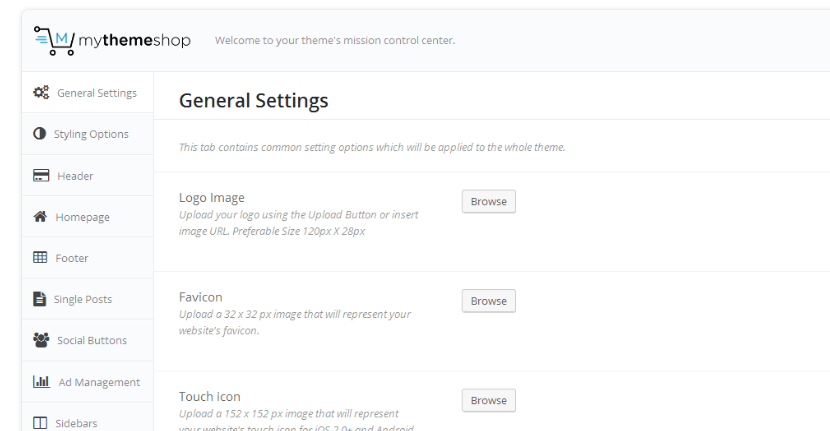 It offers multiple header layouts to enrich your site look.
Extremely fast-loading up to 93% and easy to use.
The "import-export option" allows you to import any content demo layouts from Mythemeshop's website quickly.
Highly responsive design
The ad management table helps you to manage all of your ads running on your website.
Built-in support for related posts is available, and there is no need to install a plugin to control your related posts updates.
Translation ready option allows you to translate multilingual websites instantly.
Google font's option allows you to choose fonts according to your taste from Google fonts on your website.
Customer service is incredible. If you come across any problem, they will instantly respond to solve the issue.
The interface is highly customizable, and you can change the settings of the standard-setting area according to your choice.
You can buy Schema from Mythemesshop for $59 for three sites, and it also comes with 30 days money-back guarantee.
Summing up
I hope you liked my review about the best WordPress themes for ultimate site speed . all of the themes mentioned above are highly responsive with incredible loading speed. You can get customize features to attain the appearance of your choice. So when you select any WordPress theme other than appearance and layout, the focus point should be how much SEO friendly are these themes so you could get higher Google search engine ranking.
If I suggested anyone of them, I would like to recommend GeneratPress and Astra themes which are SEO friendly and also come with many customizable options and paid plugins to change the appearance of your site.