Exponent is an all-in-one pack for building start-up and WordPress site. Its specialty lies in its pre-built 26 demo sites that provide you everything required for a start-up website, now you can quick start the foundation of your new site by adding your own text and images. Moreover, you can quickly set all of the basic settings with the full visual interface. Exponent theme is built by the same team that made Oshine theme which is one of the best selling theme trusted by more than 26000+ active customers.
Exponent Theme Key Features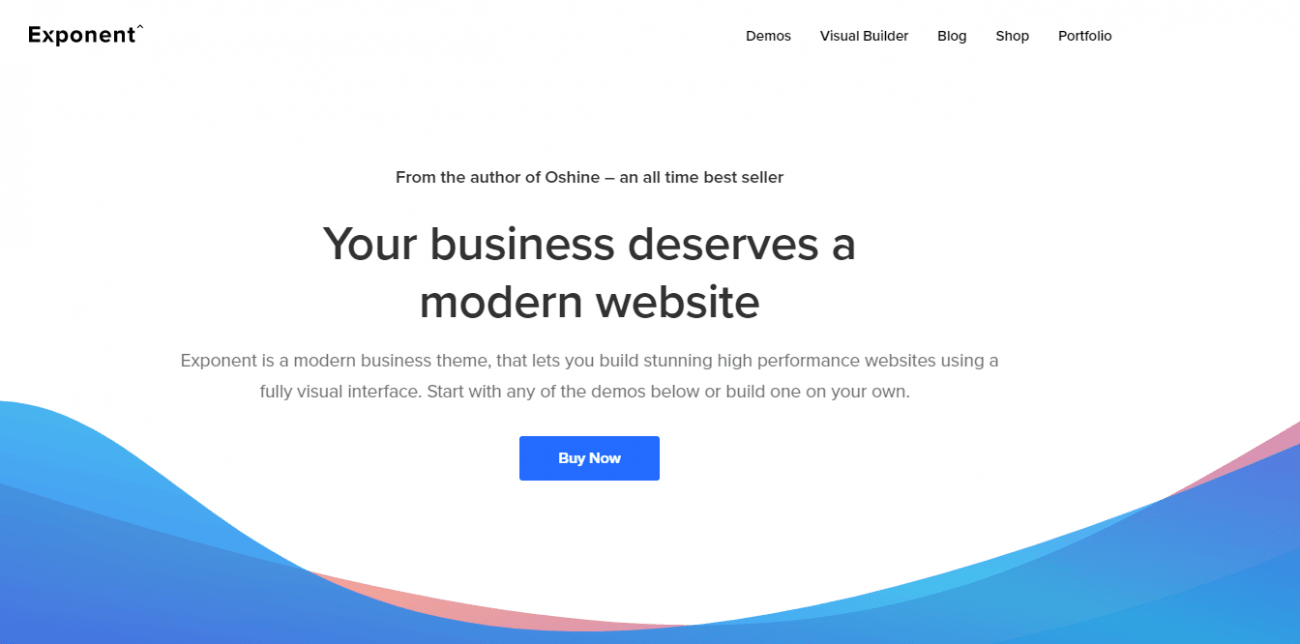 Exponent theme can build any type of elegant websites from header to footer including photography, Hotels, Charity, shops, Architecture, portfolio and business sites at blazingly fast speed. Moreover, you don't need to know any type of coding, and it's user-friendly entirely visual interface can instantly create powerful websites from simple to multiline eCommerce store website with lucrative layouts and robust, customizable options.
The control panel comes with multiple customizable theme options, and a powerful drag and drops page builder helps the users to create stunning theme layouts or they can simply apply the pre-built templates to kick-start their website.
Other than user-friendly interface there are plenty of alternatives that make Exponent theme as one of the fastest loading themes that is mostly because of in-built lazy loading features, on-demand java-script loading and WordPress caching plugins that enable sites to load as quickly as possible.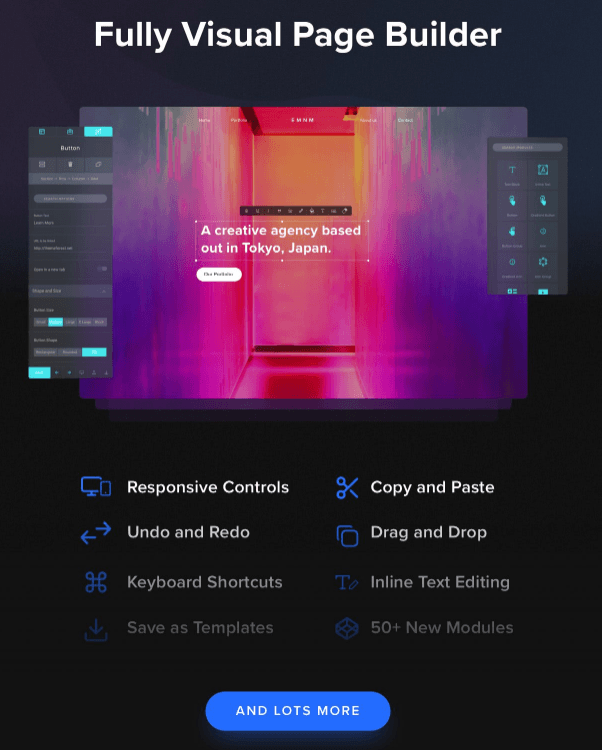 Furthermore, the one-click import option for importing any pre-built website of your choice allows you to create a mix and match pages and multiple demos which is also a great option to customize the themes options per your needs.
Mobile Responsive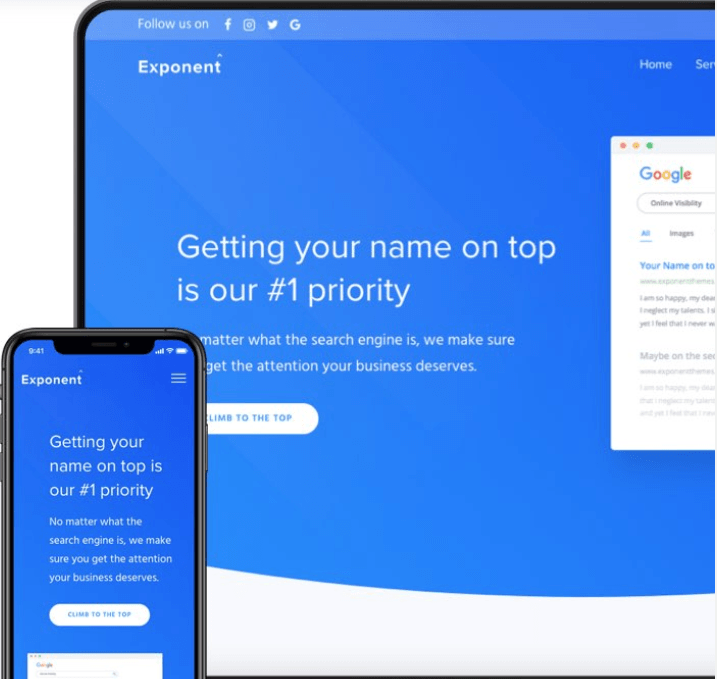 Exponent Theme is highly mobile responsive and carefully crafted designs keeping in view the needs of different industries to keep a balance between purpose and performance.
Unique page building layouts

Exponent offers unique designs and stunning layouts so you could build pages using these striking blocks which looks gorgeous on both desktop and mobile screens.
Create Unique and stylish blogs
You can also make unique and stylish blogs by customizing things according to your aesthetics. Create a visually appealing blog by customizing unique typography, aspect ratio, meta info, background colors in infinite ways.
Striking typography and spacing techniques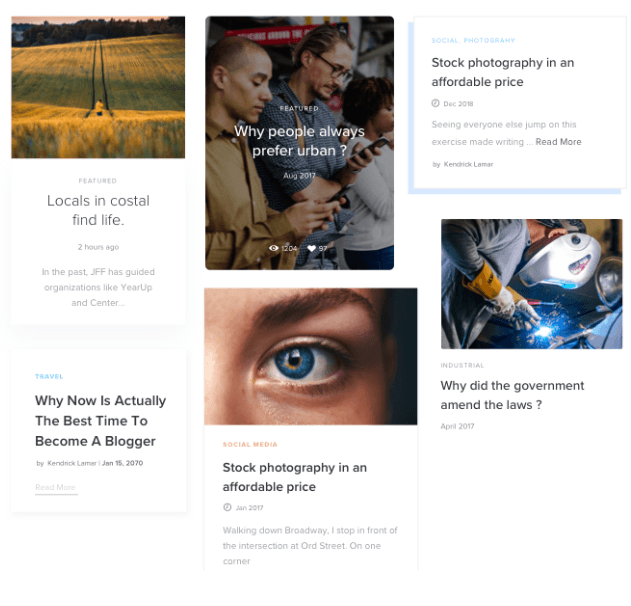 Exponent smartly optimize the typography and spacing technique to enhance the reading experience. Everything comes in order where the post title area comes with bold font and social sharing options, and the comments section is also designed with special care.
Create stunning portfolios