The7 WordPress Theme is a powerful multipurpose theme that helps the users in creating unique layouts using its three different styles; Material design, Minimalistic, and iOS 7 styles.
The 7 WordPress theme is winning the WordPress theme market with its most unique design technologies and high visual impact.
The7 WordPress theme is a product by "Dream Theme" that propagates the notion "most customizable theme on the market", so how far this claim is valid? Let's find out.
The 7 WordPress theme – the best multipurpose website building kit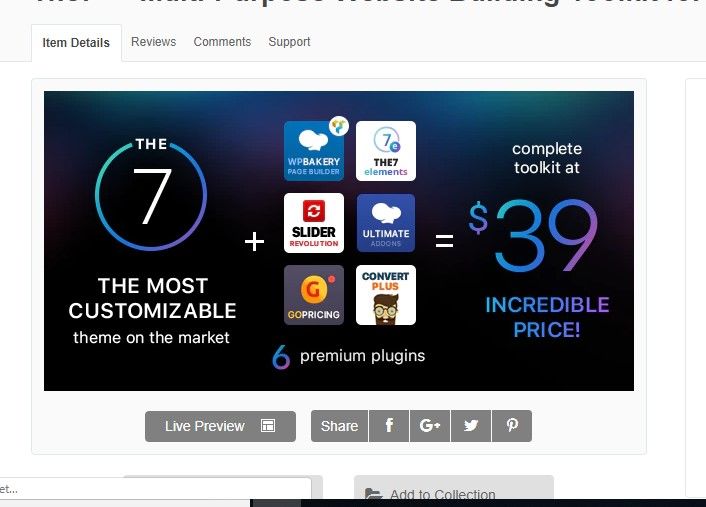 The7– was introduced in 2013 by "Dream Theme" since then; it has been sold by 184,211 times with still 4.75 ratings. The reason behind such a huge achievement is that The7 is not just a WordPress theme, but it is complete toolkit bundled with six premium plugins along with the most customizable options at an affordable price.
Other than its customization options, its compatibility with Gutenberg, Elementor and WooCommerce has added more value for money and enhanced its functionality to a greater extent.
Along with the WooCommerce compatibility, the7 comes with 30+ pre-built websites which can be imported with a single click to quick start your unique WordPress website. You'll have a plethora of theme options exceeding 850+ with 250+ page customizable options.
Moreover, its intuitive setup with one-click automated theme installation allows you to import any WooCommerce theme template with customization options, plugins, sliders, and file attachments to set up your eCommerce store quickly.
The7 WordPress theme key features
The 7 is the premium WordPress theme that provides excellent versatility which any higher price WordPress theme could provide within affordable price. The7 WordPress plugin is compatible with all major browsers and comes with all essential features that are legitimate in creating a premium WordPress website with all functional and practical perks.
Moreover, The7 WordPress theme is bundled with six amazing plugins; WPBakery page builder, ultimate add-ons, Slider Revolution, Layer slider, GoPricing and Convert Plus.
The7 WordPress theme is highly compatible with WooCommerce. Therefore, you can kick-start your eCommerce store without leaving the WordPress setup and create a store through Shopify.
There are a plethora of more complex features alongside the control panel, that is sometimes confusing also, and it may take some time to get used to it.
1000+ theme options – tailored website designs to showcase your branding
The7 comes with more than 750+ customizable themes options so you could tailor the theme design as per your brand requirements ranging from buttons, stripes, widget area, typography and many other areas.
Another interesting feature of The7 theme is it offers a unique "infinite desktop and mobile header layout combination", which is not available with many other themes.
Now, you can quickly create a versatile website design by selecting any premade website design out of 25 ready to go website designs and tweak it to get perfection. These custom theme layouts are easily customizable from headers/ footers or individual sidebars.
You can use visual composer to customize the designs by selecting elements from vast range of theme options.
Also the7 theme supports Elementor page builder, and it is fully compatible with pro elements as well. And you will get seven demo websites created with Elementor which can be imported in a few clicks, and with Elementor or visual composer, you can start your site quickly.
WooCommerce compatible – create a professionally made shop in no time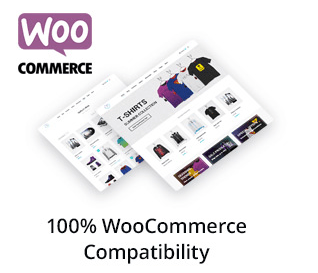 The7 is perfectly attuned with the WooCommerce plugin and you can instantly start with your online Store by adding product lines. You can create any type of multifunctional WordPress theme with WooCommerce compatibility and Elementor page builder.
Three customer-friendly design types – develop any distinct layouts easily
The developers have can quickly model any layout style with a single click. They only have to select one distinct style of design out of three methods which are available as; iOS Style, minimalist7 and material design. These distinctive layouts are easily customizable and you can change fonts, colors, headers and background or any other element.
Get 6 ultraexpensive plugins worth $174 – for free
A bonus pack of 6 exclusive plugins worth $174 comes free with the7 WordPress plugin. These plugins are extremely helpful in creating a professional website.
Visual composer Add-ons
Visual composer
Pricing and Compare Tables
Revolution slider
Layers Slider
WPBakery page builder
Slider Layer and Revolution Slider plugins – create versatile sliders for your site
The slider Layer and Revolution slider plugins are helpful tools in creating versatile image or text slides for your website. The Revolution slider plugin integrates easily with any editor and make it easy to click and drop elements for the new users.
Multilanguage compatibility – create websites in your own language
With multilingual compatibility you can create fully operational websites in your local language or any other language which you prefer.
Import any site layout of authorized website
With the7 plugin you can import any layout of authorized websites by simply copying the page's URL and paste it in the textbox on "premade websites" option and then click the import button.
Now let's explore how Elementor integrates with the7 theme and how you can customize your page settings using the Elementor page builder.
How to integrate Elementor page builder with The7 WordPress theme?

Elementor is the live page builder that comes with awesome capabilities to create high-end layouts visually. With the help of Element, pack add on, you can create 'designer touch' unique layouts for your websites.
The7 WordPress theme comes with advanced Element pack add-on with superlative 150+ widgets and elements that are commonly used in creating a custom website.
Moreover, you can take advantage of 7+ premade dummy website created with the Elementor plugin. These demo websites can be imported with a few clicks, and you can make changes with the visual composer to get the right combination.
You can download the zip file from here. And then install it from
WP-admin > plugin >Add new > upload plugin > Element pack (zip file).
Once you have installed the Element pack add-on, you can customize your theme by using its functionalities.
In this step by step guide, we will show you how you can customize the7 theme using Element pack without using visual composer or any other builder plugin.
Step 1: Go to WP admin > Appearance > Themes > Add new > active The7.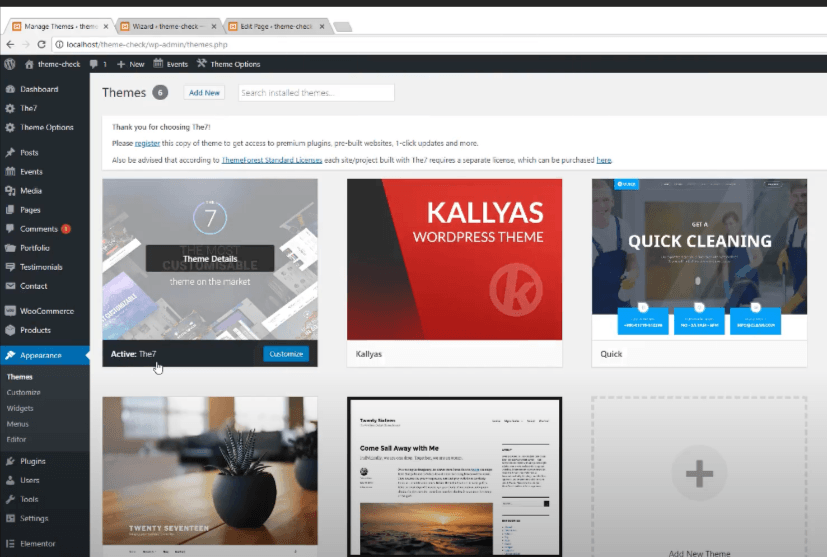 Open your site.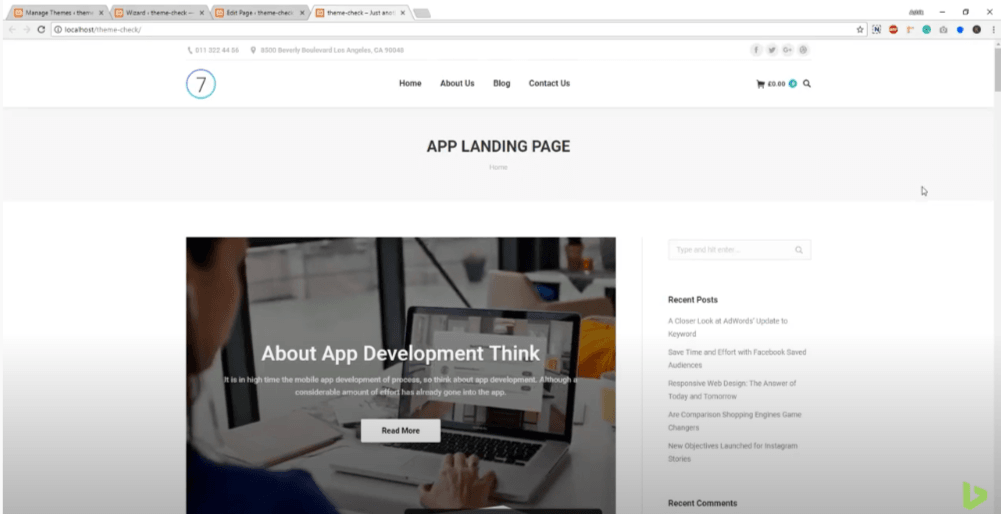 Youcan see page title space, right sidebar and content spacing problem. To solve this issue,
Go to; pages > pages header options > select hide page title option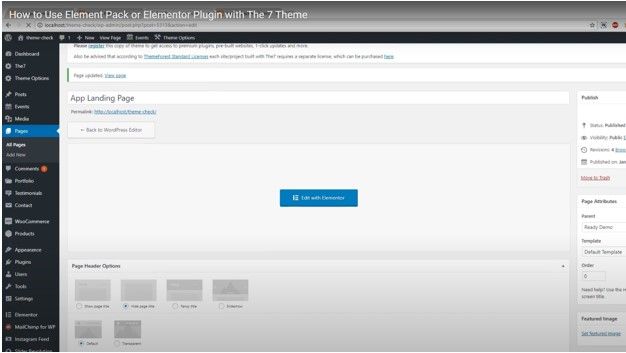 When you update and preview the header would not appear anymore.
Select "disable sidebar" option from the right corner.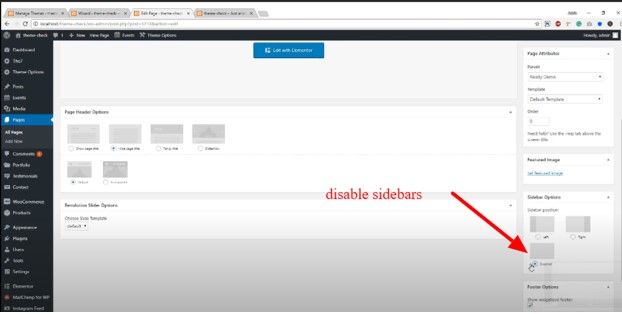 Update and preview. No sidebar will appear now.
However, we can still notice slider-top margin.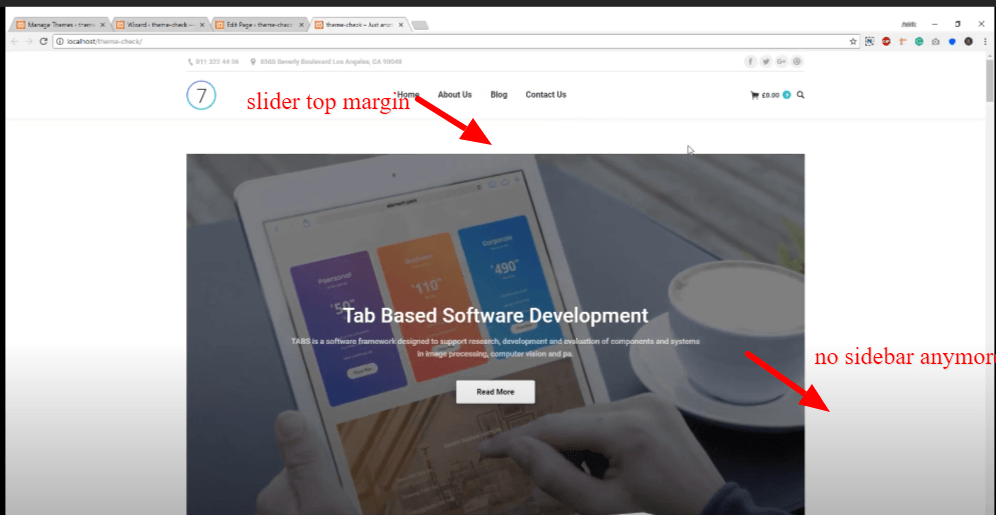 To get rid of the top slider margin;
Go to the page editor and select 0 margins.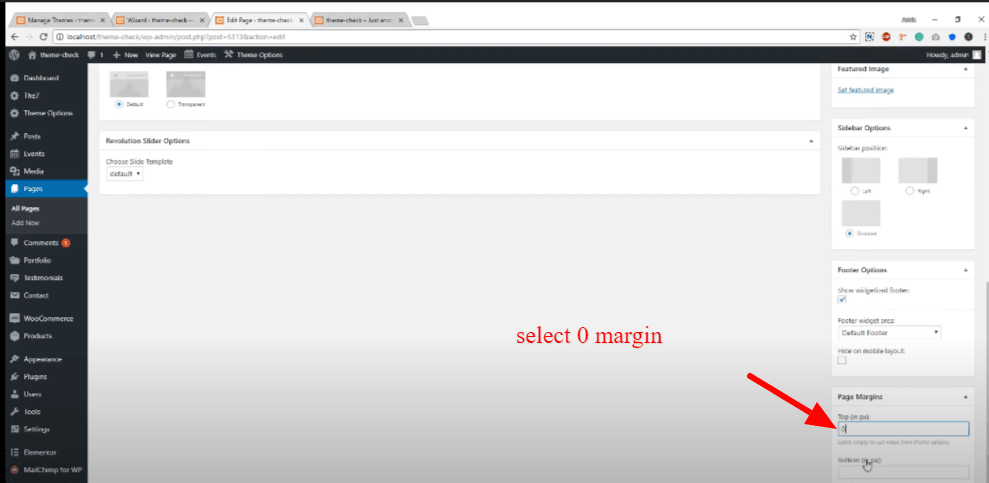 Now click save and preview; you will see no more margin on the top slider.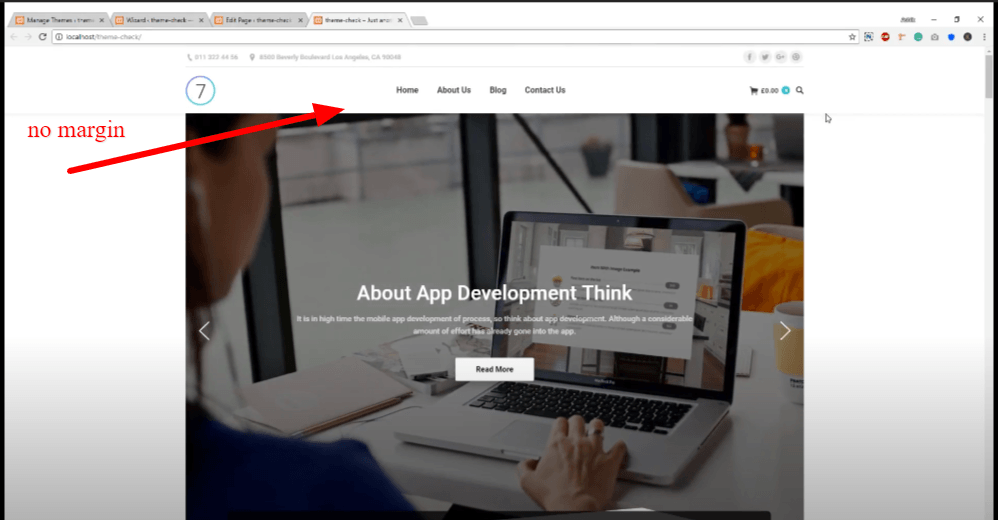 To adjust the image to its full width follows these steps
Go to the "theme options" and click "General appearance" and set content width to 100%.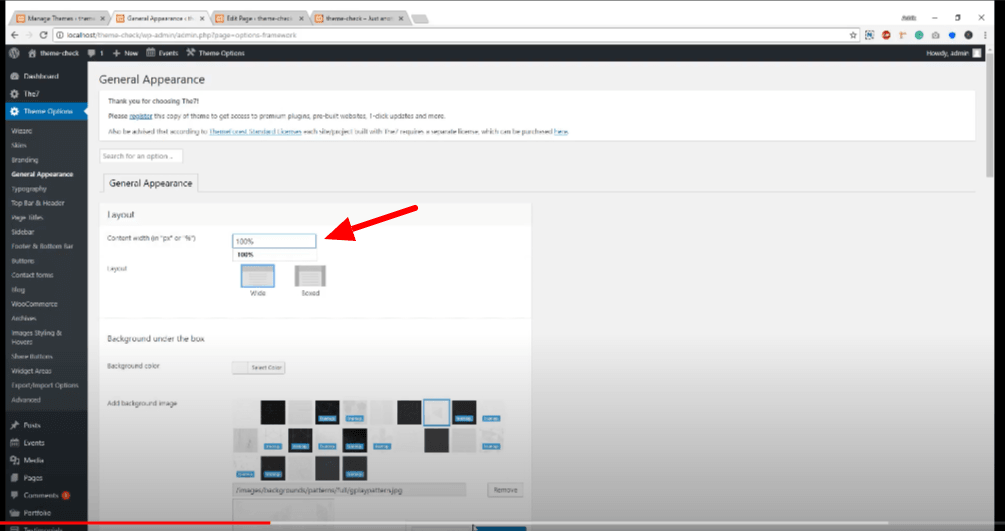 Save the settings and reload the page. The image would be settled with a nice full width.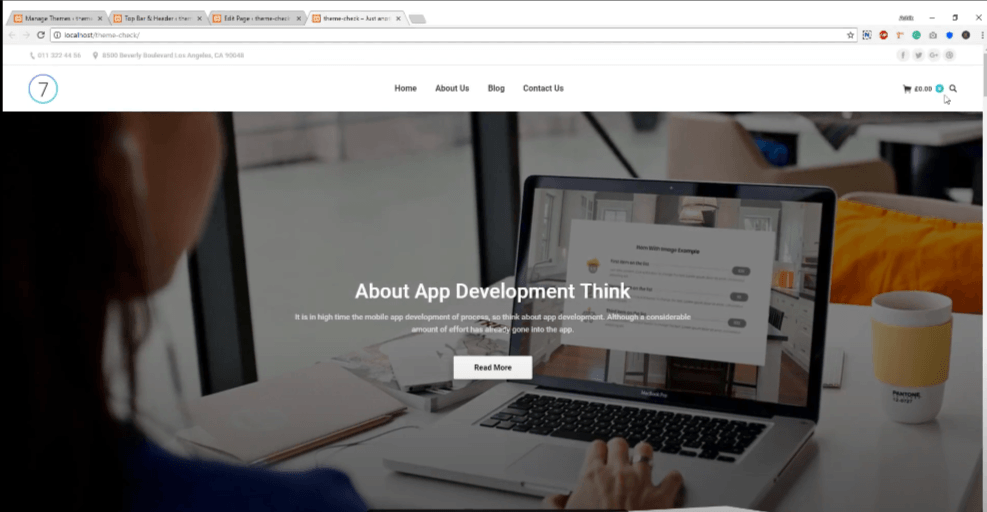 When we scroll down, we see the left and right padding area.
To overcome the padding issue;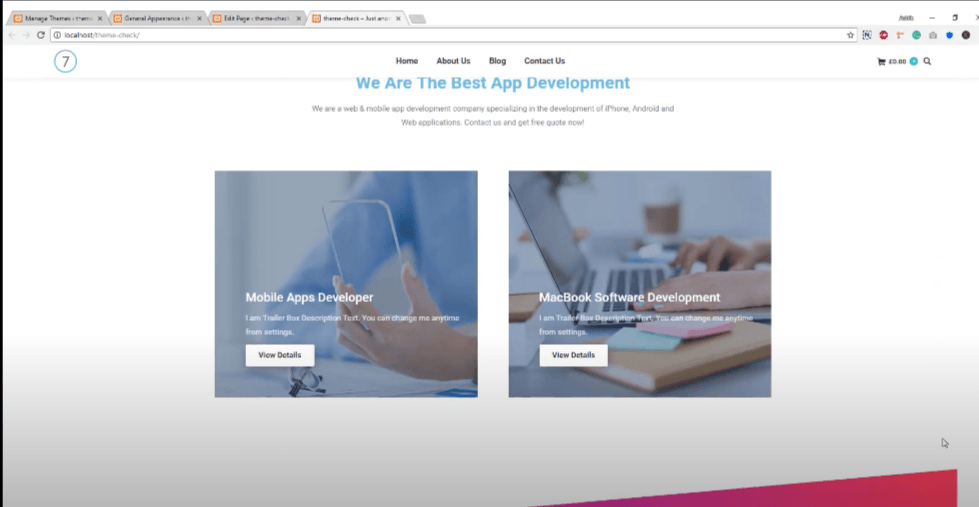 Go to theme options > Click advance tab > select side padding as "0" and then click Save.
If you notice on the top left corner, there is no padding, and to add padding there, follow these steps.
Go to the theme options and click on the "top bar and header" option. Select the top bar and set the side padding to 50 and then save.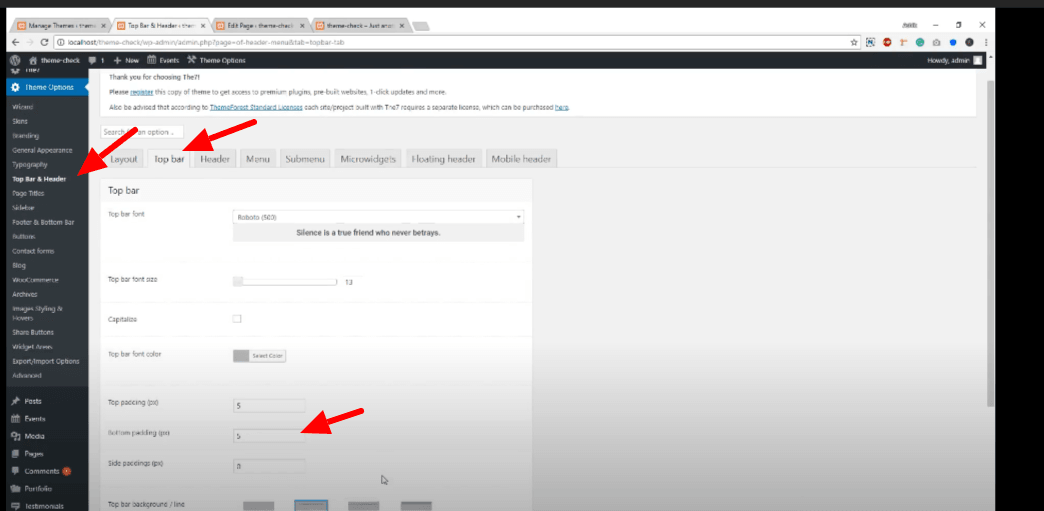 You are done with the homepage and notice how brilliantly the Elementor pack is working within the the7 theme, and you can customize any corner of your page.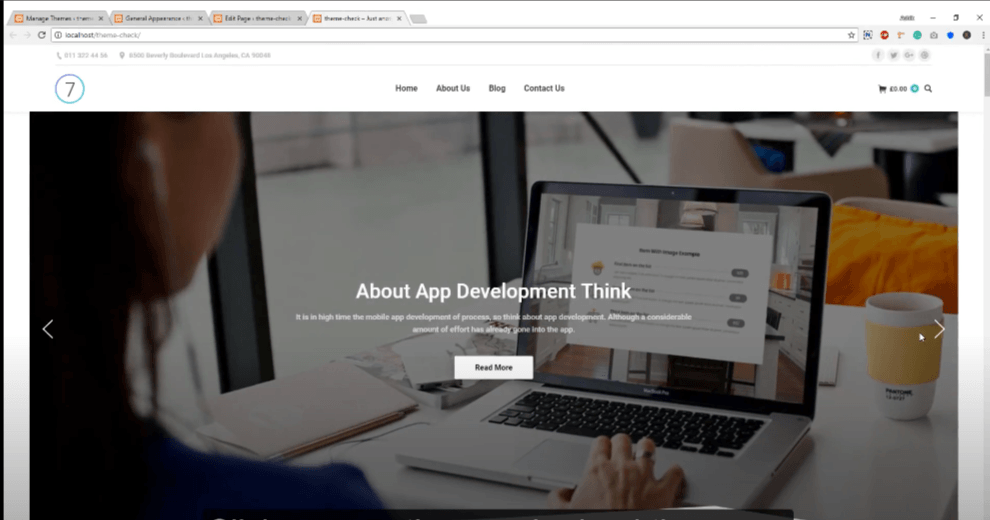 Everything is in the order and working super fine. You can select any distinctive layout from the premade demo sites, or customize any existing layout to get your desired style.
The7 WordPress theme pricing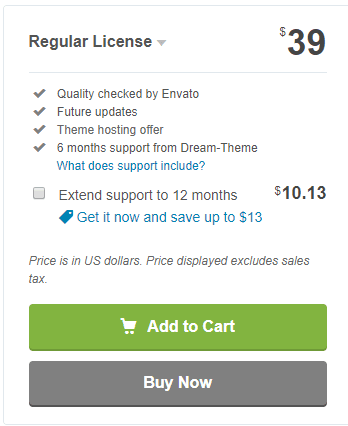 The7 WordPress theme is available for only $39 along with six superlative plugins that come for free. Moreover, within this price, you'll get all future updates with six-month support.
Final Words
Overall, The7 WordPress theme is one of the finest WordPress themes of its type in the WordPress theme market. Moreover, its flexible and advanced functions allow you to adjust this theme to almost any project. Also, customer support is highly cooperative, and if you encounter any issue, you can consult with their support or get insight into detailed documentation. So, why not give it a try and create gorgeous websites without using any code.