Online presence is significant for every company in this modern era. If you are a retail company that vows to reach out to every corner of the world, you are at the right place because you will get to know how you can make your e-commerce website highly attractive.
In this day and age, where staying inside and safe is our top priority, an online store is a business necessity. Don't worry if you don't have one because we have got you covered with this step by step guide.
2020 has been very different from what we have seen previously; with COVID 19 on the surge, people now prefer to stay back home with their families. Online shopping has become their go-to option, which is why you will see some of the biggest online stores getting healthy profits even in these testing times.
If your business is struggling and looking to have an online presence, then do not waste time because you miss the chance to earn huge profits. Just set up your eCommerce website with this guide and enjoy the orders even in these difficult times.
FlatSome and WooCommerce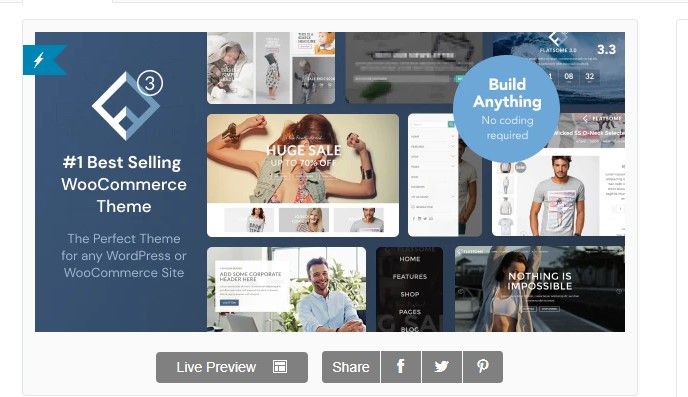 Before we move on to the step by step guide, we need to know a little about WooCommerce and how it has proven its worth in this competitive market where online platforms are becoming popular day by day.
Firstly, you should know that WooCommerce is a plugin for WordPress, which means that if you do not have WordPress, the plugin is useless. To get WordPress, you need to buy hosting and install WordPress. Once you have installed WordPress and WooCommerce, you can follow the guide below to install some fantastic themes to make your store look attractive.
WooCommerce is a platform that provides you the facility to set up an online e-commerce business without having to code a single line. With its fantastic drag and drop features, any one of you can start their business in just a few hours. This guide will illustrate how to make your online store attractive and beautiful.
An online store with an attractive design is more likely to get orders rather than a simple one. It is why you need an online store with some out of the box designs. Flatsome themes provide you the chance to create a website with some exceptional and unique designs.
Why should you opt for FlatSome as your Theme?
An elegant WooCommerce theme embeds with thousands of design options; then, you are on the right platform because only Flatsome could fulfill your wish. It is exceedingly customizable and stress-free to use, making it accessible and usable for everyone reading this without an expert's help.
It is a multipurpose eCommerce theme through which you can give a new life to your online store. Its unique features help you to enjoy the flexibility and features of these WordPress themes. What are we waiting for to get started and give our online store a design that no one has ever witnessed before?
Step by Step Guide to install FlatSome Theme.
FlatSome is a multipurpose theme that it could use even if you do not have an eCommerce store. It can even provide you some exceptional designs for a simple website along with a complete eCommerce website.
Despite fulfilling many purposes, it was created for the WooCommerce plugin to run online stores for buying and purchasing. With its unique features, you will get elements such as a shopping cart icon in the header by default. Moreover, it also embeds numerous features that make it easy for us to create an online store.
Now let's move on to the steps…
The first step involves downloading the Theme and installing WordPress and WooCommerce on your hosting. Here is the link through which you can download the Flatsome Theme while using the one-click install from your hosting provider to install WordPress.
Once WordPress installation is complete in your hosting, you need to go to plugins and search for WooCommerce. The picture below demonstrates how you can install it.